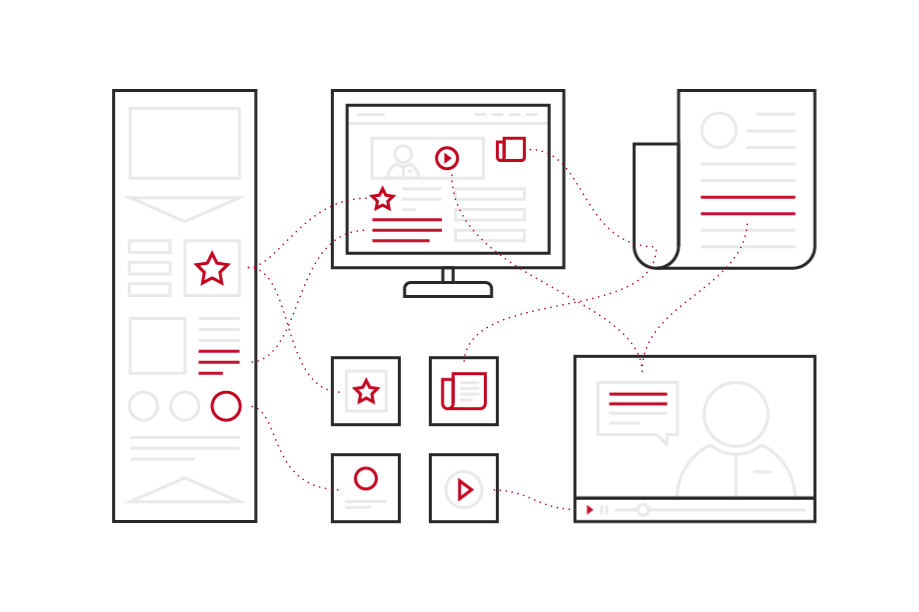 60,000 times faster than text so an infographic can really help you translate your figures effectively. Your company may conduct meaningful research about market trends or user insights or your annual report could be re-considered as an infographic for investors. Keep a file and make sure to track useful company and industry data and analytics throughout the year. Those stats and figures can easily be turned into powerful infographics that your audience will want to engage with and share. According to HubSpot, infographics are liked and shared 3X more than any other type of content (source). To support the SYLVANIA State of the Socket Survey 2016, we created a branded infographic for media pitching and marketing purposes, and then broke it down into bite-sized "social snapshots" for spreading the word on social media.
Video
If you already have an infographic that's getting some attention, the next thing to do is elevate that piece into an animated video. Motion tells the story in a compelling, dynamic way and holds your audience's attention for the duration of the piece.
If you have a corporate brochure that gives an overview of the history and scope of your services or product, then you already have the outline of a script for an explainer video. A video services agency can turn your script into a powerful video that builds brand awareness.
Another way to spur off a new video is to do some analysis and get creative! To kick off Black Duck Software's first-ever user conference, we dug into their history, their customer, and the technical background of their product. The result? A high-energy piece with an epic voice-over from famed narrator Stefan Rudnicki.
Social Posts / Advertisements
When it comes to social media it is crucial that your company shares content on a consistent basis. Facebook posts with images see 2.3X more engagement than those without. You can use images from your company's new case studies, ebooks, infographics and animated videos, and see what your audience reacts to the most. Try reworking a significant stat from your infographic and cropping it into a post that can be easily shared. Mock up your ebook up to look like a physical printed piece and promote your smarts. Take the animated video and split it up into moving GIFs that can easily be shared on social media or used in a paid campaign.
The possibilities are endless when it comes to displaying existing content in a visual way. For every case study, blog post or other piece of content you produce, think "visual content package" and apply the ideas above. Break out your brand guide! With a uniform look and feel, your content library will multiply, your marketing calendar will thank you, and each new piece will play into one another seamlessly.