As the digital landscape continues to expand and evolve, consumers and businesses have more ways than ever before to discover brands, search for solutions and connect with clients. New channels that allow marketers to reach their target audience seem to appear every other day. Trends on social media are driving engagement in one moment and are forgotten in the next. A recent survey shows 87% of marketers consider data the most underutilized asset in their organization. How can marketers make sense of all the information and capitalize on trends while staying true to their brand? By capturing and employing data to help inform critical marketing decisions.
Data helps take the guess work out of marketing. When used correctly, data can tell you what message resonates with your audience, not just what your team thinks sounds the best. Data can help you identify which channels are worth investing time and resources in. It can also identify what is not working which can be equally valuable. Despite data being a critical component of a marketing plan, only 45% of marketers said they have a strategy in place to unify and leverage their data, according to a recent survey by Ascend2. Organizations not leveraging this information are missing out on opportunities that could impact their bottom line. So the question is, how should your brand be leveraging your data?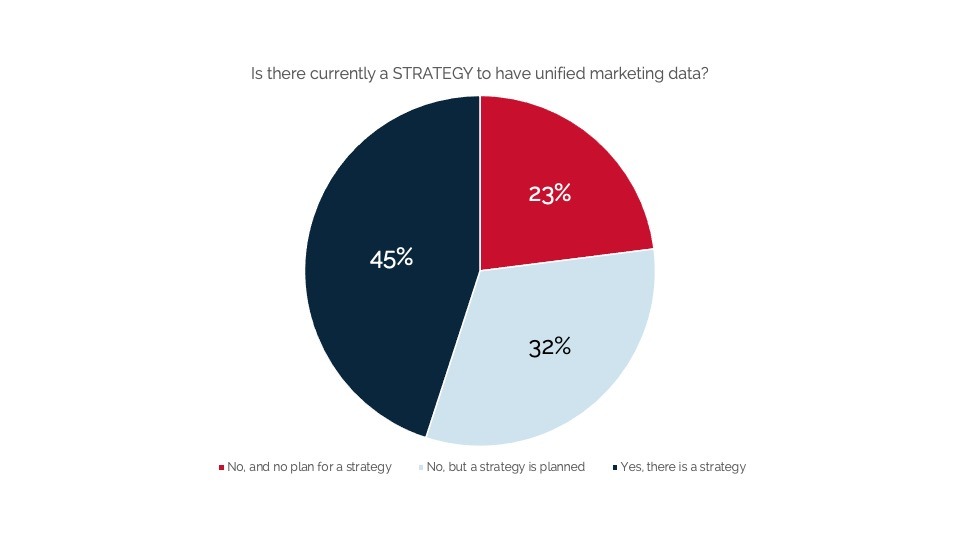 Learn About Your Target Audiences
The best brands center themselves around their customers. The better you understand your customer, the better you'll be able to communicate with them and respond to their needs. You can (and should) talk to customers to best understand them, but even listening to your customers effectively will not give you the same level of detail that data can provide. Data helps fill in gaps about your target audience that you can't get anywhere else. By analyzing what content they engage with most on your website, you can tell what messaging you should focus on and what forms of content you should create more of. Comparing what channels they engage with your brand on most can tell you where to invest more time and resources.
Drive Decision Making
Data can also be used to inform key decision making. Beyond learning about your target audience, you may be able to learn what creative decisions drive the most engagement. By A/B testing ads, subject lines, or CTAs – you can discover what colors, images or messages entice your audience to act. Analyzing your website traffic may lead you to realize more users are visiting your site on their mobile phones and you need to invest in making the site more mobile friendly. Looking at the top geographies that engage with your social media campaigns could help you notice an untapped market.
Identify Active Leads
Marketers have a lot of responsibility, but in many cases, nothing is more important than contributing directly to the sales pipeline. Organized data can be leveraged to identify the leads in your CRM that are interacting the most with your marketing tactics. That's why 45% of marketers claim acquiring new customers is there main objective behind data-driven marketing. Identifying these leads will allow you to target with a special offer or personalized piece of content that could push them over the edge and convert them from a lead to a customer. If you aren't properly utilizing your data, there's no telling how many opportunities you could be missing out on.
Optimize Performance
In a world surrounded by screens and an endless stream of content, it has never been harder to capture and maintain a user's attention. That's why it's so important to consistently leverage data to optimize your marketing campaigns' performance. By assessing website data, you can understand where users are spending most of their time on your site, and which pages they bounce from quickly. By understanding who is submitting forms on your website, you can identify your true target audience. Knowing if longer videos or shorter videos receive more engagement will inform how you optimize for the ideal length in future content.
Whether you work for large, multinational brands or local boutiques, data is empowering marketers globally to make strategic decisions and level up their capabilities. Collecting, organizing, and then harnessing your data gives you evidence of what's working, what isn't and can even spark entirely new ideas. If you haven't created a strategy for harnessing the power of your own data, it isn't too late. Reach out to the team at Matter to talk about how you can elevate your data strategy.