I was fortunate enough to attend the annual Health IT Marketing and PR Conference or #HITMC (pronounced hit-mick) in Las Vegas. For those outside of the healthcare marketing and PR world, HITMC is a conference put on by one of the most successful and influential bloggers in the space, John Lynn, and his partner Shahid Shah, who is also a widely respected thought leader in the health IT world. The conference is unique in that it brings together some of the best and brightest, and me, from healthcare marketing and PR, both in-house and agency side. When you consider how quickly healthcare and PR / marketing are evolving, it is immensely valuable to be able to collaborate with and learn from others who are facing the same challenges as you. I was hoping for a very collegial and educational experience at HITMC, and that was exactly what I got. Here are a few key takeaways worth sharing for both healthcare and those in healthcare communications.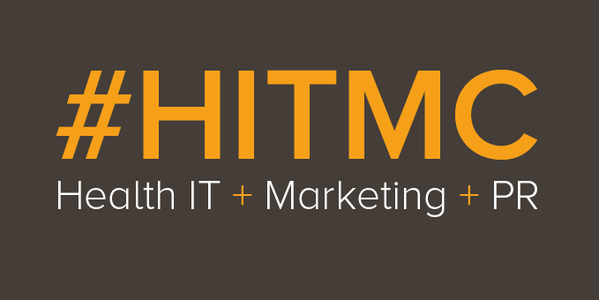 Lessons for Communicators – Healthcare and Otherwise
Focus on your "love group": This was a great lesson delivered by the conference keynote Gary Rhodes regarding where we should focus our energies as communications professionals. Too many companies and marketing departments fall victim to focusing on brand detractors. Every brand has them and they should be addressed, but this should be done quietly and behind the scenes. Where we should really be focusing our energy is on the customers that love our brand / company / client. Learn to see the world through their eyes and let them inform your communication strategy and key messages. Use their love to convert the indifferent and detractors and attract new customers. Spend 80% of your time with your "love group" and 20% focused on detractors. Unfortunately, many businesses and communications departments fall into the trap of reversing this ratio.
Know what your media wants from you: This goes back to PR best practices, but still seems to be a challenge for many in the industry. Know what reporters are important to you and your customers and learn what is important to them. After listening to a panel, which included a handful of highly regarded journalists from Forbes, Health Leaders, and com, it quickly became clear that not one of them wanted the exact same things as the other – imagine that. Some like to be asked what they are working on, some hate it and think that you as a PR person are asking them to do your job for you. Some love data and infographics, some could care less and are annoyed by them. Most agreed that they generally don't care about your product press release. Most also agreed that they'd rather talk to your customer than you. All this said, they all want different things and want you to work with them in different ways. Learn what they like and do your best to give it to them.
These represent just a handful of the many takeaways that I had from the event. Since these topics have inspired several follow on conversations between me and my colleagues over the last week, I thought that perhaps they'd be worth sharing more widely. For anyone in healthcare tech marketing or PR, I'd definitely recommend the HITMC conference as a great way to collaborate and sharpen your skills. There are also pretty active social communities on Twitter and LinkedIn for anyone looking to engage today. I look forward to attending next year's event and hope that it will continue to grow in popularity. Please don't hesitate to drop me a note if you'd like to discuss any of these topics or if you'd like to connect at next year's event.