Matter's Helping Hands initiative encourages a nationwide community service effort that is rewarding and fulfilling for all of the employees. With 1000 plus hours of impactful volunteer work done each year, Matter is truly making an impact on its surrounding communities. 
157 volunteer hours!
This past month, Matter employees nationwide reached a combined total of 157 volunteer hours. This brings the current yearly total to 900, which is nearing the 1000 hour goal for the year.
Matter is one of the many companies that offer employees time to volunteer during work hours, a concept becoming known as VTO (Volunteer Time Off). VTO does not cut into an employee's sick or vacation time; it is a tangible benefit above regular PTO. If you are considering adding VTO to your benefits package, you should know that it is known to aid in recruitment, retention and corporate visibility. In an article in Fortune, it is stated that employees feel a deeper connection and commitment to the work when they get to participate versus there being a corporate donation. This month, Matter employees were thrilled to help make an impact and volunteer with a few different organizations.
Newburyport
This past month, Newburyport hosted two volunteer events for employees. First, headquarters sponsored a blood drive at the Tannery for Mass General Hospital. In addition, a group volunteered at the Great Bay Discovery Center, which is part of a national network of protected areas and promotes long-term research, education and stewardship throughout the Great Bay estuary (where the tide meets the ocean). The team helped with outdoor tasks such as weeding, planting, and trail maintenance.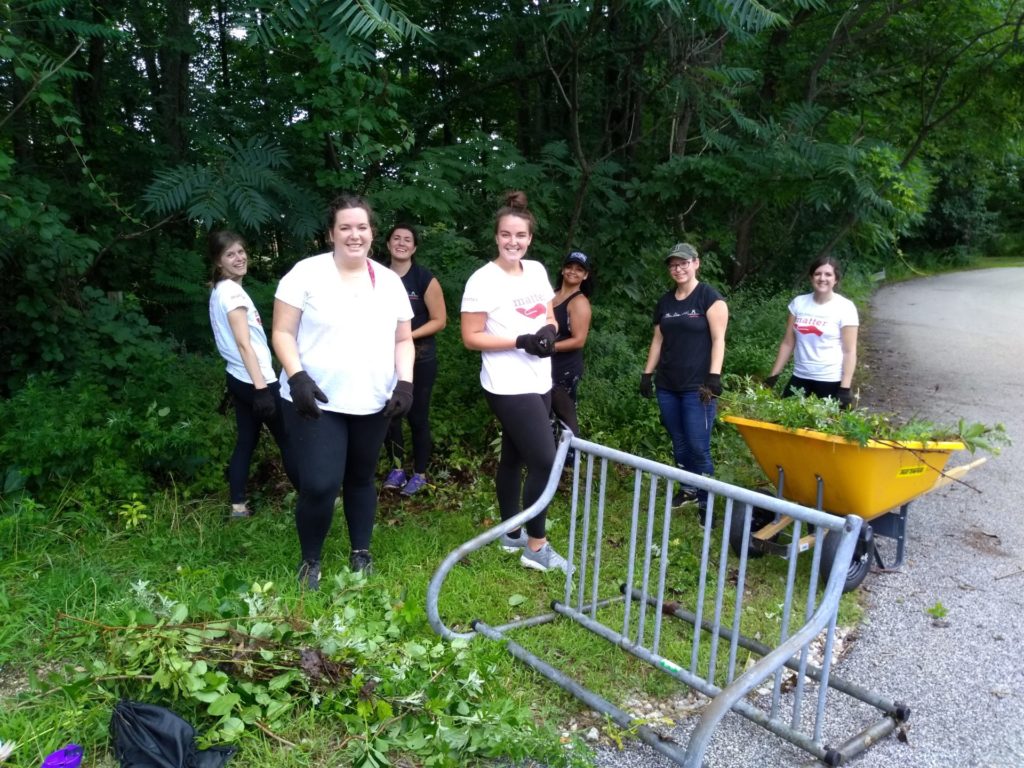 Our Neighbor's Table, a private, non-profit organization that serves meals to those in need. The team worked in August to solidify coverage in The Boston Globe, Newburyport Daily News, and The Eagle-Tribune among other local calendar listings.
Providence
A group from the PVD office volunteered at the Providence Children's Museum where they helped with some timely administrative tasks.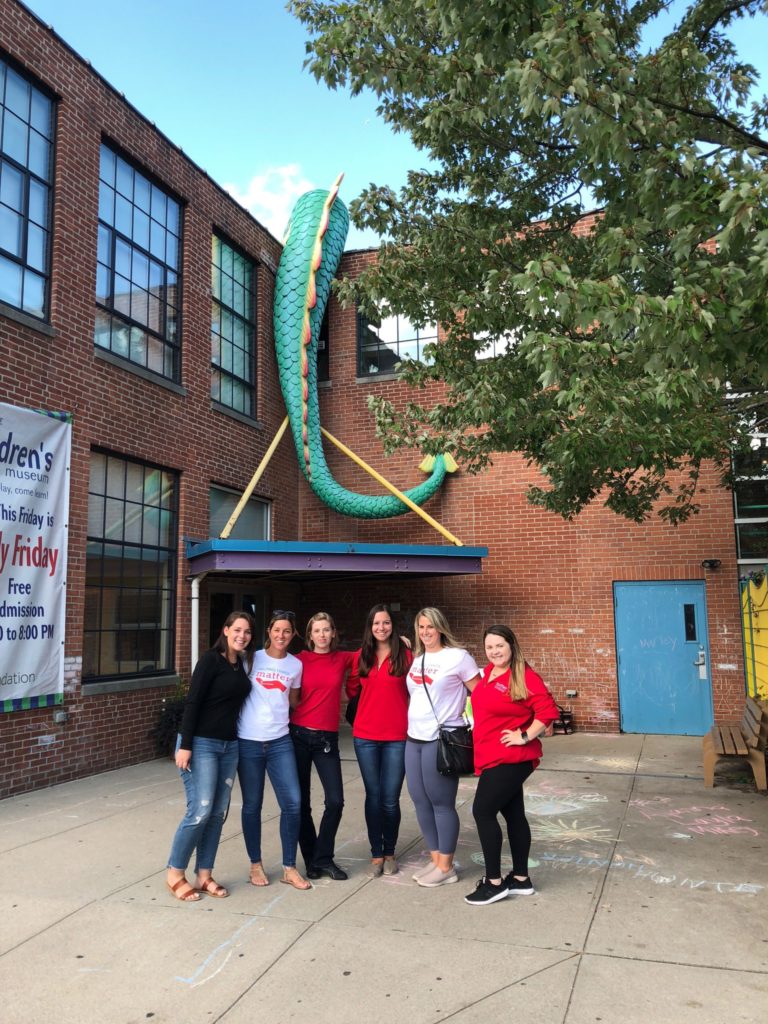 Portland
The office volunteered at the Children's Book Bank and spent the afternoon restoring children's books that will be distributed around the Portland metro.