Welcome to another edition of the Matter Social Second — keeping you current about what's trending in social media. We're sharing the most important and impactful social stories from April.
Click each headline to see the full story.
Because Instagram doesn't allow you to post links, there has been a proliferation of "link in bio" solutions that allow brands, news outlets, influencers and individuals to share links with their audiences to learn more about a particular topic, story or product. You've probably come across several of them like LinkTree or Beacons.
Instagram is FINALLY allowing users to add up to five links in their bio, without using a third party solution, making it easier to share content with audiences beyond post captions. Brands should be strategic about which links they're prioritizing on their Instagram profile to ensure that they are continuing the user journey and providing their audiences with value-added content.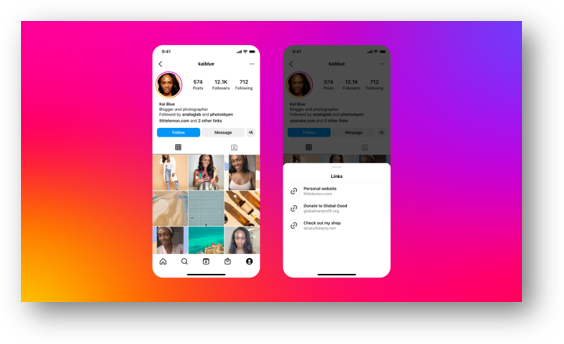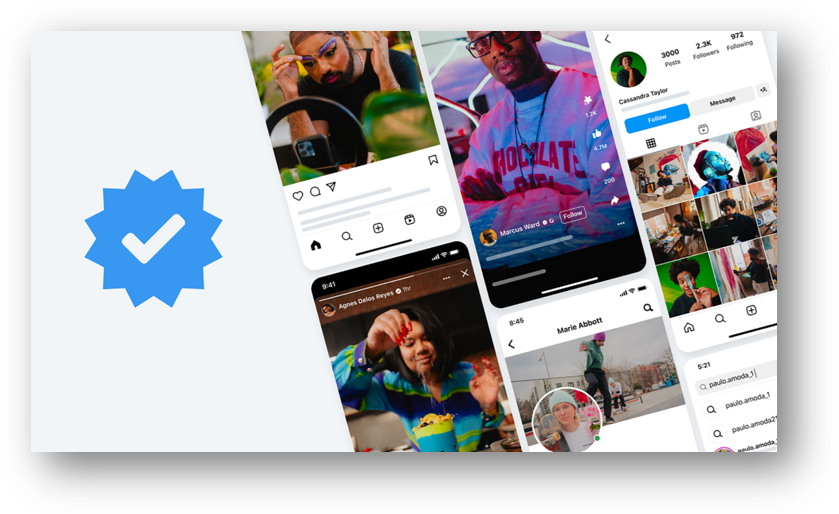 Meta recently launched Meta Verified, a subscription-based feature currently available for Instagram and Facebook users over the age of 18 in Australia, New Zealand and the U.S. Once verified, Meta Verified subscribers will receive premium access to exclusive features, such as proactive account protection, stories stickers on Facebook and Instagram Stories, and 100 Facebook Stars a month – a digital currency that enables Facebook creators to monetize their live streams. This new feature offers the opportunity to increase visibility for creators, help influencers reach more people with sponsored posts and generate more money.
As short-form video continues to dominate social media platforms, TikTok's parent company ByteDance is touting a new lifestyle community app called Lemon8. Launched in Japan in 2020, the video- and photo-sharing app has reached the U.S., growing in popularity as TikTok faces a potential ban. Users describe it as a blend between Instagram, Pinterest and the Chinese lifestyle platform Xiaohongshu, with uploads divided amongst five categories: beauty, fashion, travel, wellness and food.
So, should your brand care? Currently, it's not possible to directly tag items or add shoppable links to content on Lemon8 and most are using the platform to share inspiration, tips, and ideas. Brands shouldn't rush in just yet but keep a pulse on how it evolves, becomes more usable and grows its user base. Ultimately, rather than jump straight into new channels like Lemon8, brands should focus on better defining their current social strategy, why their audiences are there and whether they want to shop – all things that aren't fully clear just yet.
Looking for support to help maximize your social media ROI? We've got you covered. Reach out below and our team will be in touch!