Welcome to another edition of The Matter Social Second — keeping you current about what's trending in social media. We're sharing the most important and impactful social stories from October.
Click the headline to see the full story.
Last year, several industries began creating "edutainment" or entertaining, informative content on TikTok and Instagram and found great success, as many consumers find short-form video content to be engaging. In fact, according to Sprout Social, 66% of consumers find short-form video to be the most engaging type of social media content. This provides an opportunity for brands to increase awareness and engagement by sharing fun facts, tutorials, and explainers using short-form videos, such as TikToks and Reels.
Instagram is testing a new feature called Candid Stories. Many users have pointed out that it is very similar to BeReal, as the feature prompts users with a daily notification reminder to share a candid photo using the dual camera feature. Candids will appear on Stories and will only be visible to users who also share Candids. For those that do not want to receive the daily notification reminder, they can turn off the notifications in settings. If Instagram does launch the feature, we could see more authenticity on the platform.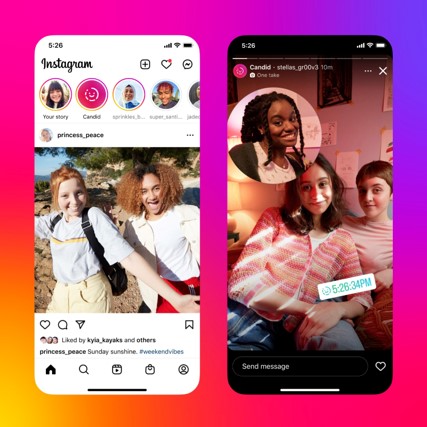 Twitter recently launched its view count display on all tweets to encourage more users to engage in the tweet conversation. Twitter has tried showing view counts in the past, but it did not yield great results. However, Elon Musk believes showing users that their tweets are being seen will increase activity on the platform. This feature may help brands increase awareness and engagement.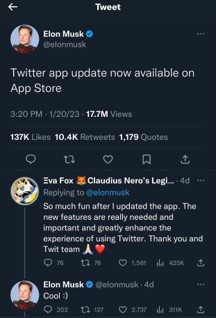 Could your team use more social media best practices and support for your brand? Reach out below and our team will be in touch.