Welcome to another edition of The Matter Social Second — keeping you current about what's trending in social media. We're sharing the most important and impactful social stories from July.
Click the headline to see the full story.
Instagram Enables Shopping in DMs
As e-commerce capabilities continue to grow on social, it's important for B2C companies to enable seamless sales on their social channels. On July 18th, Instagram announced users can now buy directly from small businesses after connecting via DMs. Brands can now give detailed descriptions of products, answer customer questions and request payment for products. To qualify for payments in chat, brands must have a business account, but they don't have to be verified. ​

Be sure to notify your B2C clients of this change to promote direct sales!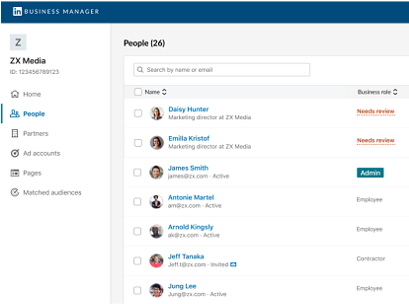 LinkedIn Launches New Manager Platform
Ready to see how much time you can cut managing your client's accounts? LinkedIn just launched a new option for managing multiple accounts. The new LinkedIn Business Manager feature provides a central view of all accounts you manage, as well as ad accounts (hello, paid social). Just like on Facebook, you can add users as collaborators to manage accounts with you, and you can even share Matched Audience data across ad accounts, providing a streamlined way to utilize custom audiences across profiles. The platform is currently accessible but is still in beta.
Meta Adds a Subscriptions Service for Creators
Your clients' Influencer partnerships with Meta/Facebook could soon be changing with the new subscription service being developed. Meta is increasingly catering to influencer and content creators, offering a personalized option for these users to interact exclusively with their subscribers. Influencers will have the option to create content to live in specific locations in their profiles, which can only be visible to subscribers. This program is still being rolled out, so now's the perfect time to alert your clients.​
Twitter is Adding Mention Removal
Ever find yourself bombarded with irrelevant Twitter messages and alerts while running community management for your client? Well, good news! Twitter has finally unveiled its "Unmention" feature, which allows all users to deactivate their profile link from a direct tag, stopping additional tags in a conversation the user does not want to be a part of. From a brand standpoint, this feature will be helpful in navigating volume through community management tools. The Unmention feature is currently available to use.
Could your team use more social media best practices and support for your brand? Reach out below and our team will be in touch.