Welcome to another edition of The Matter Social Second — keeping you current about what's trending in social media. We're sharing the most important and impactful social stories from October.
Click the headline to see the full story.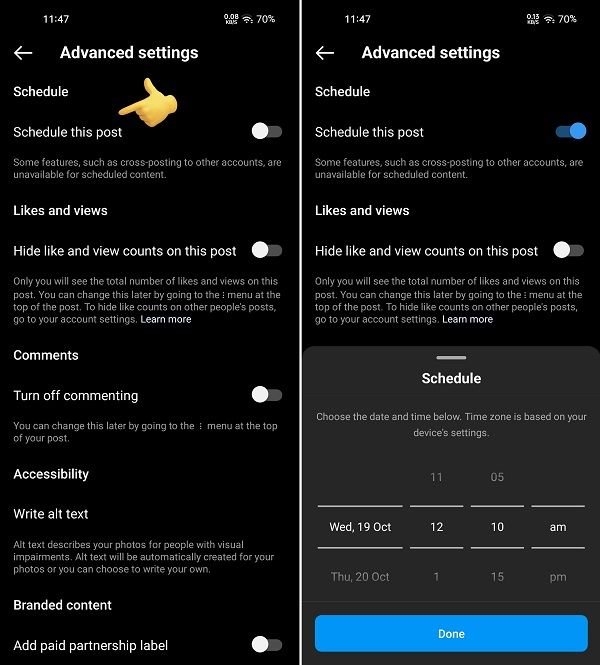 Drumroll, please! It's the moment we've all been waiting for – Instagram has launched a test of native post scheduling within the app! And the best part? This feature works for posts and Reels. All social media professionals know the struggle of posting on Instagram in real time, with limited scheduling options, especially for Reels. However, this potential update could be the answer we've all been waiting for — allowing us to streamline scheduling while enabling access to all of Instagram's creation tools and options. The test is currently rolled out for a limited group of users, with the potential to expand to the entire user base in the coming months.
To keep up with the social advertising capabilities of Meta products and other platforms, TikTok has announced the launch of its Smart Performance Campaigns that use AI and machine learning to autonomously optimize ads for the best performance. This new option aims to make campaign optimization as simple and "hands off" as possible by enabling the platform's AI to make changes to your campaign based on performance results and goals – helping you drive the strongest results possible based on campaign objectives, without any manual action needed. This feature has begun rolling out and should be available to all users within the next few months.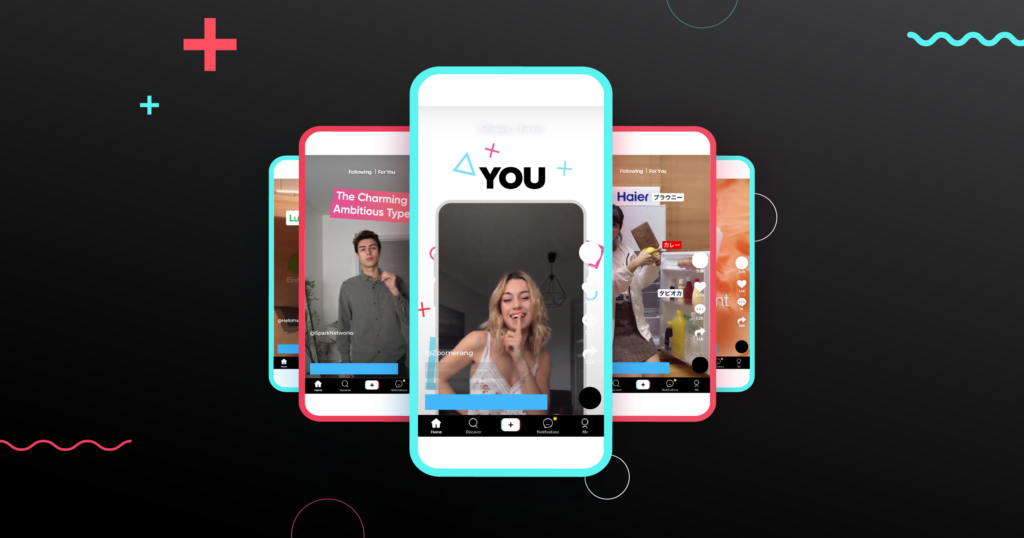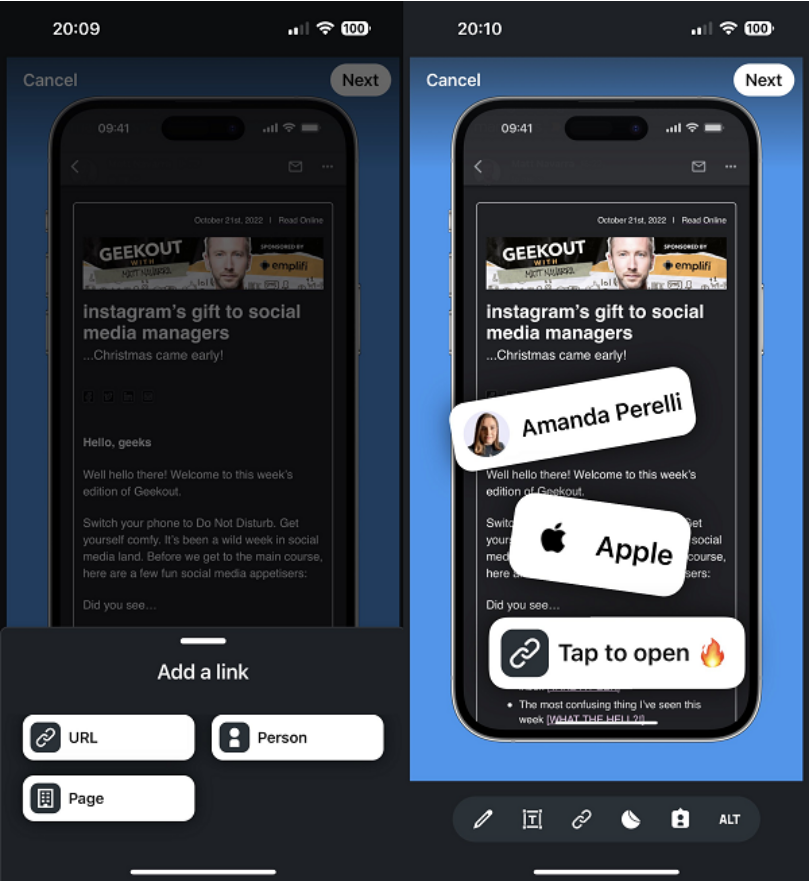 If you're hoping to drive more traffic and engagement to your LinkedIn posts, this one's for you! We know the platform has ultimately broadened from business-only posts to launching itself into the general social media realm – so this shouldn't come as a surprise.
LinkedIn has announced the addition of 'Person' and 'Page Link' Stickers to help improve in-app engagement. With this new feature, users can now add a link to their profile to gain more traction for their individual sites. And with other community-based platforms, it's likely that business professionals and creators alike may start to flock to LinkedIn to share more content in this format. Will you be hopping over to LinkedIn to post more than just your job updates?
Could your team use more social media best practices and support for your brand? Reach out below and our team will be in touch.