Matter's Helping Hands initiative encourages a nationwide community service effort that is rewarding and fulfilling for all of the employees. With 1000 plus hours of impactful volunteer work done each year, Matter is truly making an impact on its surrounding communities. 
85.15 volunteer hours!
This past month, Matter employees nationwide reached a combined total of 85.15 volunteer hours. This brings the yearly total to 125.15 and we are just getting started!
Matter is one of the many companies that offer employees time to volunteer during work hours, a concept becoming known as VTO (Volunteer Time Off). VTO does not cut into an employee's sick or vacation time; it is a tangible benefit above regular PTO. If you are considering adding VTO to your benefits package, you should know that it is known to aid in recruitment, retention and corporate visibility. In an article in Fortune, it is stated that employees feel a deeper connection and commitment to the work when they get to participate versus there being a corporate donation. This month, Matter employees were thrilled to help make an impact and volunteer with a few different organizations.
Newburyport
A team from Newburyport volunteered at Our Neighbor's Table. They are a private, non-profit organization that serves a three-course meal to approximately 150 members of the Merrimack Valley community each week.
Jubilee Soup Kitchen, which draws approximately 125 guests per day and is open 365 days a year.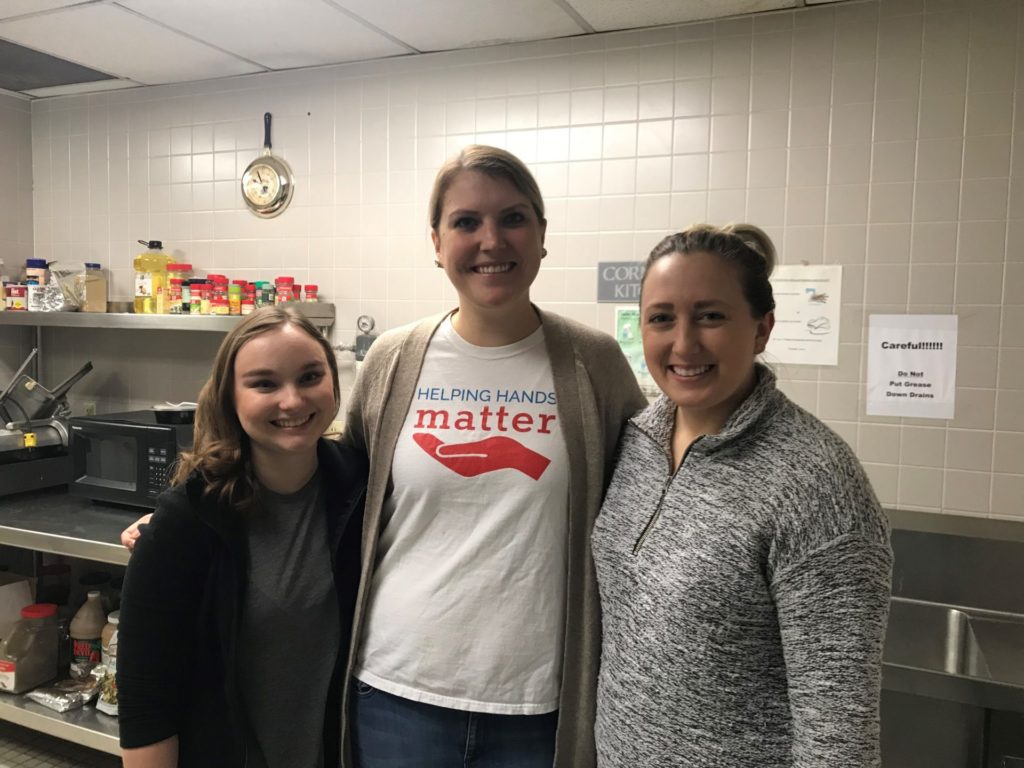 Community Food Share, a non-profit organization which aims to eliminate hunger in Boulder and Broomfield Counties through engagement, collaboration, and leadership. They helped with sorting food, restocking pantry shelves, and helped maintain a clean, food-safe facility. Check out this time-lapse!
Providence
The Providence office did something new this month by combining our Open Door program with Helping Hands. They partnered with Breakthrough Providence and provided valuable trainings to aid them in advancing their brand. The hope is that Breakthrough is able to increase their awareness and attract new donors.
Check out all of the takeaways from this great event here.
LnRiLWNvbnRhaW5lciAudGItY29udGFpbmVyLWlubmVye3dpZHRoOjEwMCU7bWFyZ2luOjAgYXV0b30gLndwLWJsb2NrLXRvb2xzZXQtYmxvY2tzLWNvbnRhaW5lci50Yi1jb250YWluZXJbZGF0YS10b29sc2V0LWJsb2Nrcy1jb250YWluZXI9ImRkMjVhZjRiNzYzZTQ3YjY4ZGZmY2Y2ZGRjODRiNTY5Il0geyBiYWNrZ3JvdW5kOiB1cmwoJ2h0dHBzOi8vd3d3Lm1hdHRlcm5vdy5jb20vd3AtY29udGVudC91cGxvYWRzLzIwMjAvMDUvRG9vZGxlX1NjZW5lc18wLjA1LnBuZycpIGNlbnRlciBjZW50ZXIgbm8tcmVwZWF0O2JhY2tncm91bmQtc2l6ZTpjb3ZlcjsgfSBAbWVkaWEgb25seSBzY3JlZW4gYW5kIChtYXgtd2lkdGg6IDc4MXB4KSB7IC50Yi1jb250YWluZXIgLnRiLWNvbnRhaW5lci1pbm5lcnt3aWR0aDoxMDAlO21hcmdpbjowIGF1dG99IH0gQG1lZGlhIG9ubHkgc2NyZWVuIGFuZCAobWF4LXdpZHRoOiA1OTlweCkgeyAudGItY29udGFpbmVyIC50Yi1jb250YWluZXItaW5uZXJ7d2lkdGg6MTAwJTttYXJnaW46MCBhdXRvfSB9IA==
Interested in working with us? Let's talk.
Join Our Team
Ready to watch your career take off? See our openings.
Our Agency Culture
We are cross-country collaborators. We are media mavens and marketing mavericks. We are shuffleboard aficionados.