Matter's Open Door free educational sessions are dedicated to teaching growing companies about earning their own media coverage. As 2019 comes to a close, we're looking back at our favorite sessions, questions and highlights of the past year.
Many thanks to our brilliant hosts – including Alpha Loft, Canopy Ventures, Entrepreneurship for All, Greentown Labs, Startup Boston, Innovate Newport, and Carnegie Mellon University's Swartz Center for Entrepreneurship – and the many participants whose ideas and passion inspire us every day to teach.
Our Favorite Questions
"Which news items are worthy of press releases?" It's important to remember that while your news might be a big deal to you, reporters are hearing about hundreds of pieces of "big news" every single day. To make their jobs easier, reserve press releases for things that are truly significant, like major client wins, product launches, new brand partnerships, industry awards, or big new initiatives or causes. The rest can be packaged into FYI-style media alerts or strategically-written proactive pitches.
"How do we write great subject lines and press release headlines?" Think about the title of the article you want to see – realistically, of course. What's the one thing you want readers to take away from the coverage? Make that one thing the core of your subject line. Also: mention major brand partners associated with the news, try to include an impact number (e.g. dollars raised, businesses served, manhours saved, etc.), and keep it short – 10 words or less.
"How can I build my confidence for presenting/speaking/participating in interviews?" First, remember to take your personal feelings out of the equation. Your audience isn't here to judge you as a person; they're here to learn about your brand. Second, don't obsess over memorizing words. Instead, prepare a list of key messages/takeaways that will guide how you present information overall. Third, take a few moments before you present to breathe deeply, clear your mind, and focus. Fourth, practice! Seek out any opportunity you can to gain experience, and confidence will follow.
Our Favorite Feedback
"I appreciated your fresh perspective on PR, it definitely reframed my opinion of the industry and got the wheels turning. I specifically liked how you focused on a thought leadership approach versus a 'blast-out' approach. Your talk reframed my view of PR and how it can be used as a valuable part of business in general and my business in particular." Rob Burger, Business Analyst and Consultant
"Many thanks to the kind people at Matter for supporting our small non-profit. We needed some help to get started with our PR efforts. Loren and the rest of the team listened patiently to our story and helped put us on the path to success. By taking time out to give back to organizations like ours, Matter shows a commitment to the communities in which we live and work. We sincerely appreciate it." Dianne Bardsley, Robbins Children's Programs
"Matter presented thoughts, ideas, and a practical approach to increasing our organization's visibility in an easy to understand format." Carlon Howard, Breakthrough Providence
Our Favorite Moments
Greentown Labs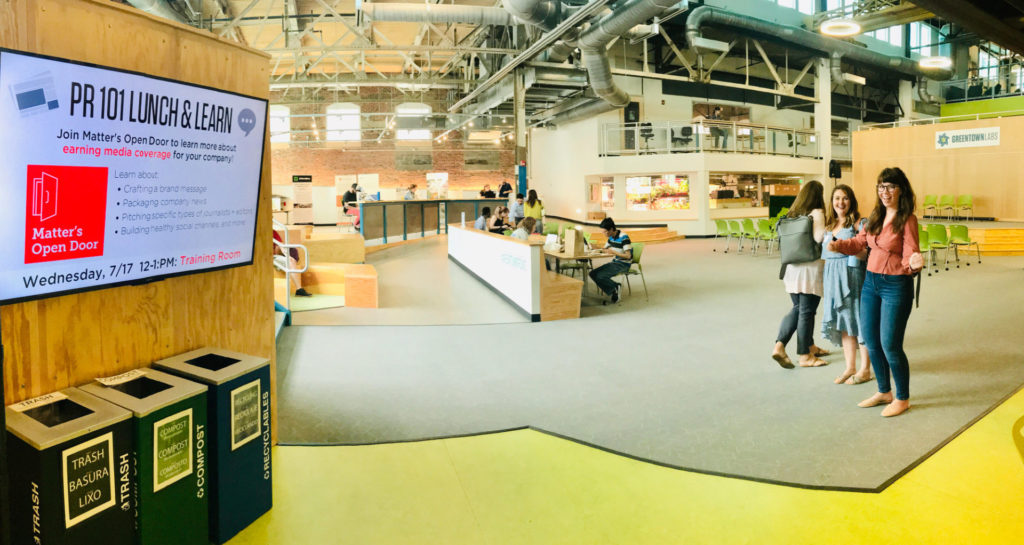 EforAll: Entrepreneurship for All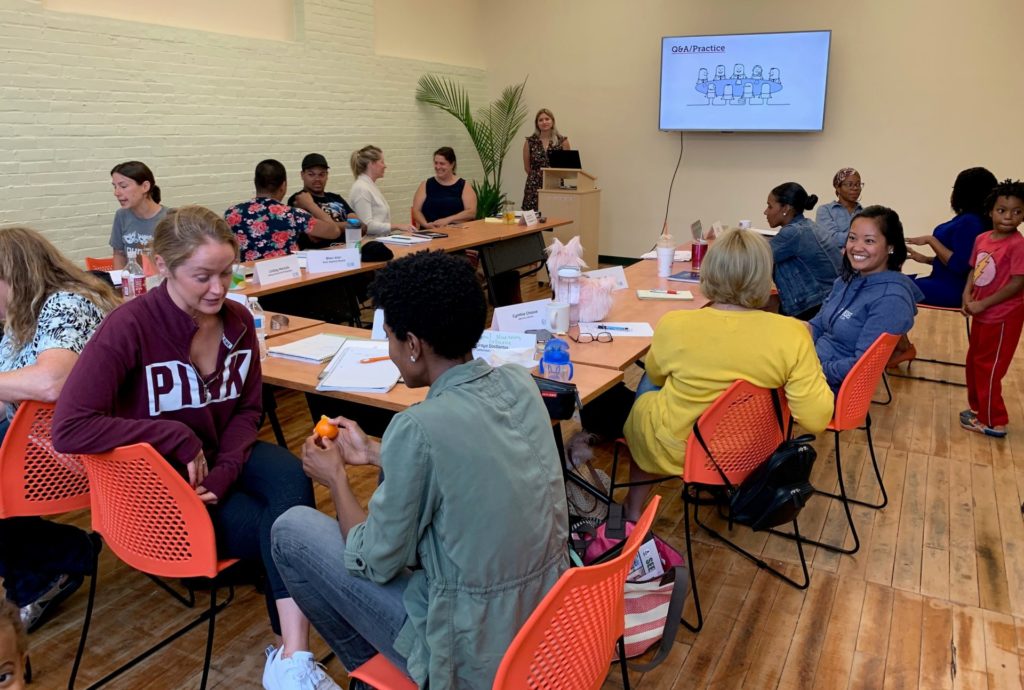 Send us an email, check out our resources page or read more key takeaways in our previous blog post.