Happy Holidays from your Creative Team!
This month the video team worked on customer success stories and key product offer explanations to assist their clients' marketing and sales initiatives.
And on the design side, the team worked on everything from law firm collateral to holiday campaigns. Check it out below!
Have an idea you'd like to work with us on? Contact us today!
Video Production
Hitachi Vantara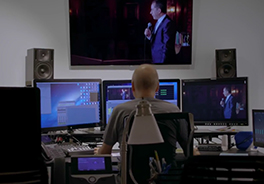 This Customer Success Story focuses on leading Entertainment Production Company, Broadway Video (SNL, NBC's Late Night Lineup, and much more), and how Hitachi's Next-Gen Flash Storage and Data Services help them tackle the rigors of modern Video Production with ease.
Watch the Video!
SailPoint Technologies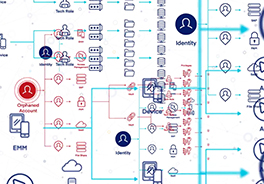 Leading up to their IPO on the NYSE last month, Identity Governance and Management company, Sailpoint Technologies, called on us to help with several video assets, including this in-depth overview utilizing motion graphics to explain their key product offerings.
See it Here!
Bigtincan
Healthcare and diagnostics company, Hologic, shares their story of increased productivity and stronger customer engagement through their use of Bigtincan Hub, the industry's leading Sales Enablement Automation Platform. This video will be used for marketing and sales purposes.
Check it Out!
Graphic + Web Design
ZMAGS Holiday Campaign
ZMAGS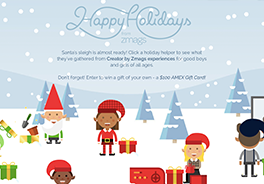 With the holiday season upon us Zmags worked with the creative team to create an end of year holiday campaign to feature their content creation platform, Creator. The team designed custom illustrations, GIF's and user experience that viewers could engage with.
Get in the Holiday Spirit Here!
Potomac Law Folder
Potomac Law Group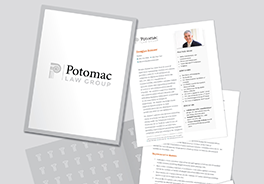 Potomac Law was looking to refresh some of their internal print collateral emphasizing that they wanted the designs to have a clean and modern feel.
Check out the Collateral!
Fill out the form below to schedule a free strategy call with our team.