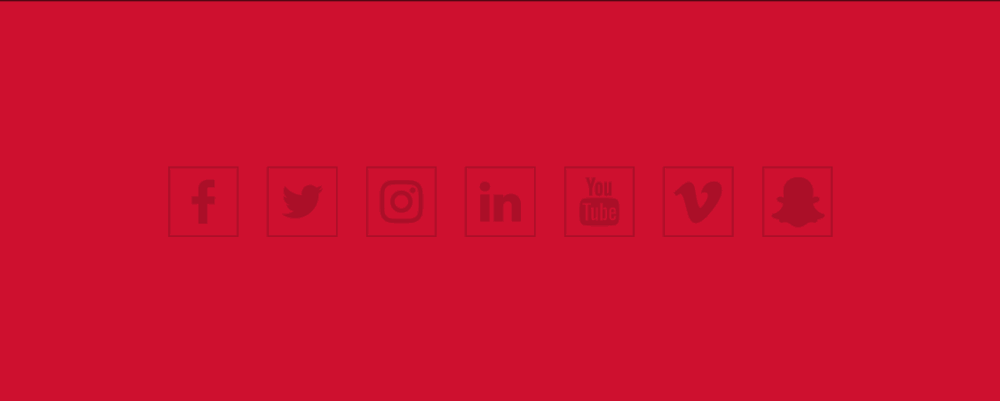 buzz about Snapchat recently – does that mean your brand should establish an account there? Not so fast. Before you move forward, it's time to do some thinking.
It's also OK to be selective. Brands have limited resources, and it's better to do social well on two or three key platforms then stretch yourself thin and try to take on too much content writing at once.
Before checking out our insights below, consider your marketing goals, and pain points that you're looking to solve by using social media. Is customer service an issue for your brand, and it would help to address comments quickly via social? Are you interested in paid social efforts to secure quality lead-gen or drive traffic online? Maybe you're struggling with brand awareness and might want to consider a social media influencer program? Keep those thoughts in mind as we dive in.
Facebook
Is Facebook Right for My Brand?

231 million monthly active users in the United States and Canada) and much higher daily use (1.23 billion total daily active users on average for December 2016). People check Facebook more frequently than other social platforms, and its user base is also the most broadly representative of the population as a whole, so it can be impactful regardless of the industry or vertical.
From lead-gen to encouraging online engagement, paid social targeting is arguably the most advanced on Facebook. It's also the most cost effective.
Facebook is constantly innovating, to bring marketers the best tools possible.
AdWeek
has noted that Facebook rolls out new targeting methods and ad formats faster than any other platform. Using trendy Facebook tools like Facebook Live enables brands to connect with users in new and exciting ways.
Twitter
Is Twitter Right for My Brand?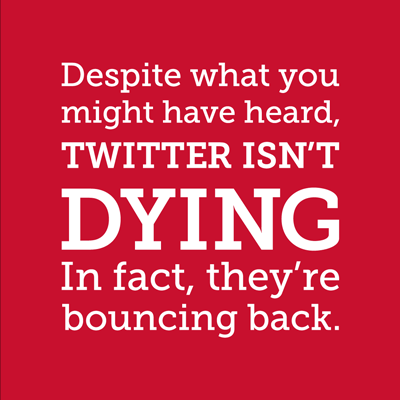 research that demonstrates that after customers receive a positive response on the site, 77% of users feel more positively towards that business.
Perfect platform for live updates from events and key trade shows – or for breaking news updates that may impact your customers.
While Twitter targeting is less precise than Facebook, the ability to
target trending hashtags
to get more involved in conversations that matter to your brand is important. It enables businesses to reach a highly engaged audience by targeting consumers who mention relevant phrases.
Despite what you might have heard, Twitter isn't dying. In fact, they're bouncing back – with a
healthy spurt of user activity
in the first quarter of 2017 that has Wall Street buzzing.
Instagram
Is Instagram Right for My Brand?
currently the most active Instagram user is between the ages of 18-29.
If your product or service can be cleanly and compelling portrayed through beautiful images and video, Instagram is the place to be. Strong visuals are a must for this platform, but the benefits are big for brands who have those on hand.
Great spot for running influencer campaigns, and that's important given
85% of consumers
trust content generated by others more than they trust the content produced by brands. Instagram is a hot spot for influencer recommendations, and it's highly effective way to increase brand awareness and drive more sales.
LinkedIn
Is LinkedIn Right for My Brand?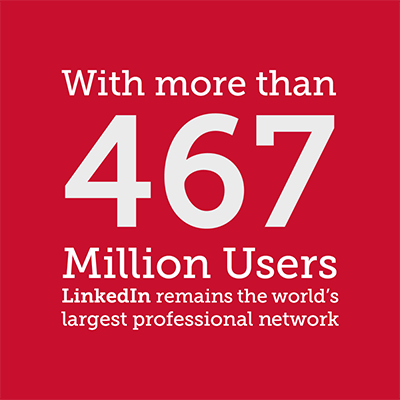 467 million users, LinkedIn remains the world's largest professional network.
Great platform to get your executives involved in marketing the company – through tools like LinkedIn Pulse, running dynamic and impactful thought leadership campaigns is easier than ever.
While Facebook is a good fit for targeting B2B via paid advertising, LinkedIn has its merits as well, which you can read about on Matter's blog
here
. The platform is also stepping up its game on the paid side– with a recent major announcement about
matched audiences
, which allows companies to target people based on proprietary company data, such as website visitors or an email list. This is a more accurate way of targeting people through social advertising, and highly impactful in terms of generating new business leads.
SnapChat
Is Snapchat Right for My Brand?

The platform offers a high daily use rate (
over 158 million daily users
, with users checking the app an average of 18 times per day!), however users are primarily still focused on snaps from their friends. It takes a highly creative, impactful strategy to break through the noise as a brand.
Snapchat can be a strong platform if you're considering influencer programs.
It offers many advertising options to choose from, with dynamic options like long form video and "sponsored lenses" – though advertising can be cost prohibitive.
Pinterest
Is Pinterest Right for My Brand?

Pinterest is a perfect fit for consumer brands who fit into Pinterest's most trendy topics (food, wedding, fashion, home improvement). There's buying potential on Pinterest – a
2015 study
demonstrated that 93% of survey respondents who used Pinterest regularly said they use Pinterest to plan for purchases, and another 87% reported site engagement helped them decide what to purchase
.
If your product or service especially targets females, or millennials, Pinterest is the place to be. Since it's inception, the site has engaged women at much higher rates than men. A recent
Pew Research Center study
found 45% of online women use it, compared to just 17% of men. It's also millennials that consistently favor Pinterest, with
36 percent of Pinterest users falling between the ages of 18 and 29
.
If your brand is considering getting active on social media, and wondering which platforms to use – or if you're considering launching a new presence – now is definitely the time. Today, social media usage is at an all-time high – seven-in-ten Americans use social media, according to the Pew Research Center. While different platforms serve different purposes, social in general is a highly effective, cost-efficient way to get more eyes on your company's products and services.