CVS
CREATING A ONE-OF-A-KIND EVENT in a one-of-a-kind situation
To introduce more than 80 new Live Better health and wellness products from the CVS Health line, CVS needed to create strong consumer buzz. In 2020, Matter was tasked with strategically launching the new line while contending with multiple complex challenges: nuances associated with the name itself due to re-usage from an earlier line, complexities surrounding the products' claims, the COVID-19 pandemic and a profusion of civil rights protests.
DELIVERING AN ELEVATED EXPERIENCE FOR ELEVATED PRODUCTS
Matter pivoted from its original plan to execute an in-person press event in NYC to a one-of-a-kind virtual unveiling that interactively showcased the brand with experts while maintaining COVID-19 safety for key editorial media contacts and social media influencers. To execute these efforts seamlessly, Matter's integrated team of PR, creative and digital experts produced an engaging livestream experience featuring everything from branded set design, event e-vites, landing page and high-end mailers for media and influencers. The mailers and accompanying collateral highlighted key products and amplified thematic messaging to virtual event attendees and other strategic contacts. To complement the event and media relations, Matter activated a diverse group of micro, mid and top-tier influencers to act as brand champions, driving authentic and relevant visual content on Instagram and YouTube.

With just a short window of time to pull off the launch, Matter conceptualized a custom set to bring the brand to life, enlisting hosts to conduct a Today Show-inspired live press conference and featured CVS executives taking questions from VIP guests. Attendees and select press were gifted exclusive branded boxes, showcasing a sampling of available and future products. Simultaneously, Matter kicked off an influencer program to guarantee brand conversation on social media.
116
virtual event attendees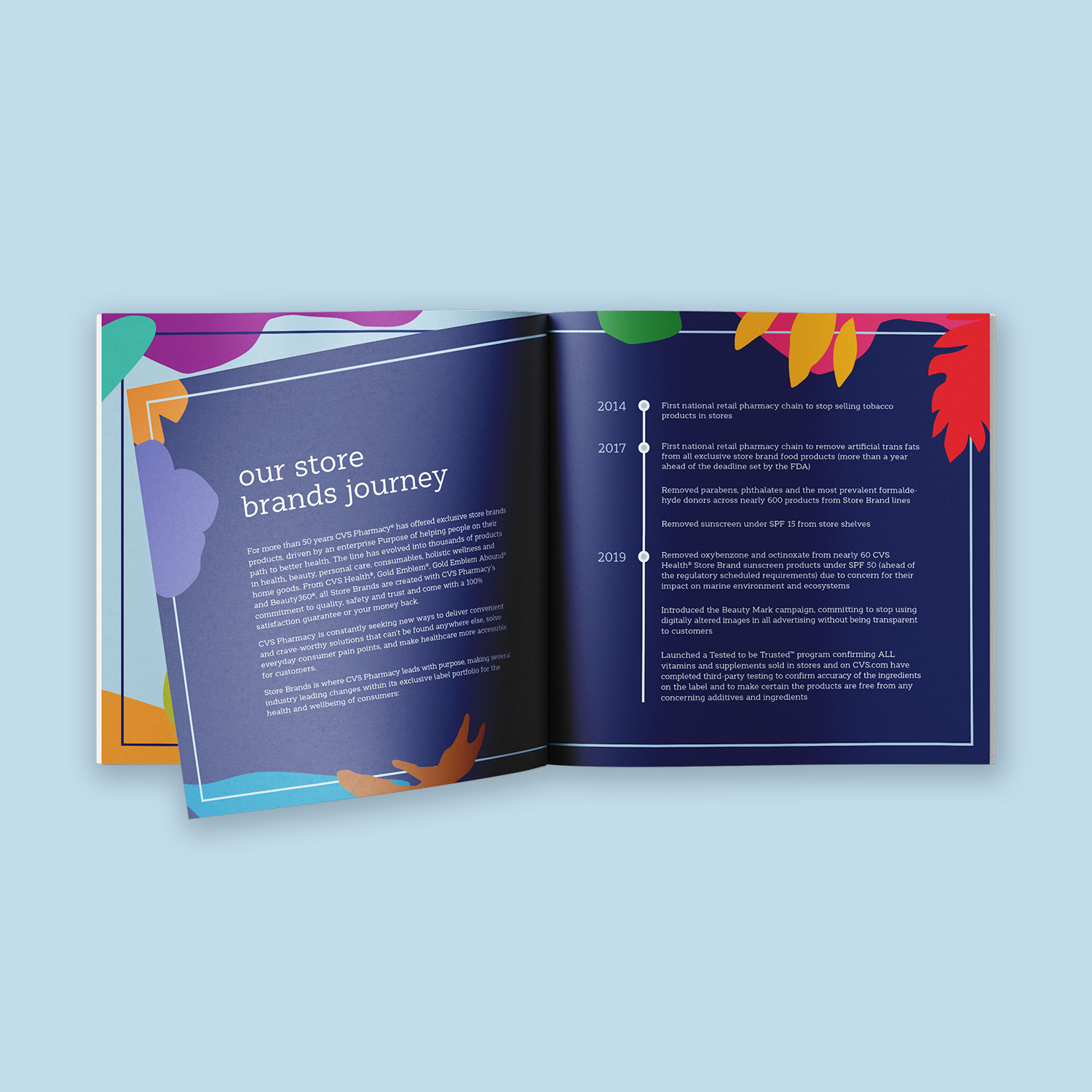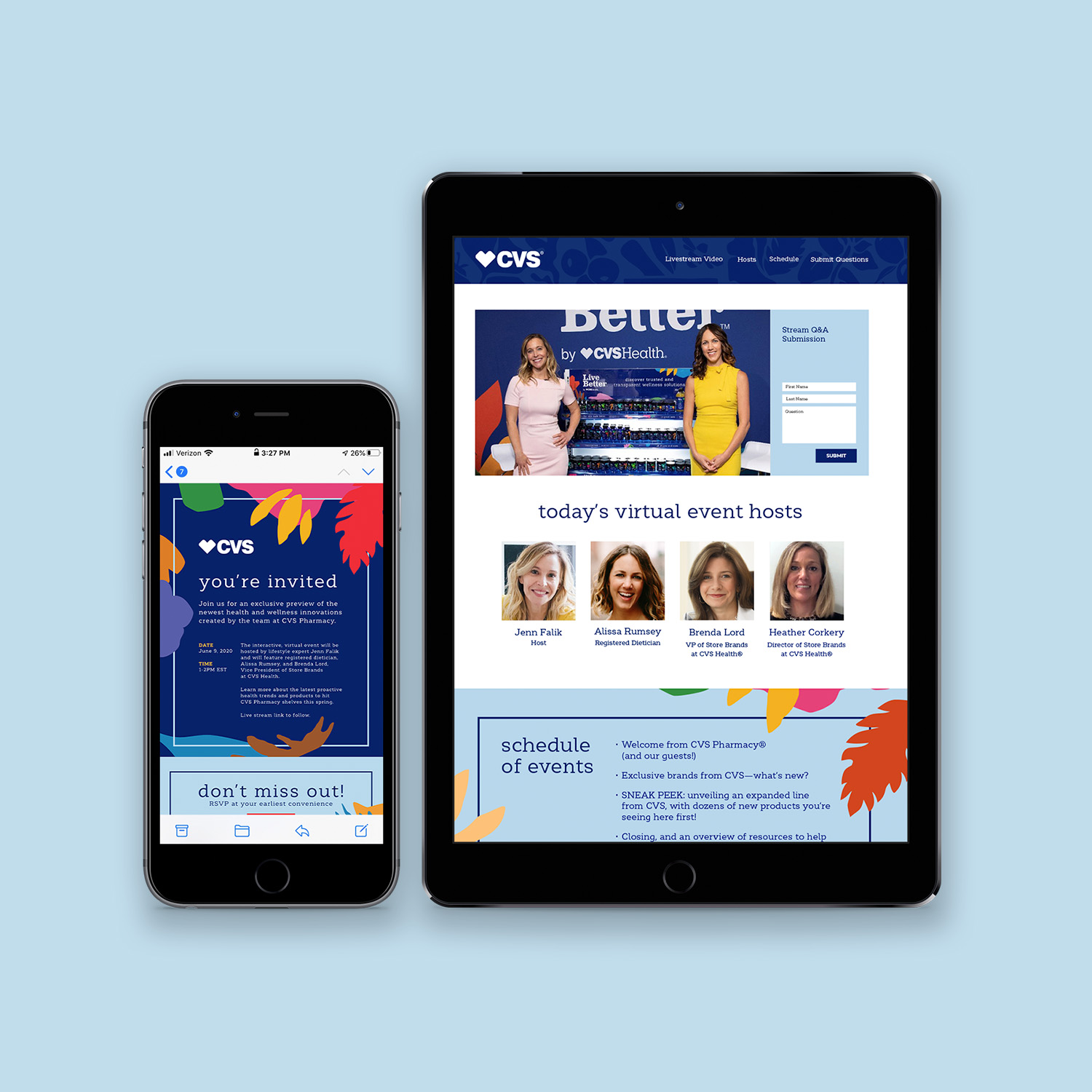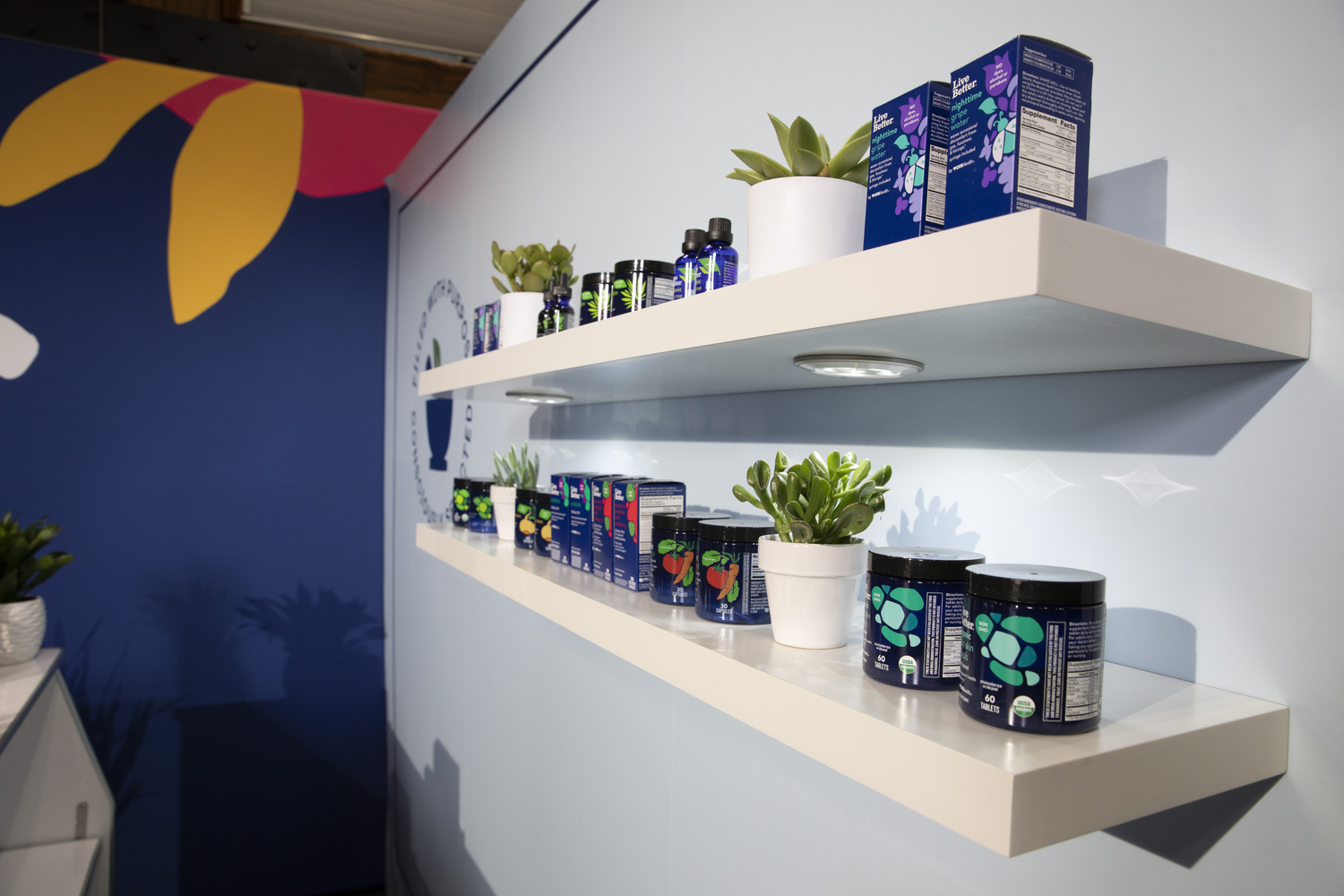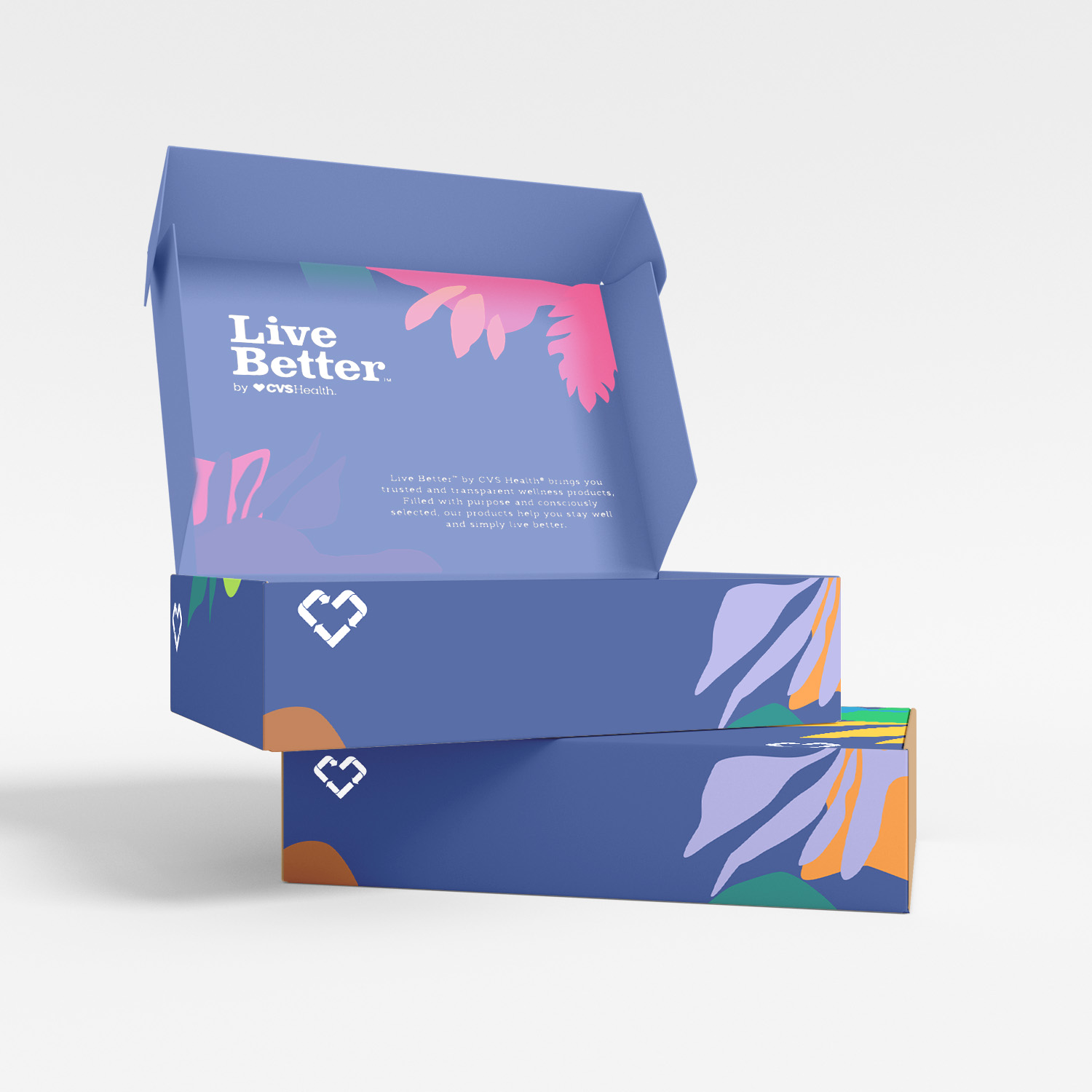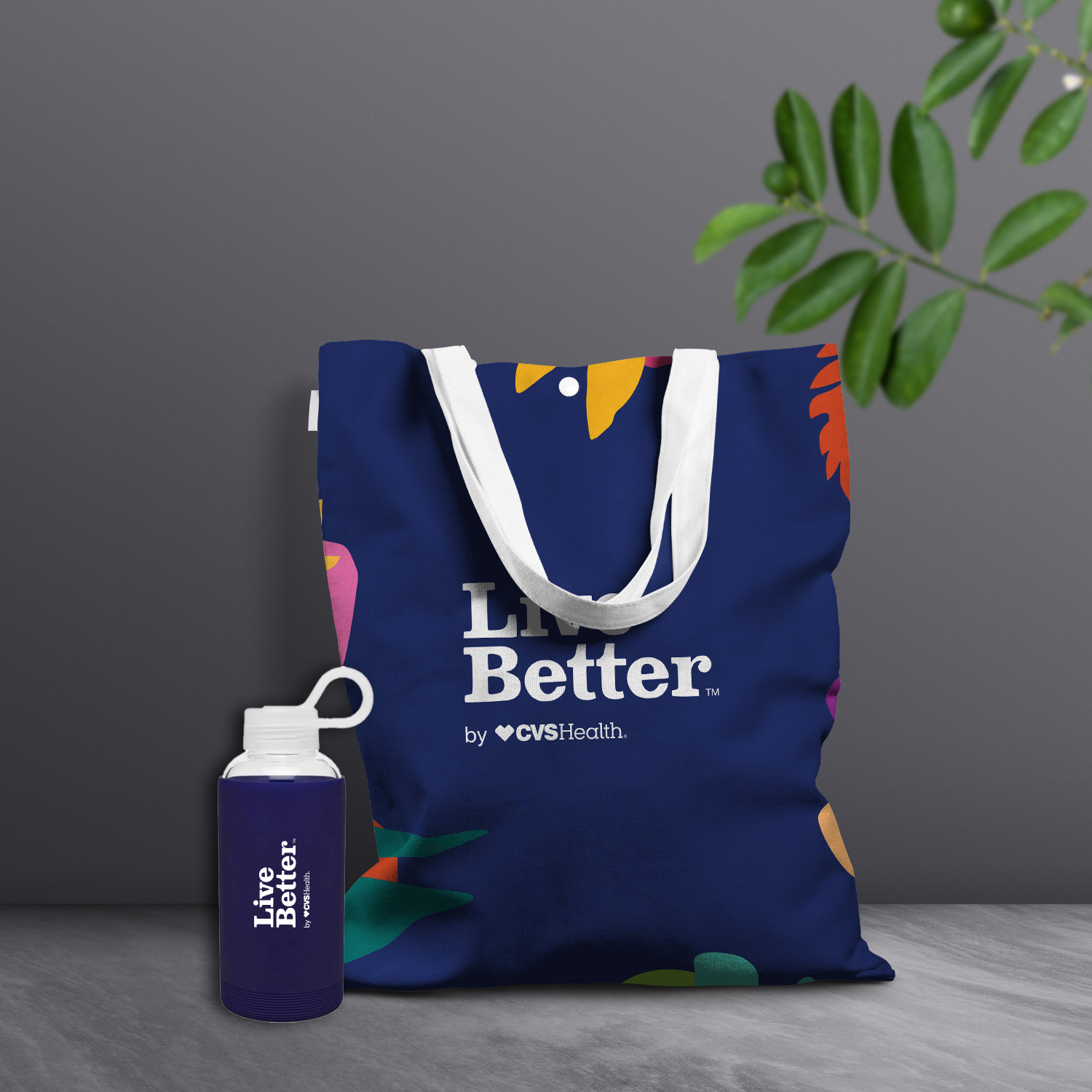 AN INTEGRATED APPROACH TO DRIVE AWARENESS
The Live Better by CVS Health livestream was attended by 116 users, including some of the most influential consumer media outlets and social personalities. Switching to the livestream event and an influencer-focused launch strategy generated 63 media placements to date, with 137.1 million impressions and more than 70 social posts reaching another 4.5 million consumers. As social posts and media coverage began appearing after the event, available products saw an immediate boost – with a 20% increase in sales. And even amidst the pandemic, with store traffic a challenge, the brand's week-over-week sales continued to grow.
316.5M
media + influencer impressions
276K+
Engagements on influencer content