CVS
CREATING A ONE-OF-A-KIND VIRTUAL UNVEILING EVENT
With the goal of introducing media to more than 80 new health and wellness products under the Live Better by CVS Health line, CVS needed to generate strong consumer buzz around the brand, which makes some of the most sought-after wellness ingredients more accessible and highlights rich back stories and sustainability for many items. Matter was tasked with strategically launching it while facing a number of challenges: nuances associated with the name itself due to re-usage following an earlier line, complexities surrounding claims, the COVID-19 pandemic, and an explosion of civil rights protests that dominated news cycles. Matter pivoted from its original plan to execute an in-person press event in NYC to a one-of-a-kind virtual unveiling that safely and interactively showcased the brand for key editorial media contacts and social media influencers. ​

With just a short window of time to pull it off, we conceptualized building a custom set to bring the brand to life, enlisting hosts to conduct a hybrid press conference / Today Show-inspired live segment, and featuring CVS executives taking Q&As from the dozens of VIP media who logged on.
DELIVERING AN ELEVATED EXPERIENCE FOR ELEVATED PRODUCTS
Matter brought the Live Better by CVS Health brand to life through a unique and energizing virtual unveiling experience, a robust influencer campaign and traditional media relations that yielded strong coverage in top outlets. To execute these efforts seamlessly, Matter's integrated team of PR/Influencer, Creative and Digital experts produced a highly engaging Livestream experience featuring everything from a branded set design, event e-vites, landing page and high-end mailers for media and influencers. The mailers and accompanying collateral highlighted priority products and amplified thematic messaging to event attendees and other strategic contacts. To complement the event and media relations, Matter also activated a diverse group of micro, mid and top-tier influencers to serve as brand champions, driving authentic and relevant content on Instagram and YouTube.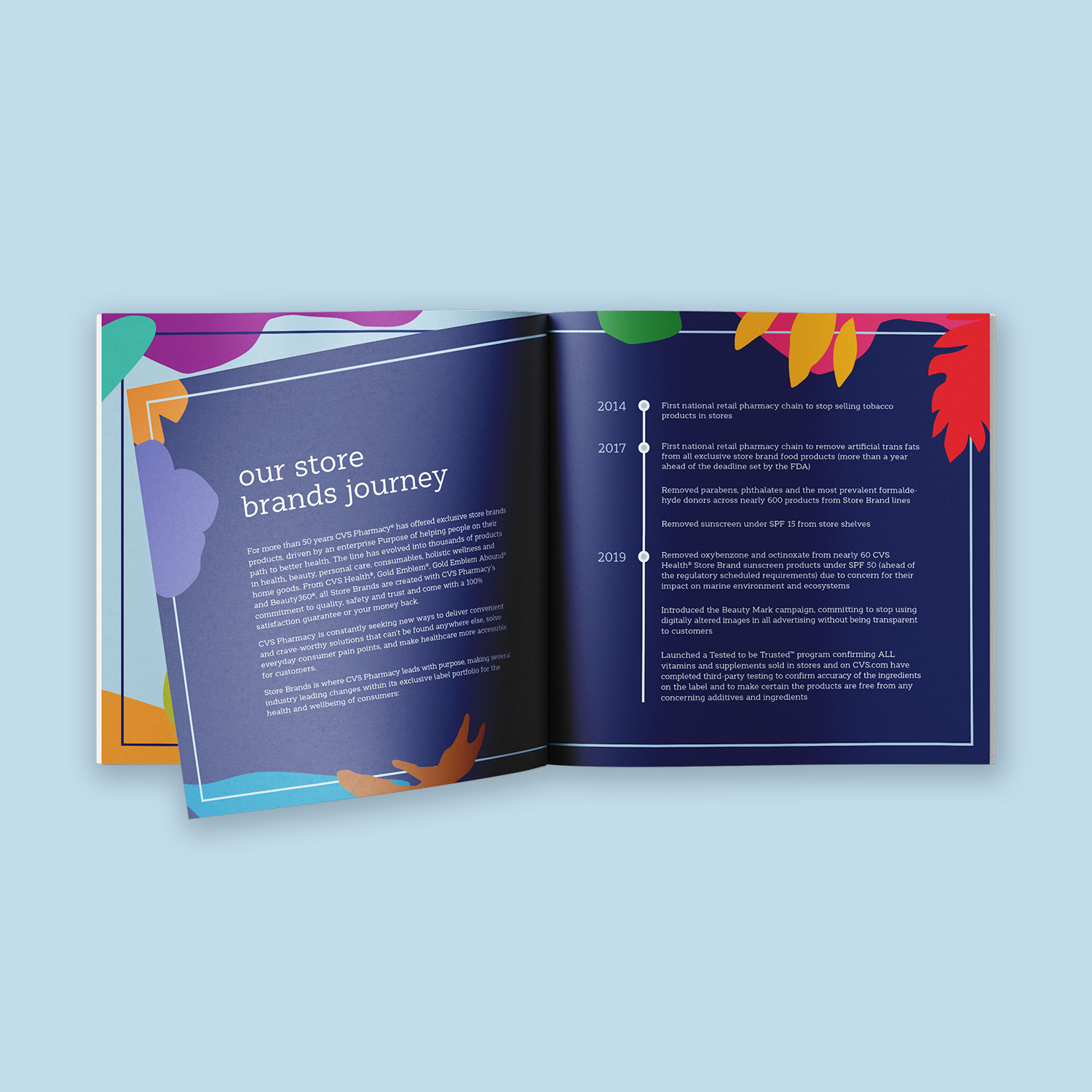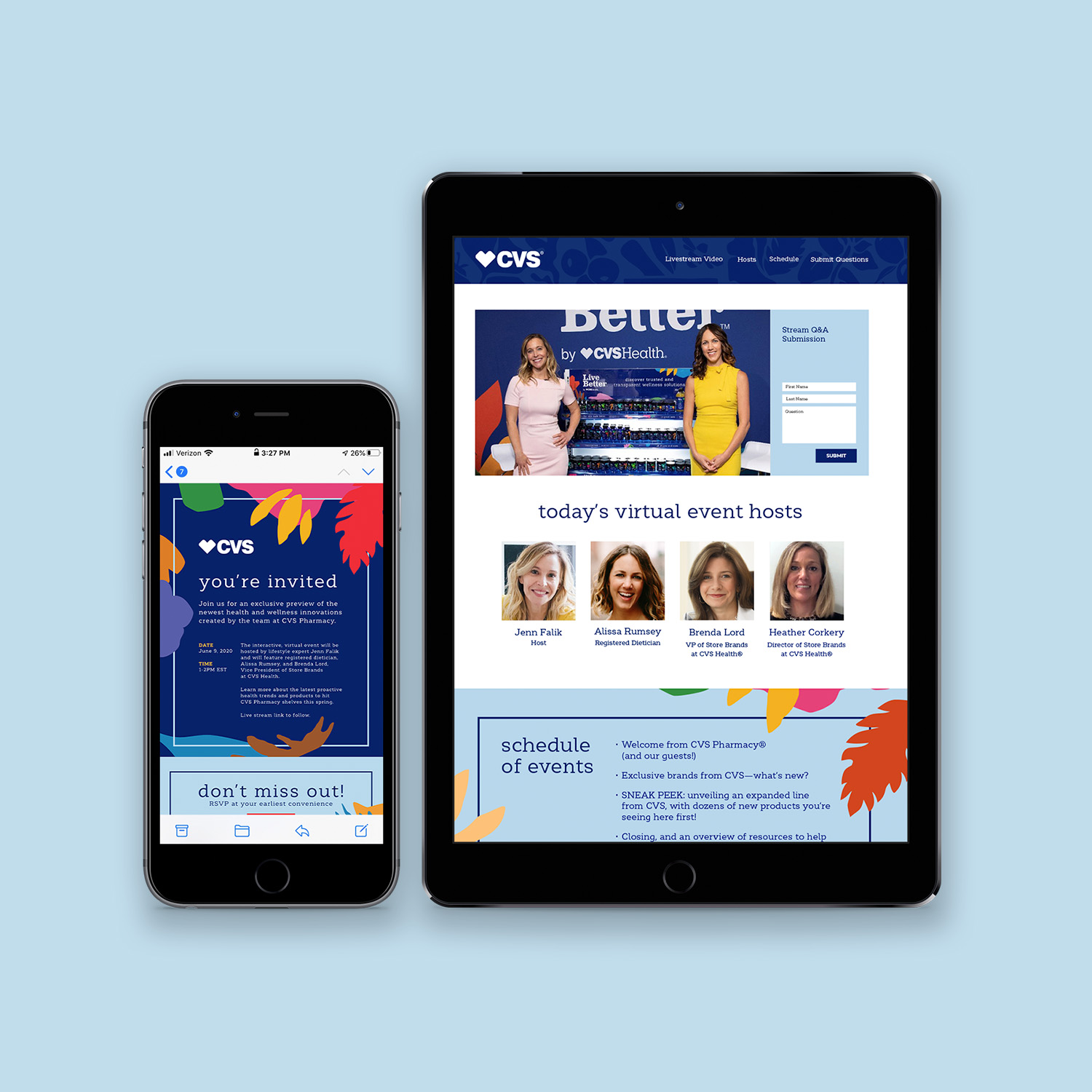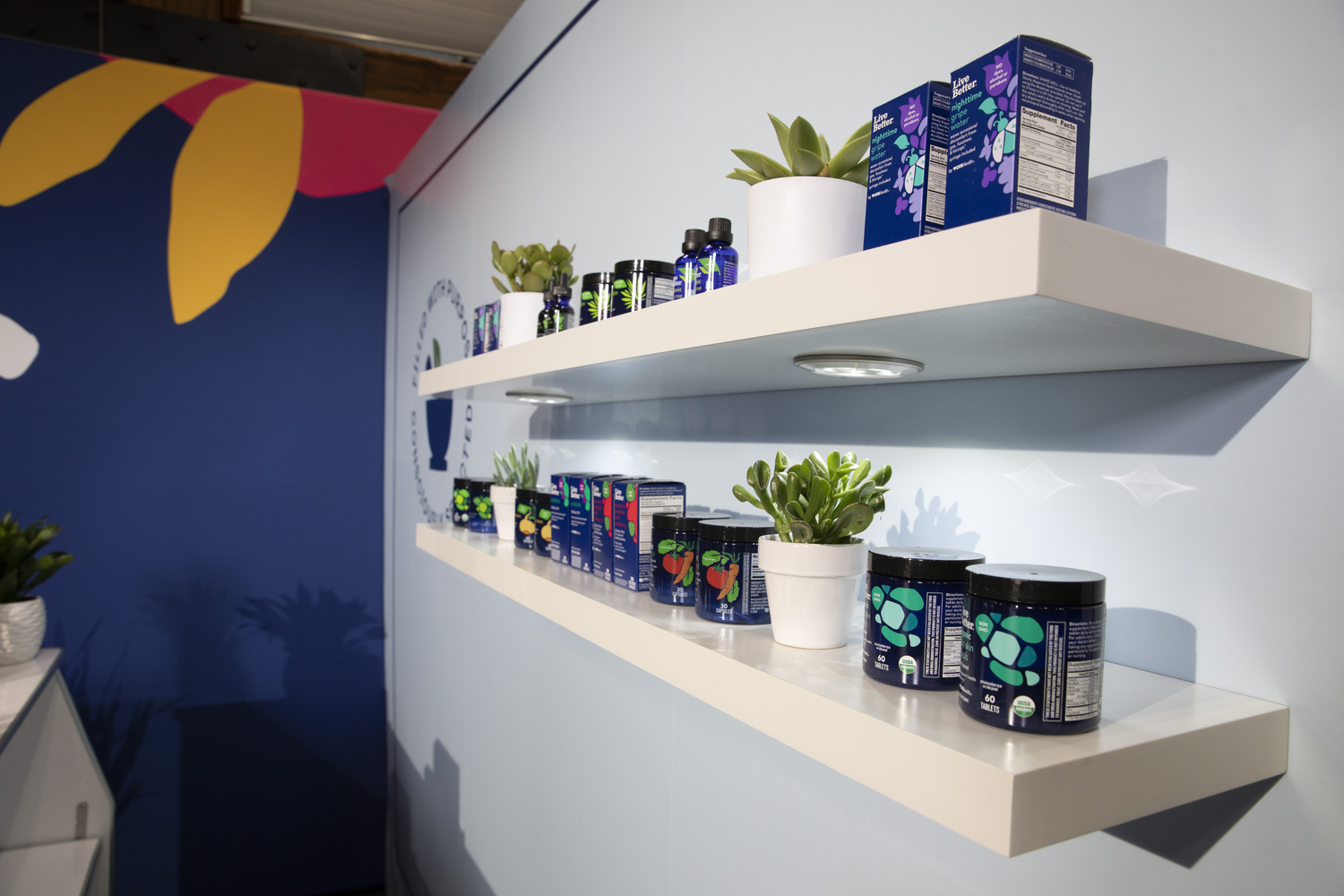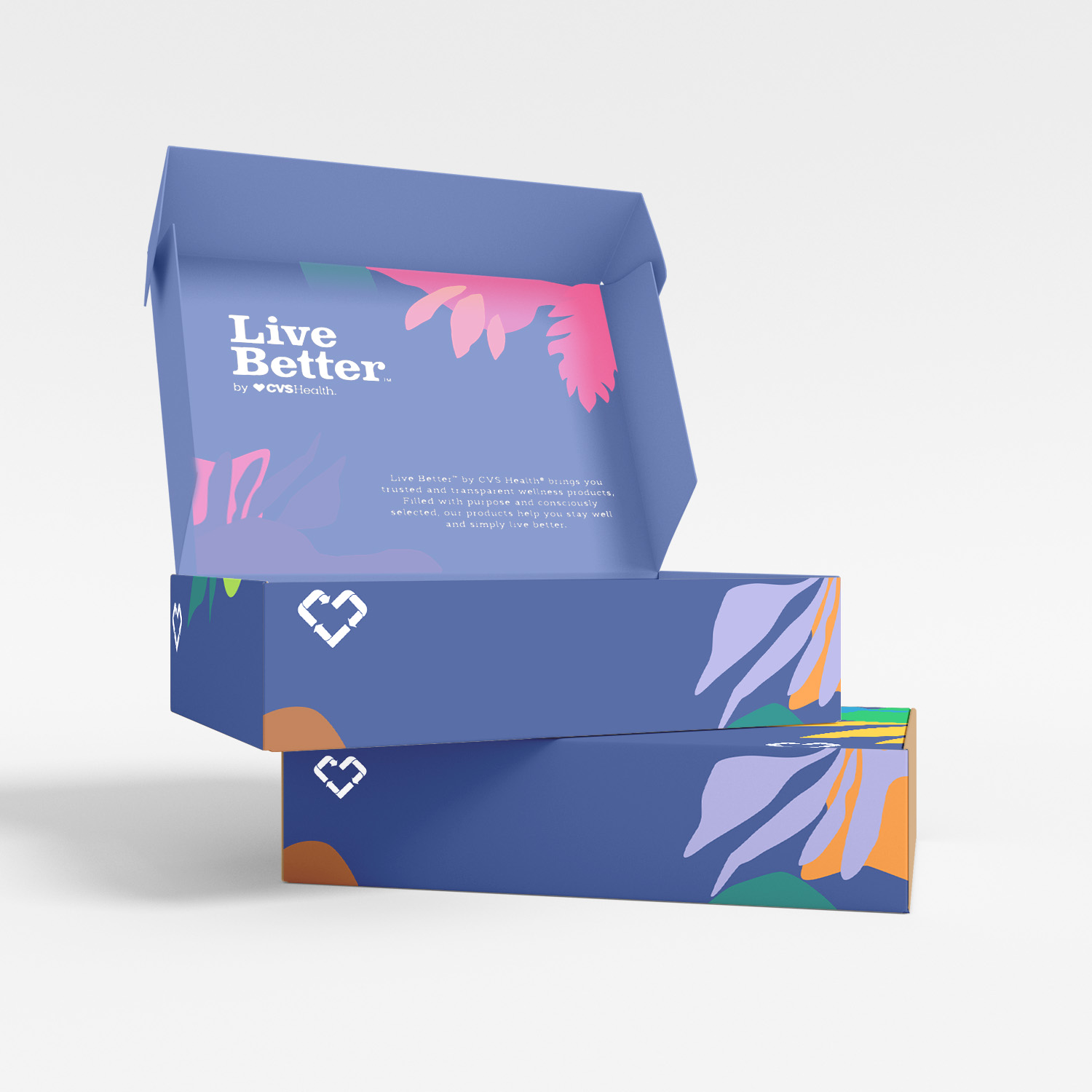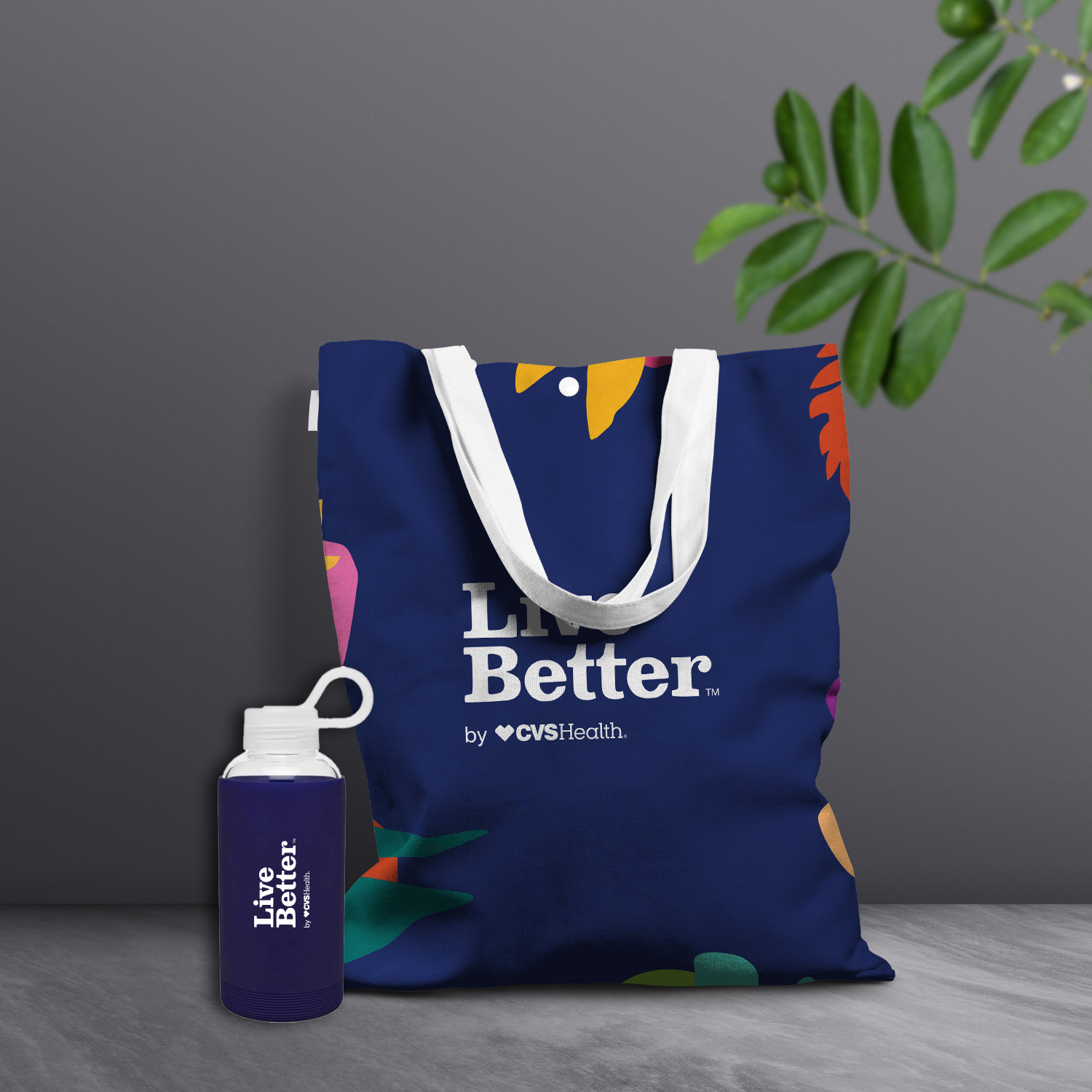 AN INTEGRATED APPROACH TO DRIVE AWARENESS
Matter delivered an elevated brand experience that resulted in overwhelmingly positive feedback. It bolstered valuable relationships at top consumer publications, with key placements including Elite Daily, Forbes, She Finds, The Zoe Report and WWD. With creative approaches to outreach and cohesive storytelling, Matter drove awareness for the new brand, further positioning it as a socially-relevant, on-trend wellness brand. This enables us to meaningfully support CVS Pharmacy's marketing goals and drive buzz immediately.​

The virtual launch event, paired with our robust media mailing, traditional press outreach and the amplified influencer campaign, sparked a boost in sales for products that had already rolled into stores by 20% as soon as editorial coverage and social shares began appearing. In the months that followed, attendees from the event and mailer recipients continued to include Live Better in trend stories and product round-ups including Harper's Bazaar, AdAge, Reader's Digest and Insider. Even amidst the pandemic, with store traffic a challenge, the brand's week-over-week sales continued to grow.
316.5M
media + influencer impressions
276K+
Engagements on influencer content