IronNet
Securing a new brand identity
IronNet is a cybersecurity company that merges industry-leading cybersecurity products with unrivaled service. As the company prepared for its SPAC, it came to Matter to help differentiate its messaging in a very crowded marketplace with similar messaging points. Matter developed a brand story, messaging house and visual exploration to elevate the IronNet brand above the competition.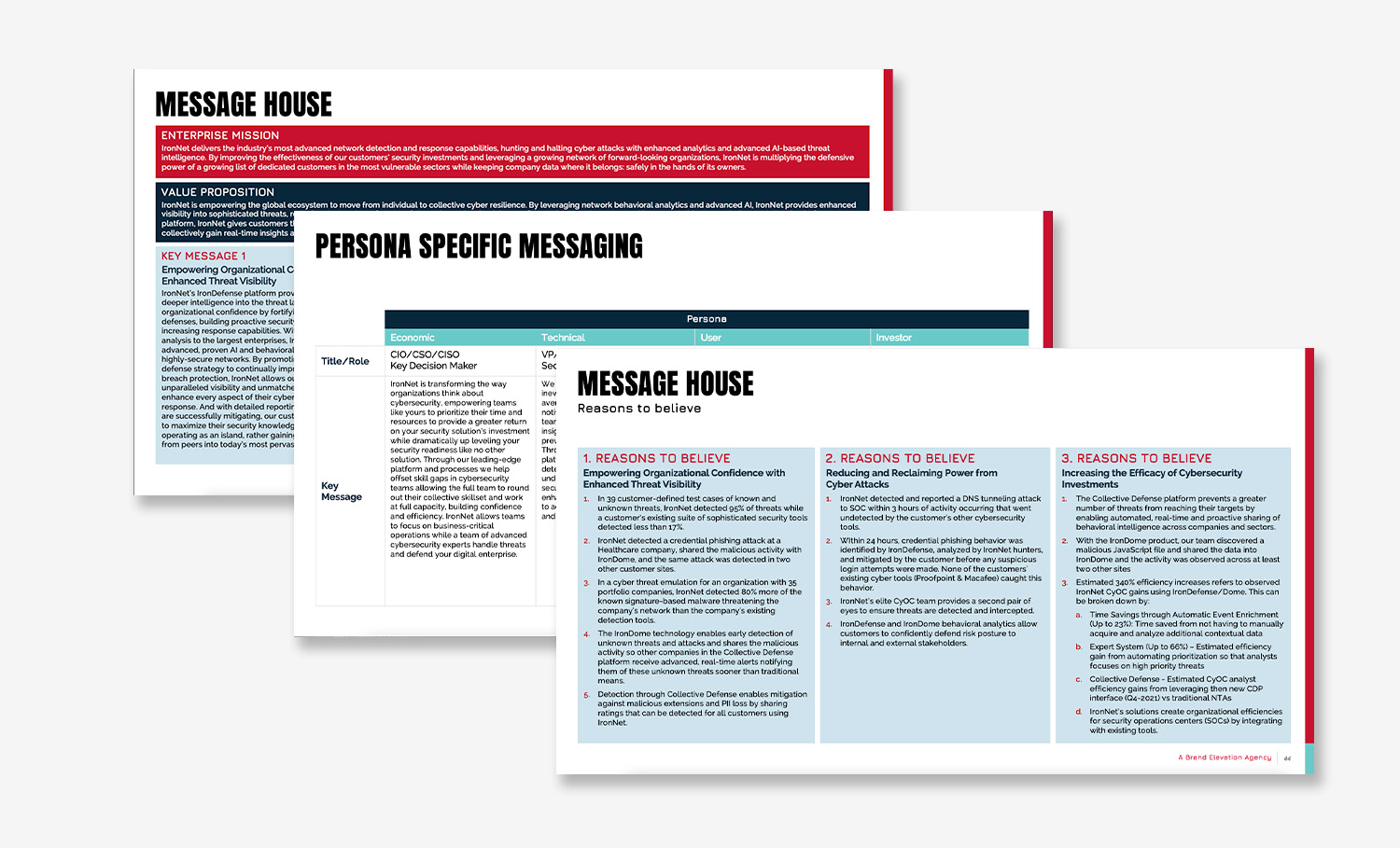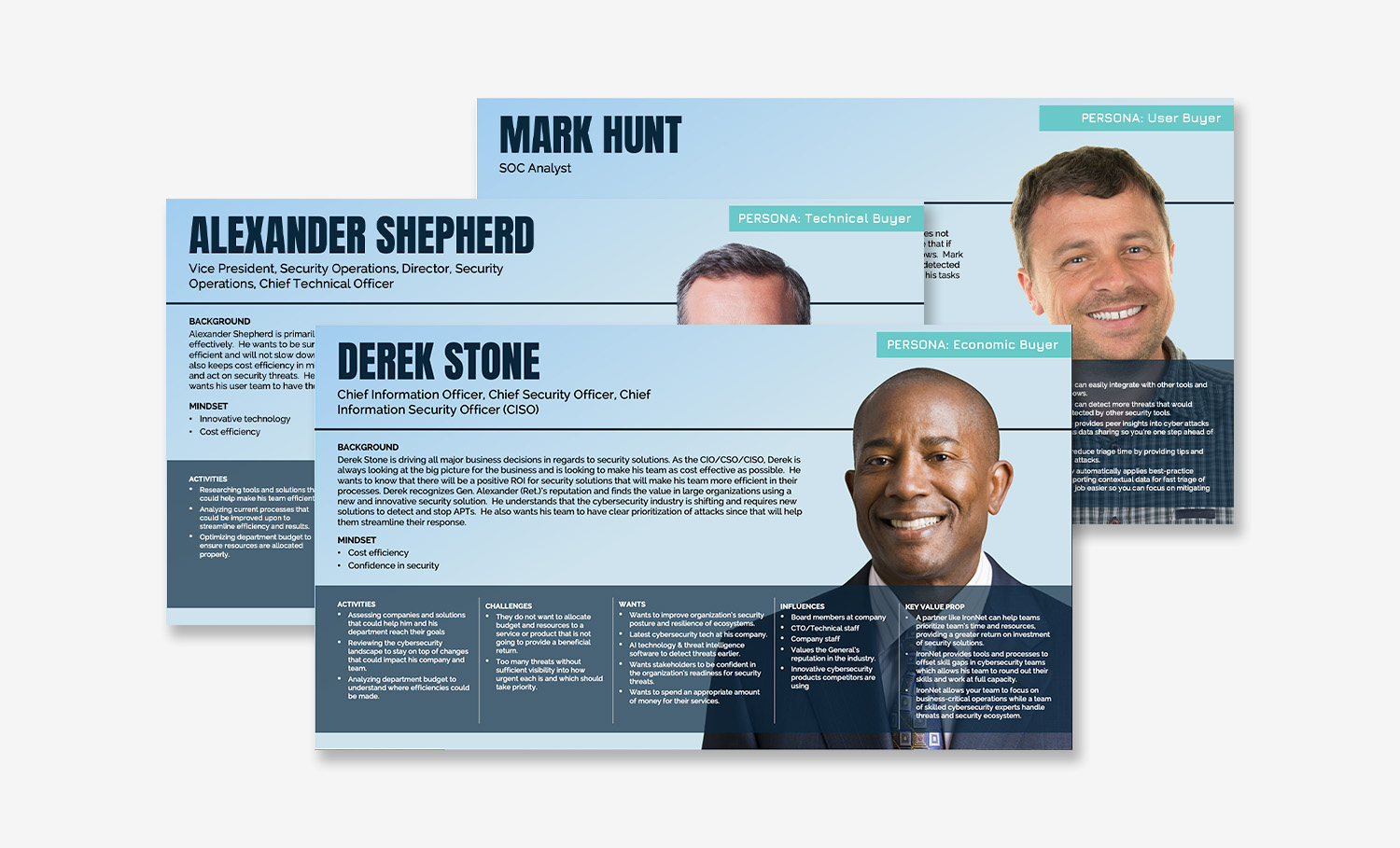 IRONING OUT WHAT MAKES A BRAND UNIQUE
Matter needed to define IronNet's main buyer personas and unique differentiators for its messaging to stand out in the industry. So, the team delved deep into the brand's current messaging, content, social media and user experiences while conducting nine interviews and a marketplace audit—all to see where IronNet could distinguish itself from the competition and attract key clients. ​
9
Internal + External interviews
4
Buyer persona-specific messaging
REVITALIZING A REVOLUTIONARY CYBERSECURITY BRAND
Matter leveraged all our audit insights and analysis to develop a brand strategy that included four buyer personas with persona-specific messaging for marketing and sales use; a messaging house with value props and three key messages; a brand narrative; and a campaign concept with supporting visuals. IronNet was able to leverage this work to position themselves in a unique way from their competition for its SPAC.