Kenco Logistics
DELIVERING A NEW BRAND
The largest woman-owned third-party logistics (3PL) company in the U.S., Kenco was preparing to celebrate its 70th anniversary. To commemorate this momentous occasion and attract a new cadre of clients, the organization wanted to refresh their brand and website. So, they appointed Matter's Digital team to breathe new life into their brand.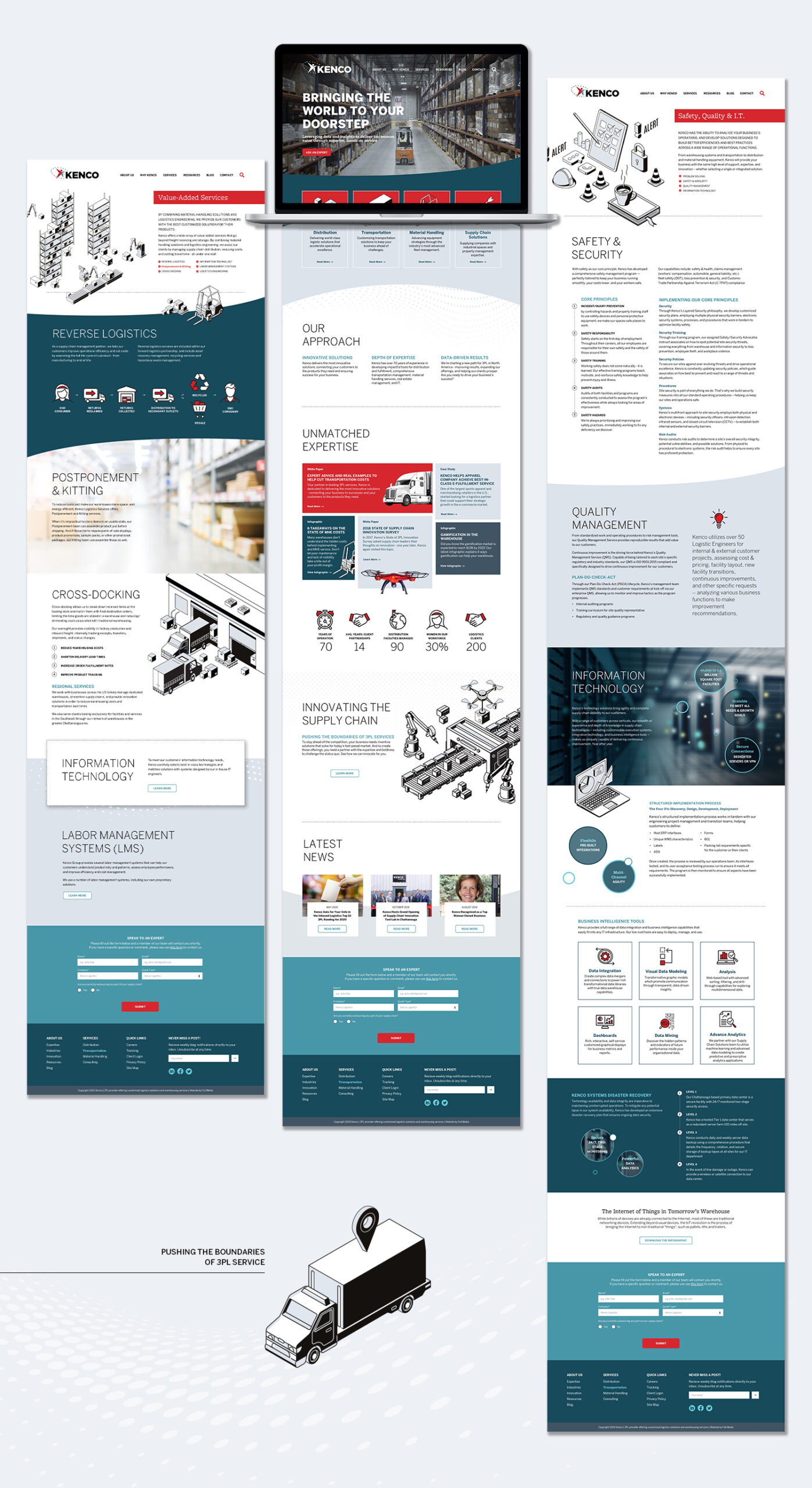 A Brand Built for the Long Haul
To create a new brand and messaging strategy for Kenco, the Matter team set about completing a full messaging audit — analyzing the competition, interviewing key stakeholders, and realigning Kenco's mission to focus on innovation, diversity and humanity. With this information in hand, the creative team got to work crafting a new brand identity while constructing a lead gen-focused website designed to drive results and transform Kenco's business.

Kenco saw a 10% bounce rate improvement; 15% increase in pages per session; and 94% increase in average session duration.
Giving Kenco the Whole Package
Leveraging the new color palette, fonts, iconography, graphic elements and messaging framework, Matter rebranded Kenco in time to celebrate its 70th anniversary. The new website — featuring content and design work all created by Matter — was built to be easily managed and transformable, so Kenco can continue experimenting and adapting it for optimal performance. Additionally, the team developed a social media campaign focused on both awareness and lead generation, and crafted a number of assets — including PowerPoint and blog templates — that Kenco will use for years to come.