Ledvance
Shining a light on a new audience
With the debut of its new SYLVANIA SMART+ Bulbs — lighting that allows users to control brightness, color and more via their smartphone or smart home device — LEDVANCE wanted its new line to light up the market ahead of the holiday season. Seeking to expand its audience beyond older shoppers, LEDVANCE needed a way to attract younger consumers who are more likely to shop online from retailers like Walmart and Amazon. So, the company teamed up with Matter to hitch its sleigh to the booming TikTok trend of smart lighting.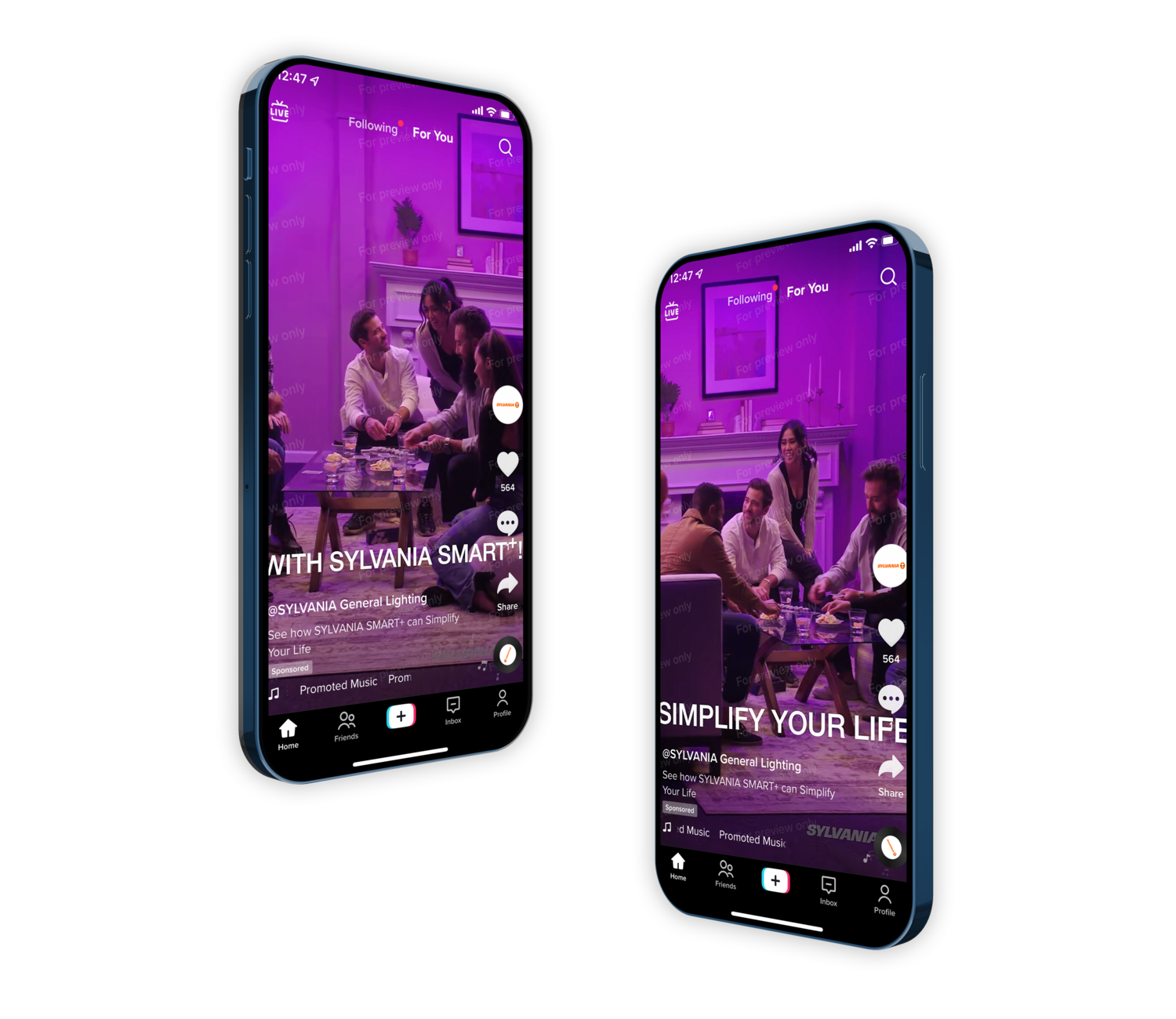 SHOWING SHOPPERS HOW TO DECK THEIR HALLS
Matter's strategy focused on a series of awareness and "shop now" paid social ads, showing all the ways the SMART+ Bulbs can set the mood for any occasion, any holiday, any time of year. Matter targeted key buyer personas according to where they shopped (Walmart, Amazon), their age range, and if they were interested in smart lighting — building a campaign that reached them with the most relevant messaging and creative.​
RESULTS – BRIGHTENING THE HOLIDAYS
In just four short weeks leading up to the holidays — when online ads are at their most expensive — Matter secured more than 1.2 million impressions on TikTok for LEDVANCE at just a $4 CPM. Not only was this the lowest CPM secured across all other platforms where the campaign was promoted, it was also 50% lower than TikTok's CPM benchmark. The results proved to LEDVANCE that there is a demand for this product amongst younger audiences, and that taking a risk on an unfamiliar platform can result in a holiday miracle for the brand. ​