Magnit
Brand evolution meets the evolution of work
Magnit, formally PRO Unlimited, is a global leader and pioneer in contingent workforce management. Leveraging its industry-leading Integrated Workforce Management (IWM) platform supported by 30+ years of innovation, modern software, proven expertise, and world-class data and intelligence, Magnit helps global enterprises manage hundreds of thousands of workers — transforming talent supply chains with a commitment to diversity, equity and inclusion (DE&I) and vendor neutrality.

To launch its new name and brand identify, Magnit tapped Matter to bring the new brand to life. Through a creative campaign that spanned across multiple touch points, Matter was to ensure a successful branding transition while staying true to their new identity and The Evolution of Work™ narrative.
~40M
Impressions (in 6 weeks)
300%
Increase in site visits YoY
99%
Top of page share of voice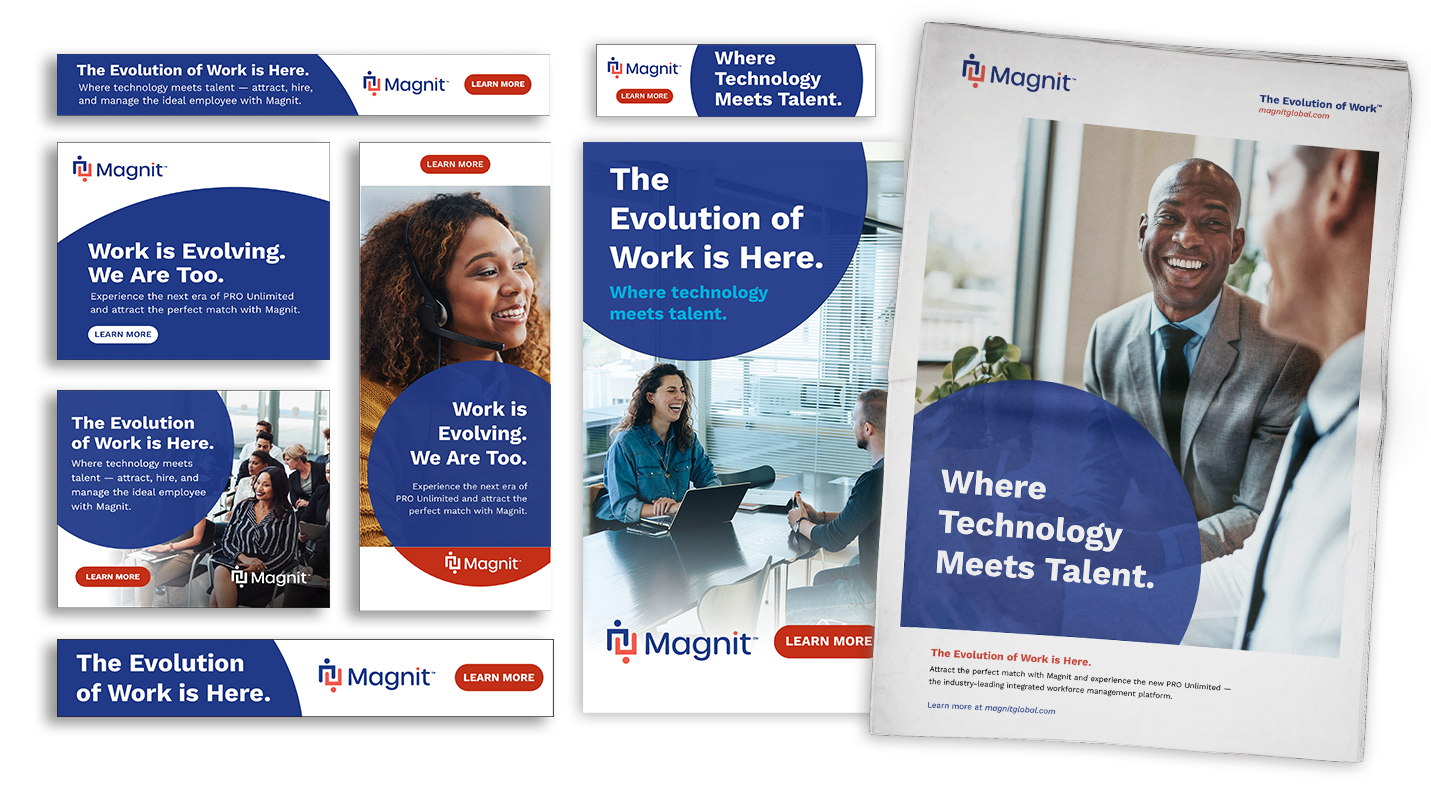 Time Square New York NASDAQ
---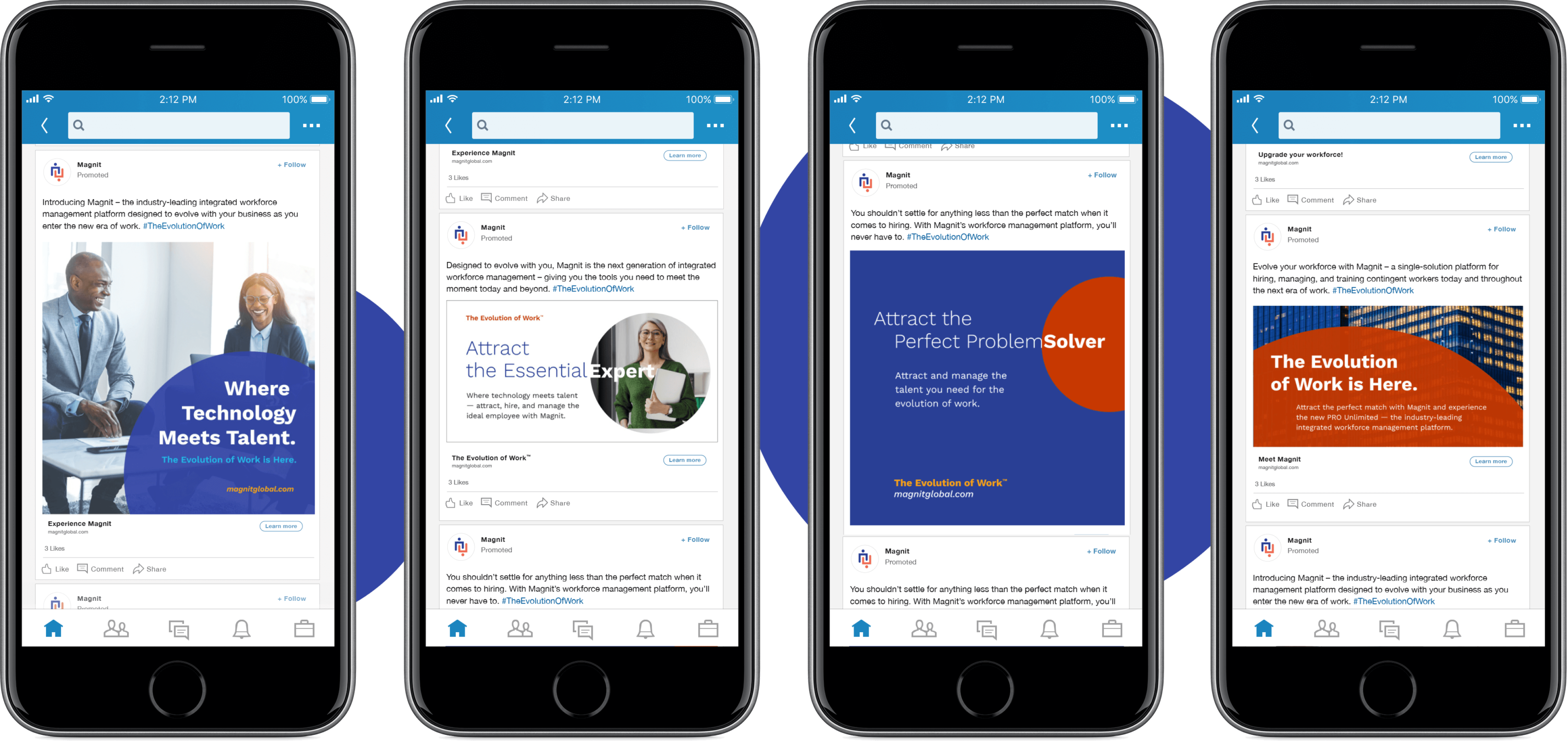 new name, new identity, new story to tell
Matter delivered an integrated strategy, activated across multiple high impact digital channels to maximize impact at launch such as: targeted display, out of home, SEM, paid social, CTV, audio, radio and direct partnerships with industry publications.

From there, our creative team produced three concepts that embodied the idea of Magnit's new branding and tagline, "The Evolution of Work," choosing a concept with bold use of colors, shape, and copy that focused on Magnit's evolution from a professional services company into an industry-leading integrated workforce management platform. This concept was a touchpoint for several assets across social, display, programmatic, and out of home, including the Times Square NASDAQ billboard, WSJ CoverWrap, Forbes display ads, San Francisco BART digital animated billboards and various trade publication placements.

The proof is in the data
Within the first six weeks in market, Magnit's rebrand tactics drove over 19M impressions. Programmatic advertising and display alone drove over 12M impressions, clearly indicating we were reaching the target audience where and when they consume content. We also saw 60K site visits in those six weeks – a 300% increase from Magnit's overall site traffic the year prior. From our search team, Magnit now has the 99% Top of Page Share of Voice on Google, with an ad in a top search position during every relevant search.

After a successful six-week launch, Matter is weaving demand generation tactics alongside brand awareness tactics to develop a full funnel approach for Magnit – driving success for Magnit today and into the future.