Roche Bros
GROWING ITS AUDIENCE TO FEED MORE FAMILIES​
Roche Bros. is a Massachusetts-based grocery chain serving high-quality goods to local communities. With the debut of its hydroponic garden at the flagship store in Marshfield, MA, the chain was seeking to highlight its fresh, locally sourced produce while targeting a younger, family-oriented demographic. Roche Bros. worked with Matter to develop a digital campaign designed to attract this discerning audience that felt organic, welcoming and modern. ​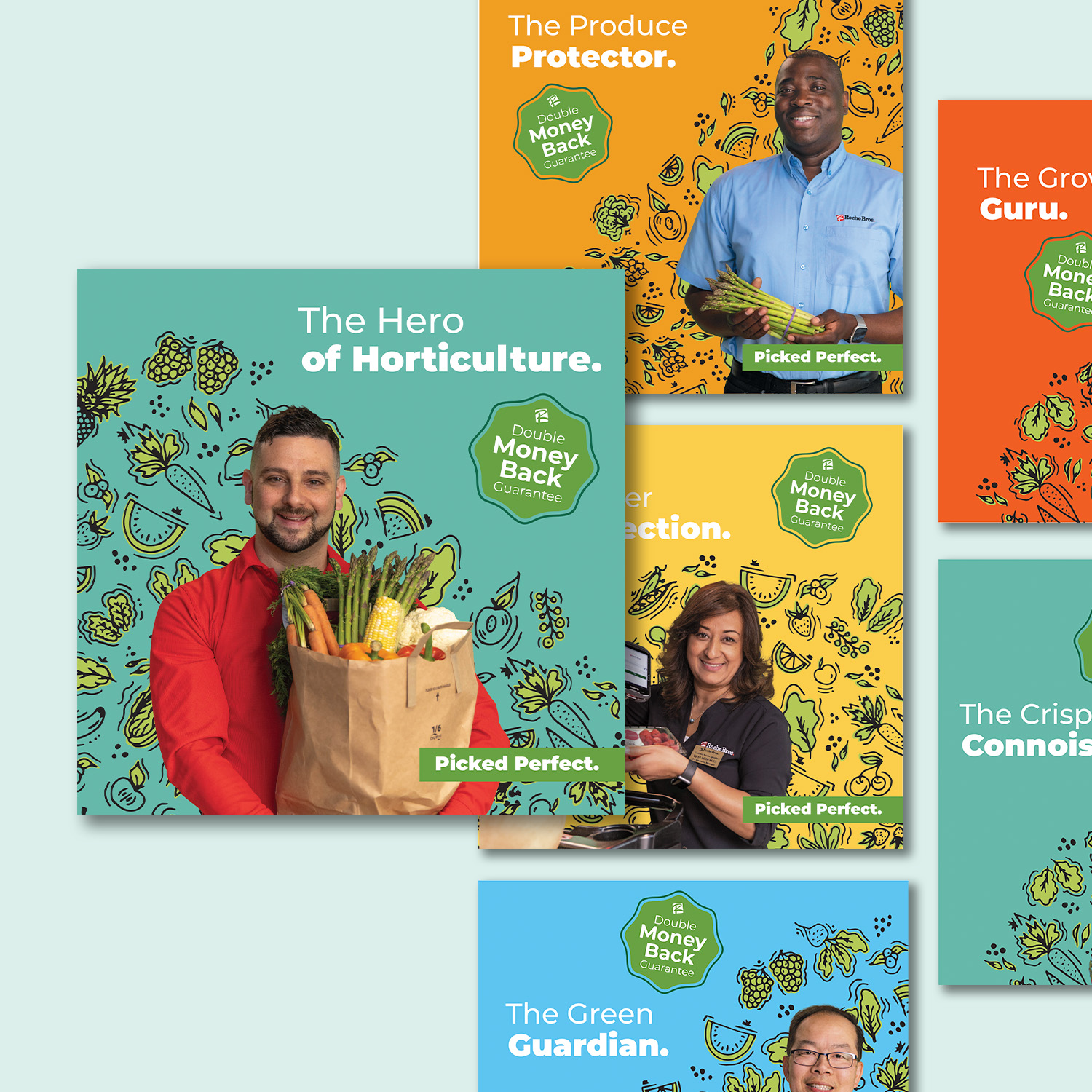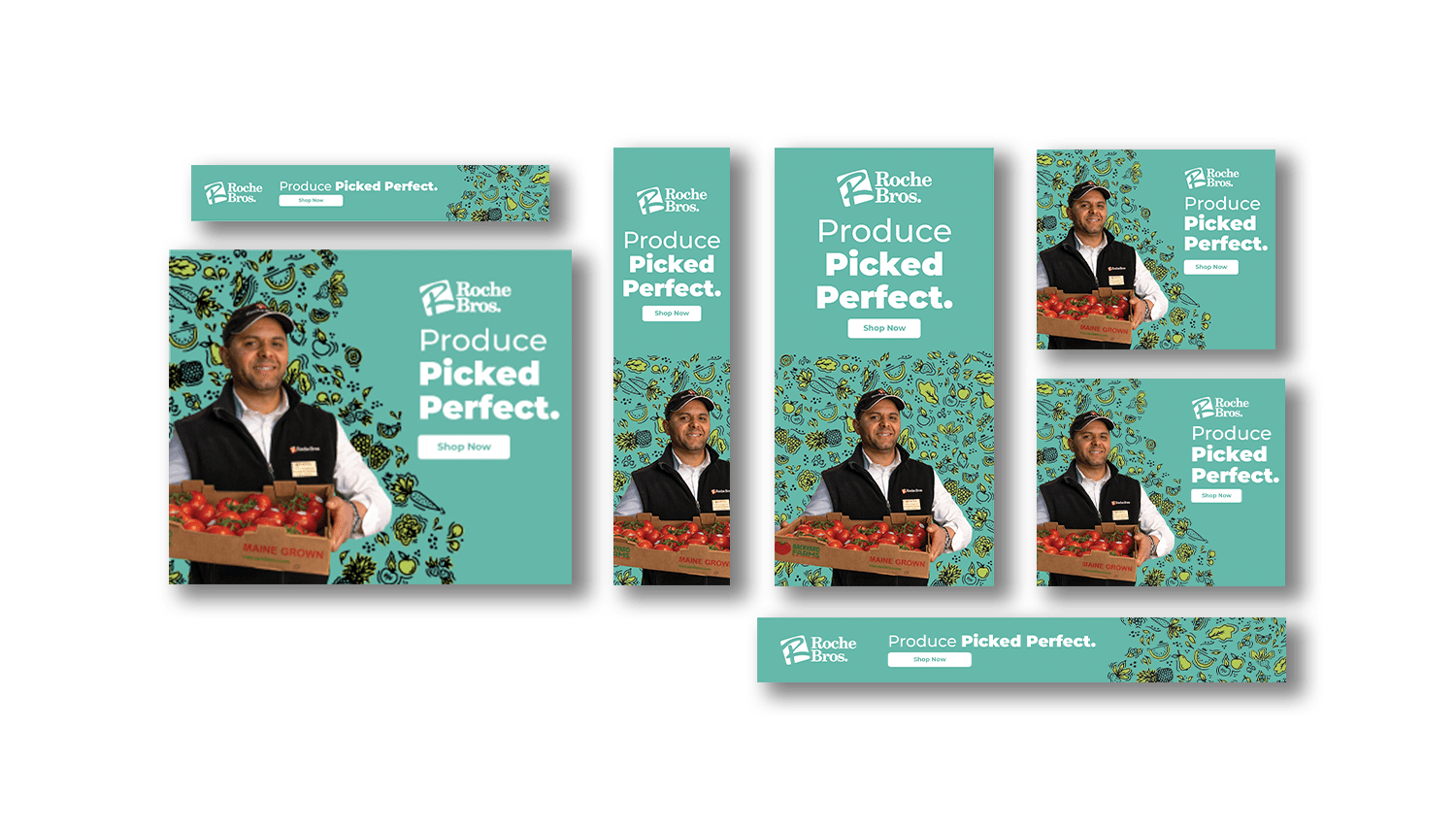 PRODUCING CREATIVE THAT AUDIENCES EAT UP​
As the grocery industry is crowded with competitors, Roche Bros. distinguishes itself by growing produce at an on-site hydroponic farm and buying from local vendors. The company prioritizes "perfectly picked" produce, and its employees play a critical role in developing that culture of quality.​

Matter's strategy was to create people-focused imagery with superlative language that highlights the importance of each role – from the farm to the produce department to online pick up – to form a deeper personal connection with customers. ​