Veritas
HELPING BUSINESSES GET AHEAD IN A DYNAMIC MARKETPLACE
Veritas Technologies is a leader in multi-cloud data management with over 80,000 customers – including 87% of the Fortune Global 500 – relying on the company to reign in IT complexity and simplify data management. For our second annual research program with Veritas, the Matter team focused on identifying and quantifying the business "lags" IT leaders need to address – including compliance, resiliency, budgetary and skills lags – to inform their COVID-led digital transformation initiatives.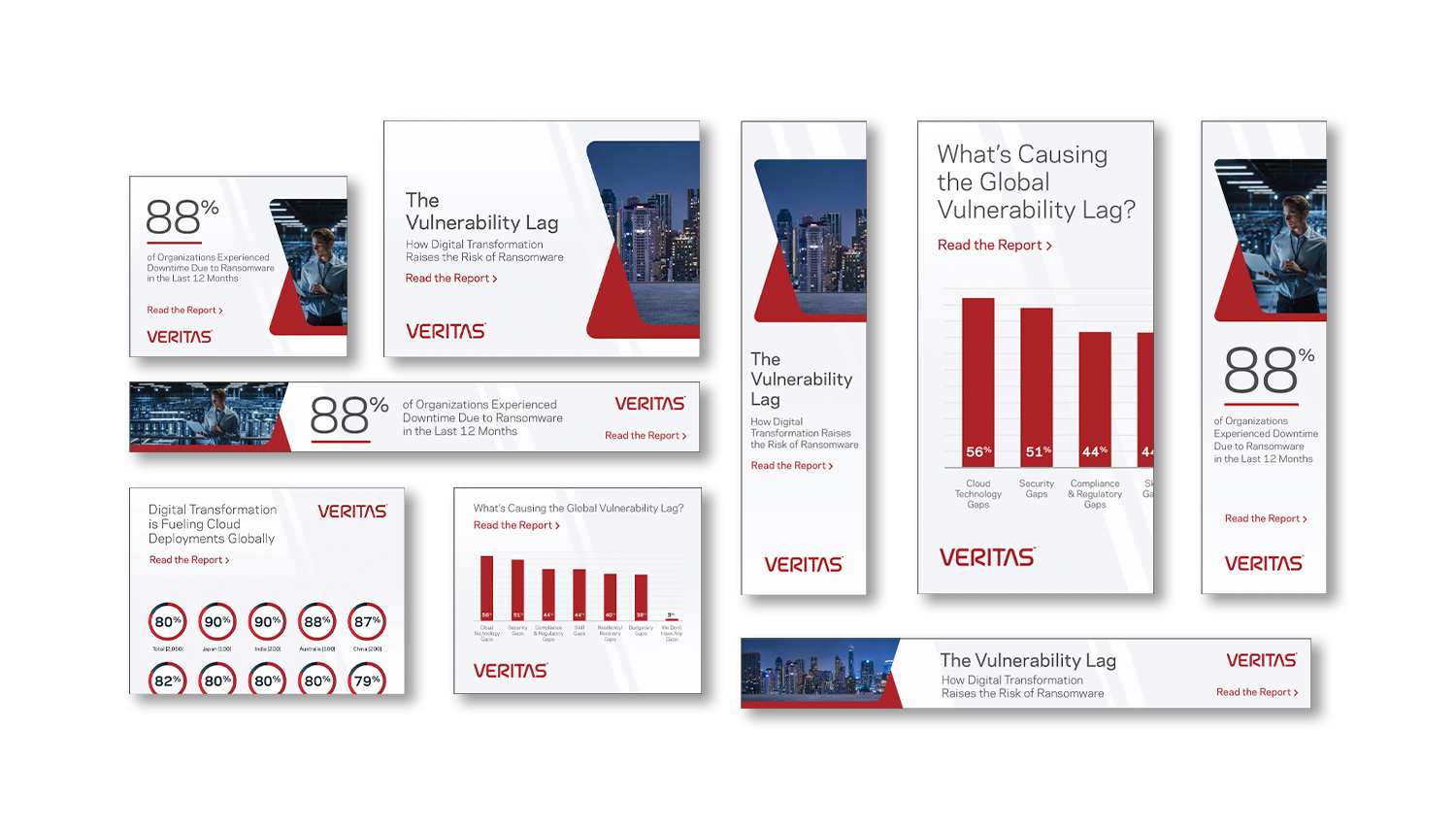 2,050
Senior IT Professionals Surveyed
13
Number of Unique Reports Created​
Bringing our findings to a global audience
After gathering insights from 2,050 senior IT professionals across 19 countries, Matter collaborated with key Veritas Marketing and PR leaders across the Americas, EMEA and APAC to identify the most impactful and newsworthy results to inform the global report. The global report was then leveraged to generate three industry-specific and nine country-specific reports (translated for seven different languages). To further leverage the survey data, the team developed assets for paid, earned, and owned channels — including infographics, blogs, social assets and banner ads.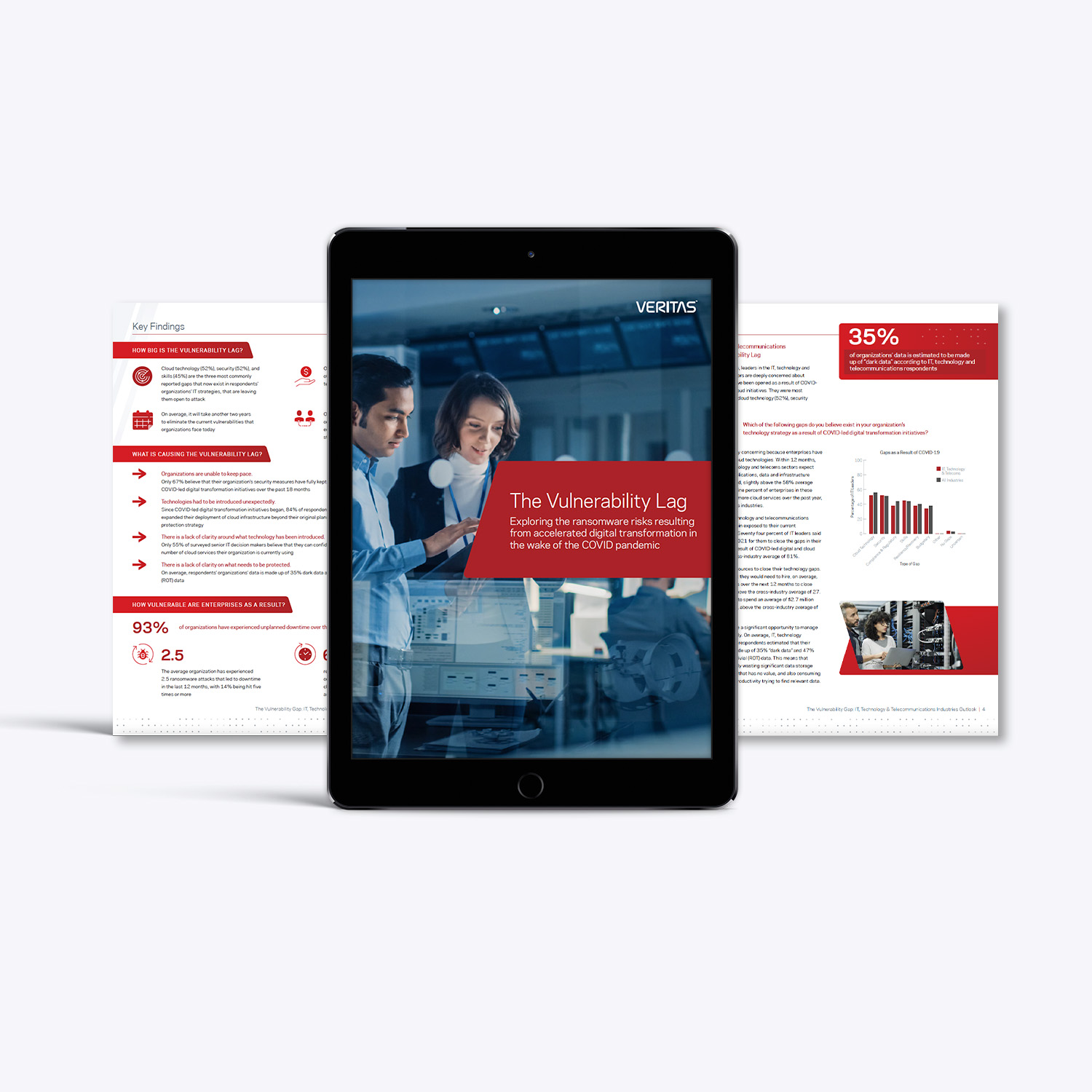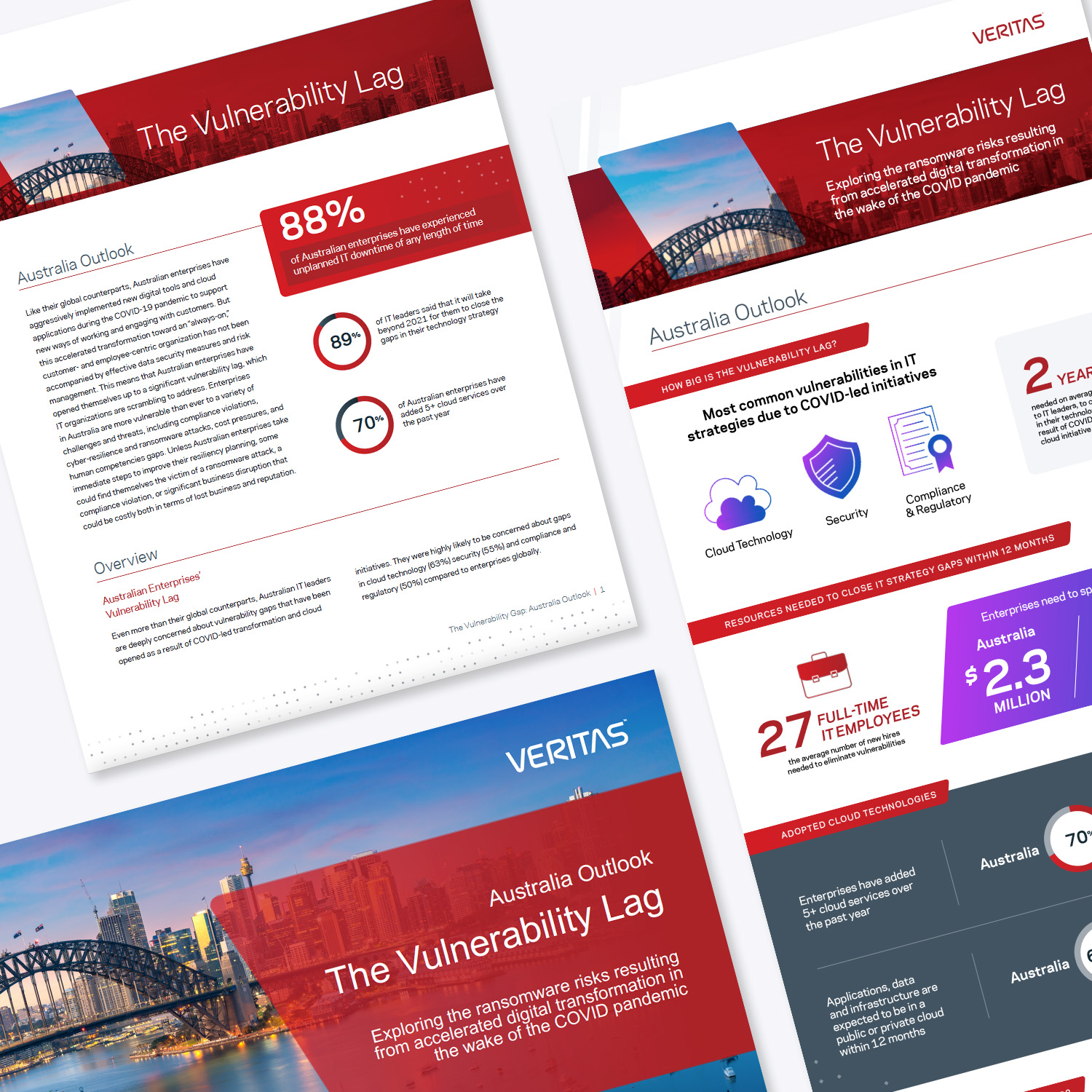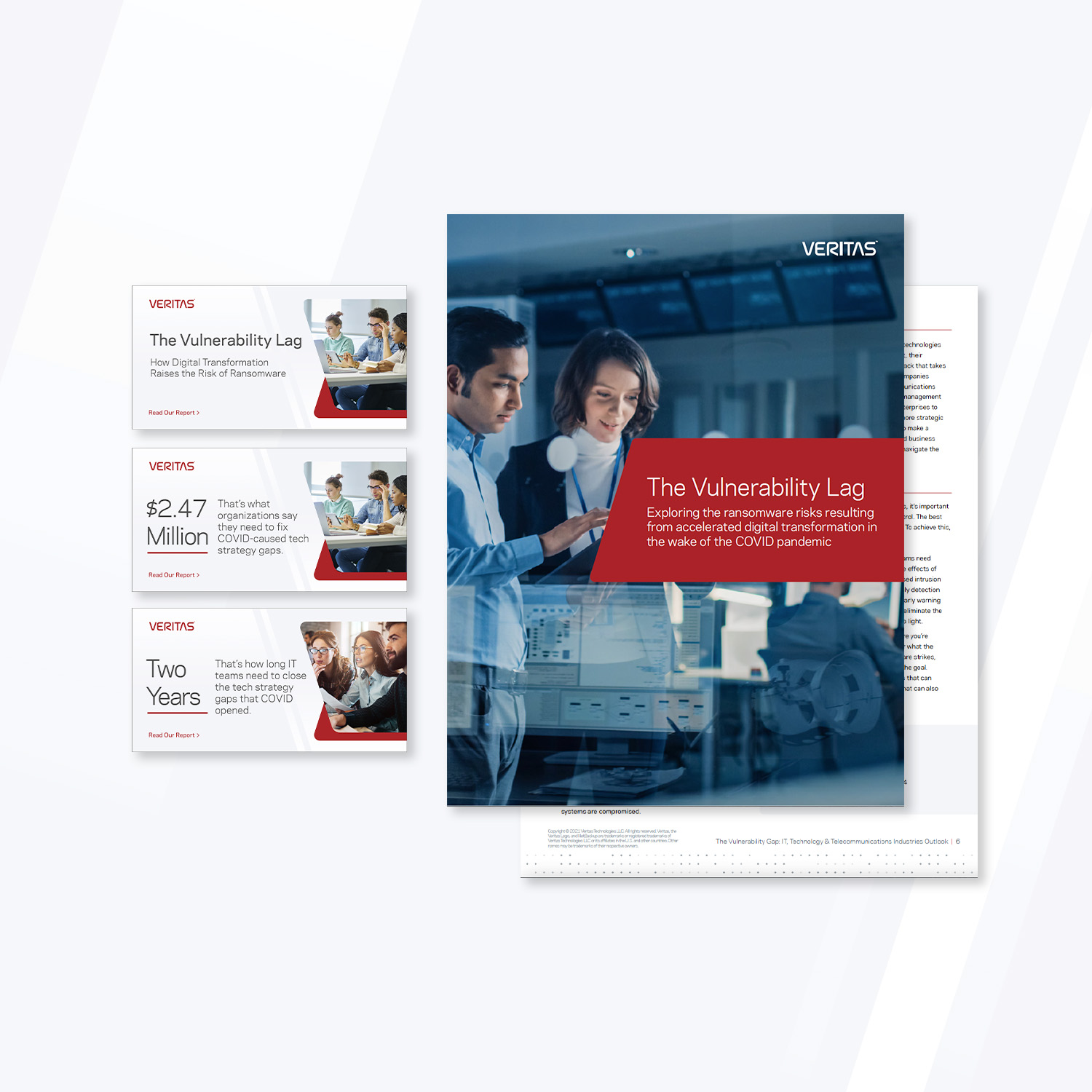 SOLIDIFYING its position as a leader in the space
Veritas continued to solidify its position as a thought leader in the ransomware and resiliency space and continues to grow its share of voice, impressions and engagement across channels. The project was so successful, Veritas signed on with Matter to continue this research program a third year in 2022.