Zach Field Drums & Music
Setting the Tempo for a Total Rebrand
For over 20 years, Zach Fields Drums & Music (ZDFM) has been the North Shore's leading music school, training and mentoring aspiring musicians of all ages. But as it looked to open a second location, it wanted a bold new brand to go along with its intrepid vision. So, it asked Matter to help reinvigorate its identity and create a slew of web, print, digital and video collateral to promote the groundbreaking.
Logo
---

Color Palette
---

Typography
---
Iconography
---
Bringing the Ensemble Together
Originally named "Zach Fields Drum Studio" and "The Music Suite," Matter created a new name that better represented the school's heritage and holistic instrument offerings: Zach Fields Drums & Music. With a new name secured, the team got to work designing a new logo, brand guidelines and an intuitive website. And to build momentum and excitement ahead of the debut, Matter created two videos while the creative team crafted a range of promotional materials for digital and print.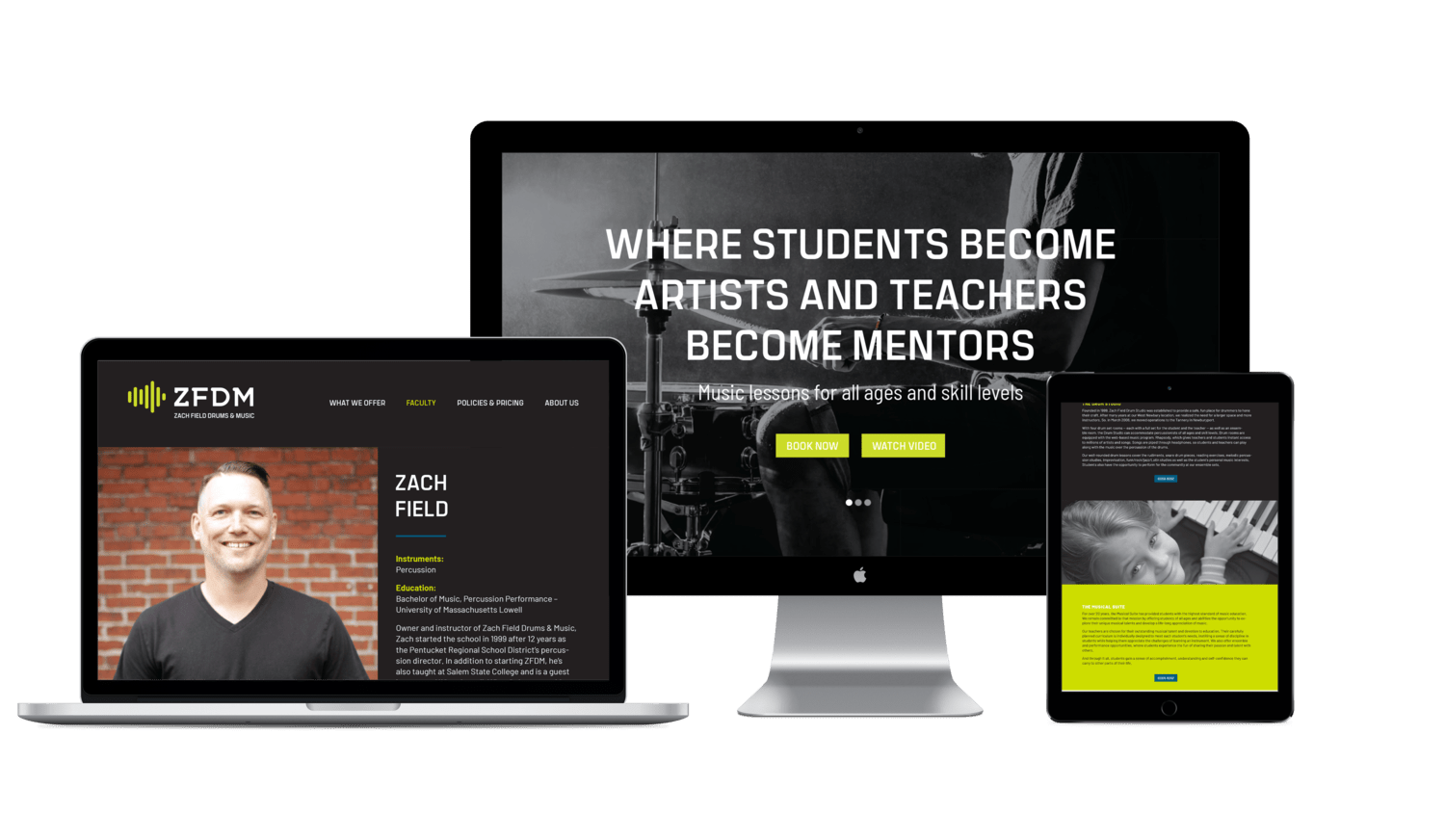 A Refreshed Brand, Taking Center Stage
Through Matter's integrated efforts, we were able to successfully launch the rebranded Zach Fields Drums & Music, supporting its efforts to expand its footprint and provide better access to students across the region. With sleek new branding and an improved website, ZFDM has seen enrollment and revenue go up 20% YOY — a huge boost for a local business. And through this boon, ZFDM was able to hire six new music teachers, helping it provide even better, more comprehensive offerings for its students.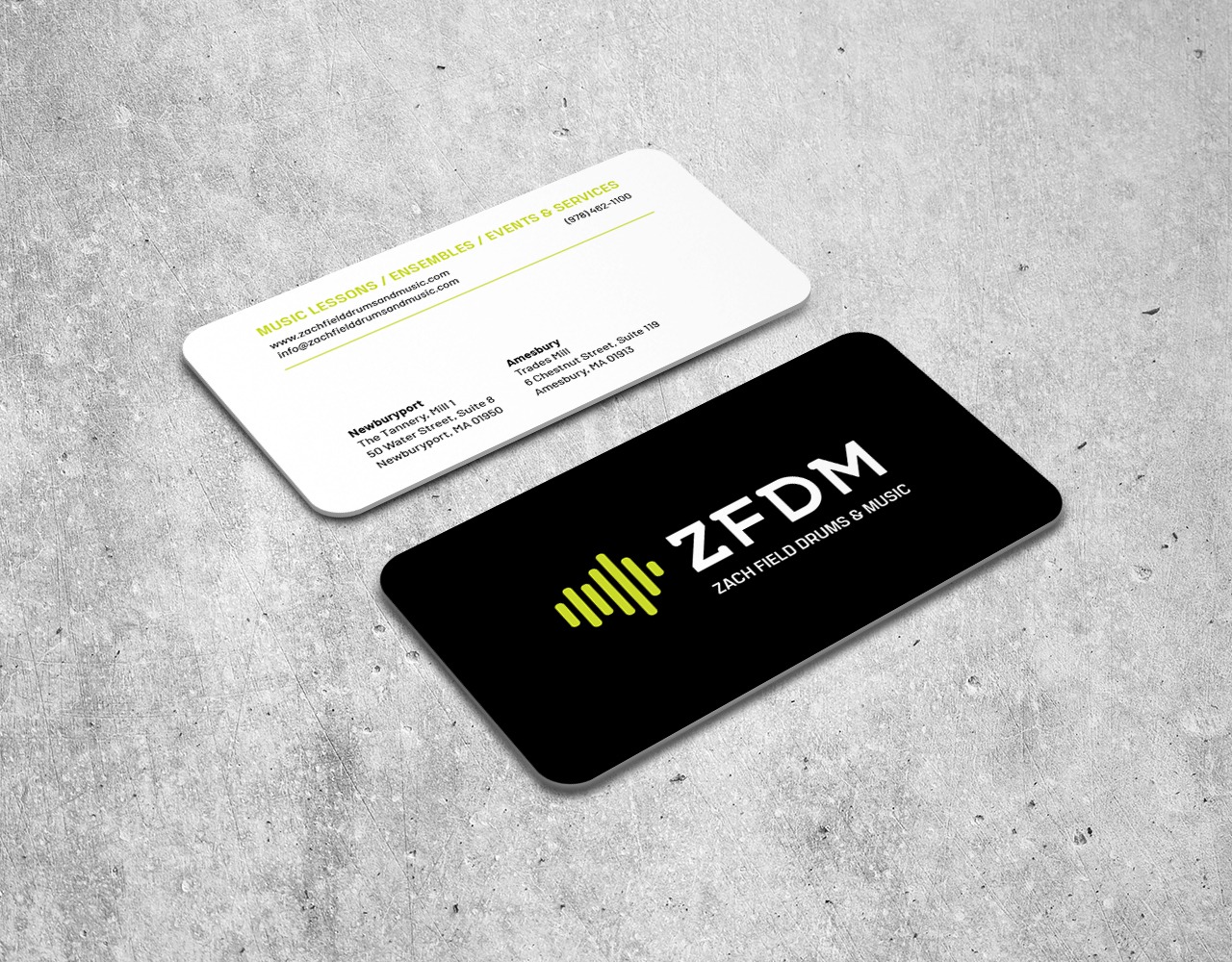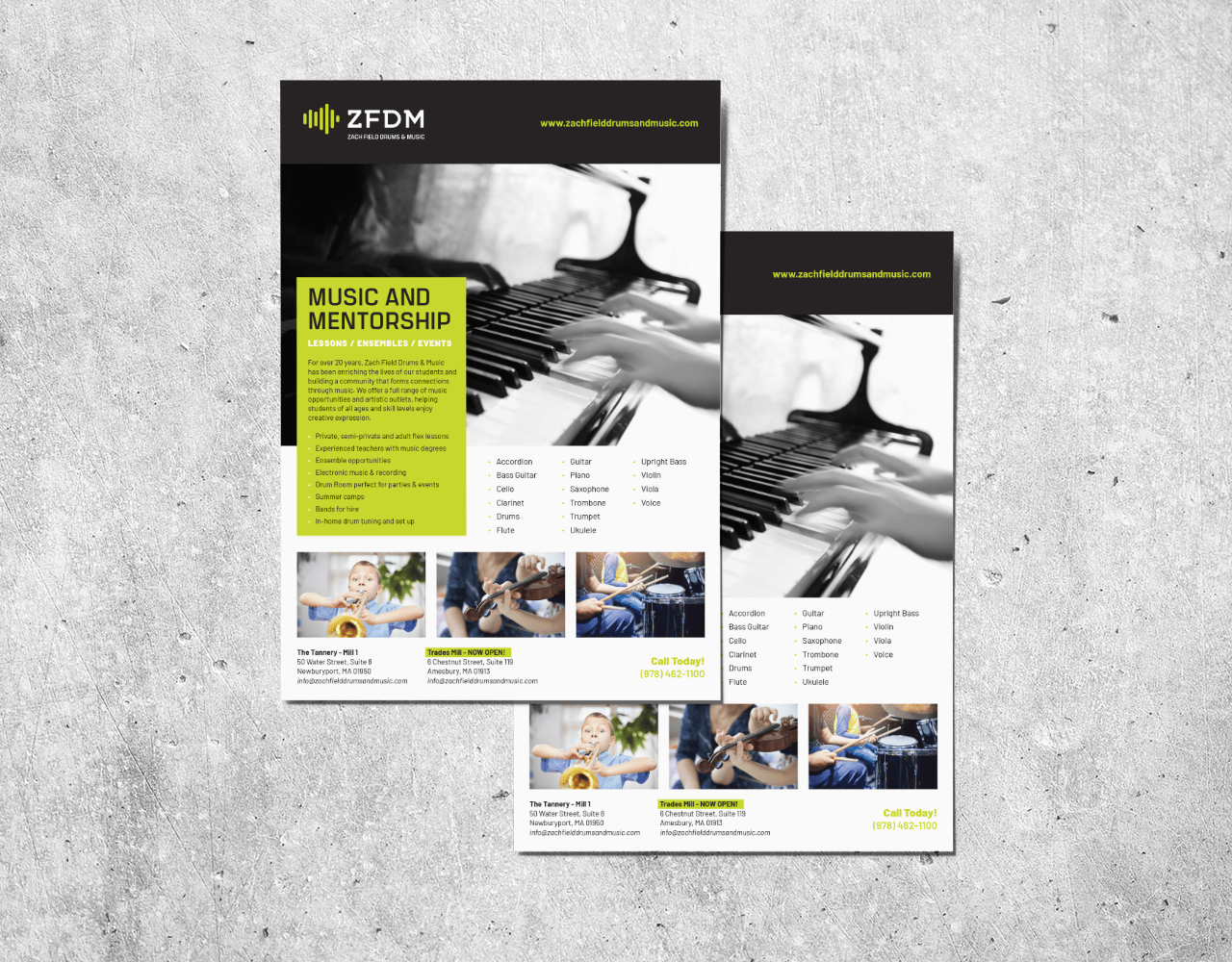 To sum up our experience with Matter in one word: exceptional! Every interaction we had with the Matter team left us even more excited about our project. They made sure our voices were heard in all creative choices but helped guide us in a direction that would have the most successful outcomes. Their passion, creativity and professionalism is top notch.
– Zach Fields, Owner & Instructor