Welcome to the Matter Social Second — keeping you current about what's trending in social media. From TikTok's labels for AI-generated content to new YouTube creator tools, we're sharing the most important and impactful social stories from September.
Click each headline to see the full story.
The impact of AI on social platforms continues as they work to implement AI functionalities and address issues caused by AI. TikTok officially launched labels for videos with AI-generated content in an effort to be more transparent. TikTok will now require users who've used AI-generated content to flag it or risk having their content removed. 
While TikTok is the first platform to implement a specific tag for AI-generated content, Instagram is also developing its own AI content tags as is YouTube.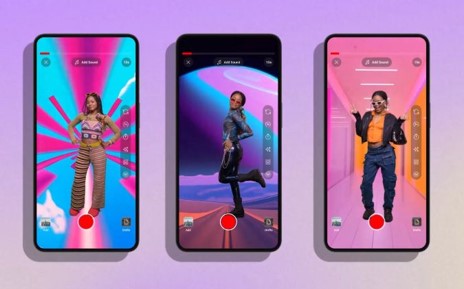 At the "Made On" showcase event, YouTube highlighted its latest selection of creative tools and features. Some of the new tools include the 'Dream Screen', a generative AI feature that will allow creators to add AI-generated images and video backgrounds to their YouTube Shorts. YouTube also announced 'YouTube Create', a free editing and creation app and a new AI idea generator to spark more creativity among creators.
While these new tools are useful, there is a risk that utilizing these tools could limit originality, as they can only suggest content ideas similar to what already exists. YouTube is continuing to develop generative AI features for creators, and we can expect more changes as they lean further into YouTube Shorts and AI.
Meta has announced an expansion to its verification program, introducing a new package specifically for businesses. Unveiled at the Conversations conference in Mumbai, the Meta Verified for Business package allows brands to purchase a verified checkmark for added authority on their accounts. Some critics argue this monetization diminishes the value of the verification symbol, a critique similar to another product named "X Premium." The current verification cost for individual creators and businesses is far cheaper than X's $US1,000 monthly fee for its Verification for Organizations.
Benefits of being verified for brands include impersonation protection, added account support, and improved discovery. This option will be "coming soon" with no exact launch date mentioned by Meta.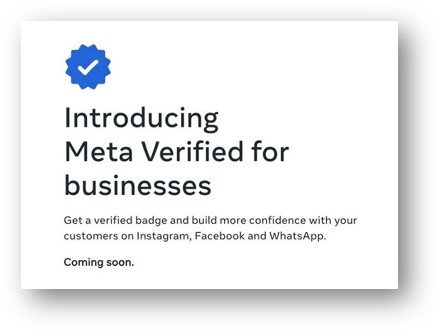 In a recent interview, Elon Musk stated the possibility that X will start charging all users to access the platform. The concern at hand is that 80% of X users consume content in their timelines instead of creating their own, so creating a paywall runs a major risk and may be the final straw many users. In the past, Musk has said that "paid account social media will be the only social media that matters", and "it is inevitable that all social platforms move to subscription offerings".  While this change doesn't come as a surprise given the uptick in paid features across many social platforms, it is an interesting strategy for X to take following the buzz-worthy rebrand. Are we approaching the end of the X/Twitter era? Good thing we've got Threads!