Welcome to the Matter Social Second — keeping you current about what's trending in social media. From Threads post edits to TikTok's new partnership with Disney, we're sharing the most important and impactful social stories from October.
Click each headline to see the full story.
Threads made a lot of noise with its launch this past summer but experienced a rapid decline in usage as buzz wore off. However, Meta is continuing to actively improve the platform and develop new functionality to keep users engaged.
Threads is now rolling out an edit button, which will enable you to edit your post for up to five minutes after publishing. This feature is free on Threads while the same function on Twitter/X is only available to premium subscribers who pay $8 per month. It's a long overdue feature to help with typos and misuse of words that should be advantageous to both individual users and brands.
Threads is also rolling out "Voice Threads" which will appear as a soundwave looking attachment within a Thread. This is an important addition and reduces barriers for people to use and consume content on the platform.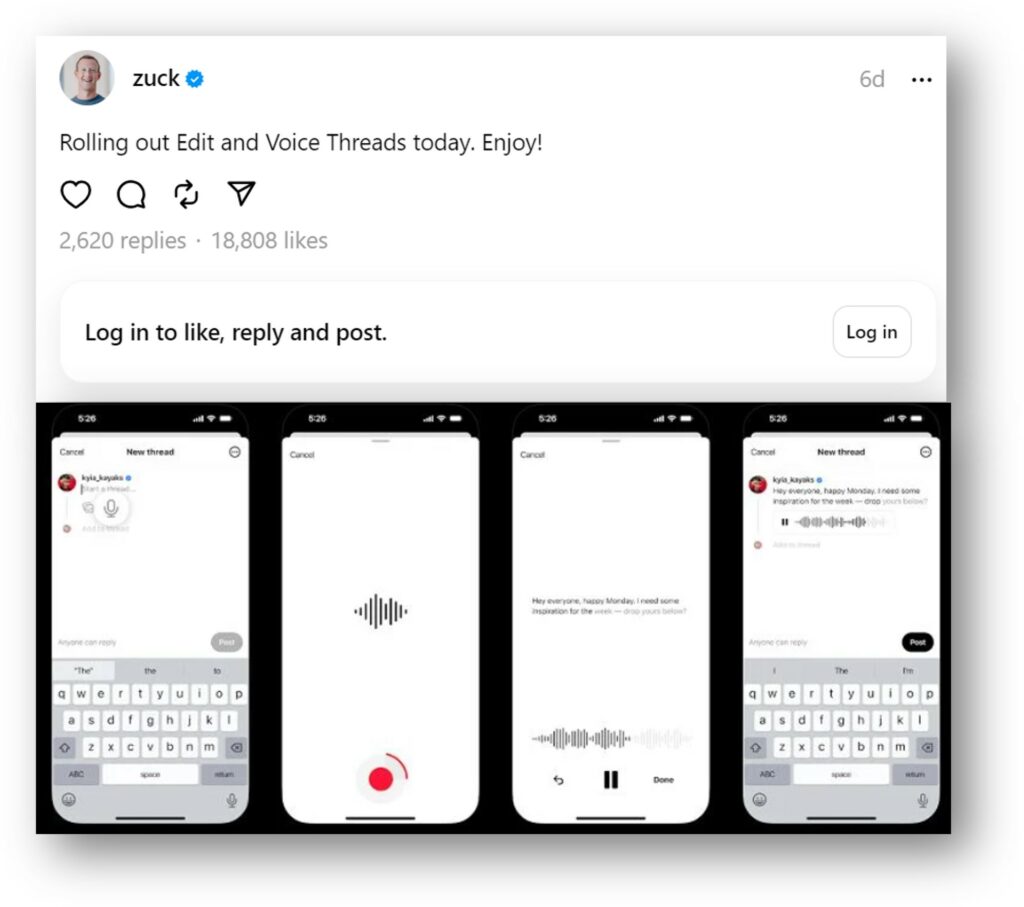 Disney is teaming up with TikTok for a limited, unique activation allowing Disney fans to engage with the brand on the app. Users can create videos featuring Disney effects and music, play Disney trivia, trade and collect digital character cards within the app, and watch video clips across Disney's brands including ESPN and National Geographic.
TikTok and Disney are aiming to generate more engaging user experiences, with Disney able to showcase its content and TikTok focusing on bringing Disney fans in to interact and create with their app. The partnership launched on October 16th and Disney fans and TikTok users alike are thrilled to take part in this first-of-its-kind content hub.
X is testing charging new users in the Philippines and New Zealand a fee of $1 a year to access app features like tweeting, replying and quoting. In a statement released by X's support account, this test was developed to further efforts to reduce spam, bots and manipulation of their platform. This $1 annual fee is for new users only of the platform and will not apply to existing users. It has not been confirmed if this program will extend to other countries. Twitter/X has always struggled to grow its daily active users, and it will be interesting to watch how this fee impacts the number of new users they gain in these markets and whether they decide to roll it out more broadly.