Vidyard, a video platform that helps businesses host, manage and analyze their video content, just released their 2017 Video in Business Benchmarking report. These findings are based on "first-party data collected from the Vidyard video platform from more than 500 businesses and over 600 million video streams within the last twelve months." For those decision makers and digital marketers looking to move the needle with video in 2017, here are three key takeaways: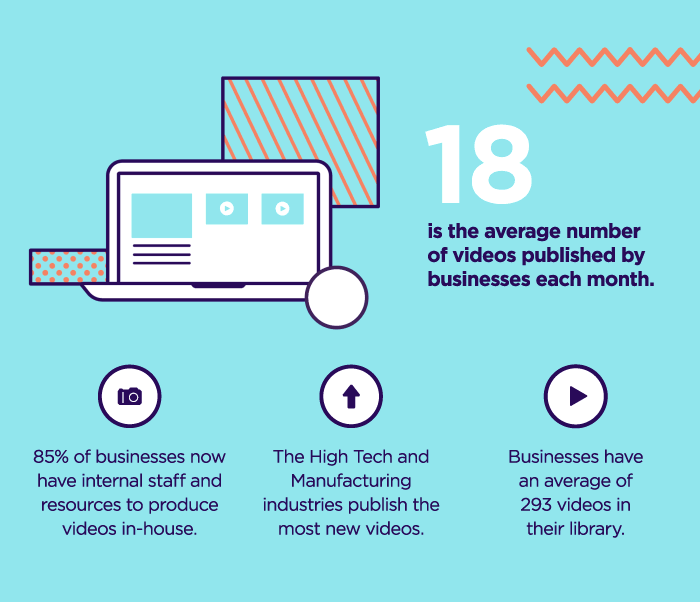 1. VIDEO QUANTITY
On average, businesses on Vidyard have just shy of 300 videos in their library
The average number of videos published by businesses each month is 18
The most common videos produced are Explainers, Product Demos, How-Tos, and Testimonials.
For most businesses, 300 videos (or even 18) may seem like a lot. However, not every video is the professionally produced and polished video meant for the masses. Some are employee produced, some are webinars, some are short with a specific call-to-action for social. But the main takeaway is that businesses need to become well-versed in producing and publishing all types of video in 2017.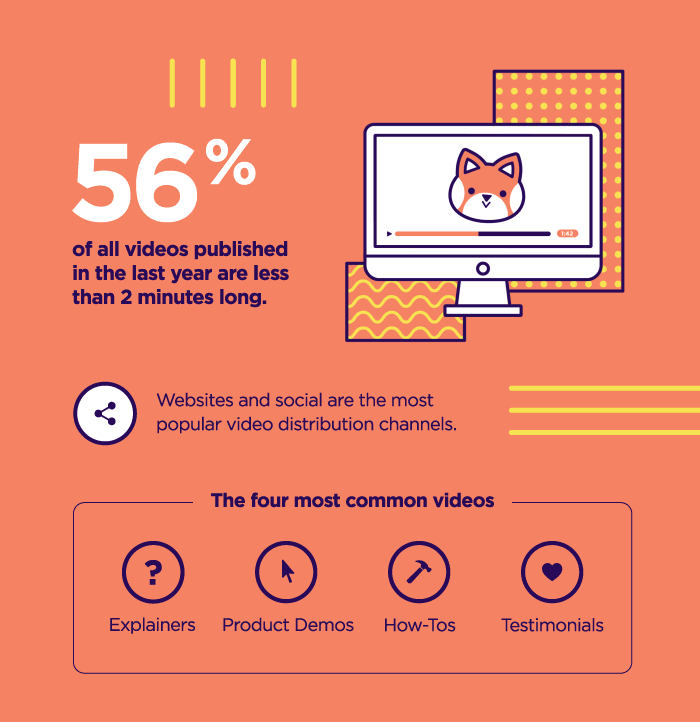 Fill out the form below to schedule a free strategy call with our team.