You have a client production locked-in, with actors, gear and your team ready to go. Many times, a production can already be an ever-changing game of tetris, and adding any more tasks to the table or cooks to the kitchen can make-or-break an otherwise smooth day. How could you possible try to squeeze another layer onto an already super booked production day?
With a little organization, you could utilize what is already happening on set and capture some content gold to promote different areas of your business. Here are three tips to help you succeed:
#1: The Beauty Shots (Marketing)
Let's take a recent production with client, Sea Cuisine, that was a photography-centric shoot for their new packaging and branding. In order to capture additional content we had to be efficient, so we broke everything into studio "pods." Pod #1 was in the kitchen, capturing all of the cooking/styling action. Pod #2 was our content priority, capturing the final stylized plates. And last but not least, Pod #3 was our "action" set. We had two models who interacted in different scenes working with a variety of products. Each pod had someone stylizing the food, the set for the plated dishes, and directing actors in different scenes. Ultimately, organizing things around the priority Pod #2 (beauty shots of the full plates) as well as combining pro photography and videography in each pod, we were able to get a ton of valuable mileage out of each dish.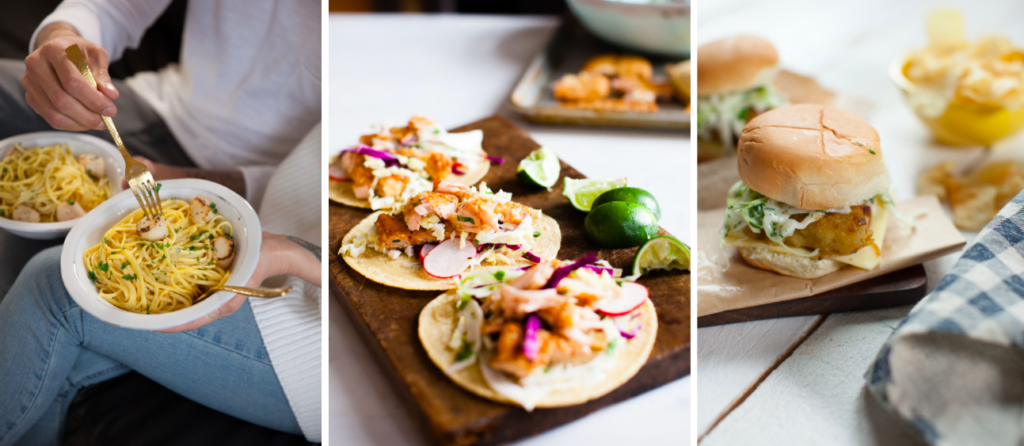 A custom reel (like a short video case study) showing off your creative process and end results.
A teaser for all the good things to come.
Blooper reels (these are always fun!)
Check out this reel we made mixing some behind the scenes and final footage from the shoot:
#3: The Social Media Shots (for Engagement)
Maybe you don't have the the additional hands or cameras to capture a lot of extra professional content, but everyone has a smartphone! Have the extra team members on set take pictures of what is going on; putting sets together, models getting hair and makeup done, putting gear and rigs together, and snap a picture of the actual production happening. This is a great way to engage with your audience via Instagram feeds that day. Who doesn't like a boomerang? Your social media followers will feel involved in the process of all the good things to come, and be excited about it!
Check these out at @seacuisinemeals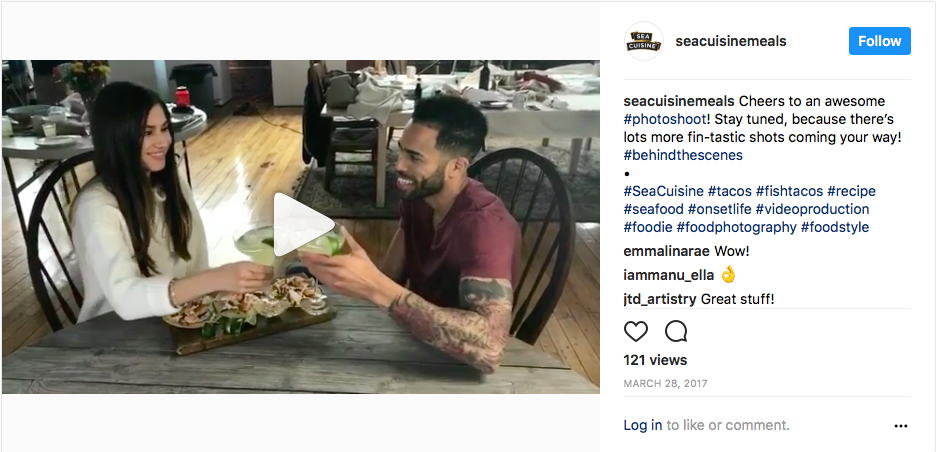 Fill out the form below to schedule a free strategy call with our team.