Boston Sight
A New Vision for a Non-profit's Web Presence + Offerings
Dedicated to saving the sight of patients suffering from ocular surface diseases and irregular corneas, BostonSight needed a revamp of its outdated, dysfunctional, decade-old website and design support of its recently launched BostonSight SCLERAL procedure. So, BostonSight asked Matter to create a new website and fresh product marketing materials to better showcase its offerings, guide visitors along the patient journey, connect patients with nearby providers and help everyone find the ocular procedures that will restore sight and change lives.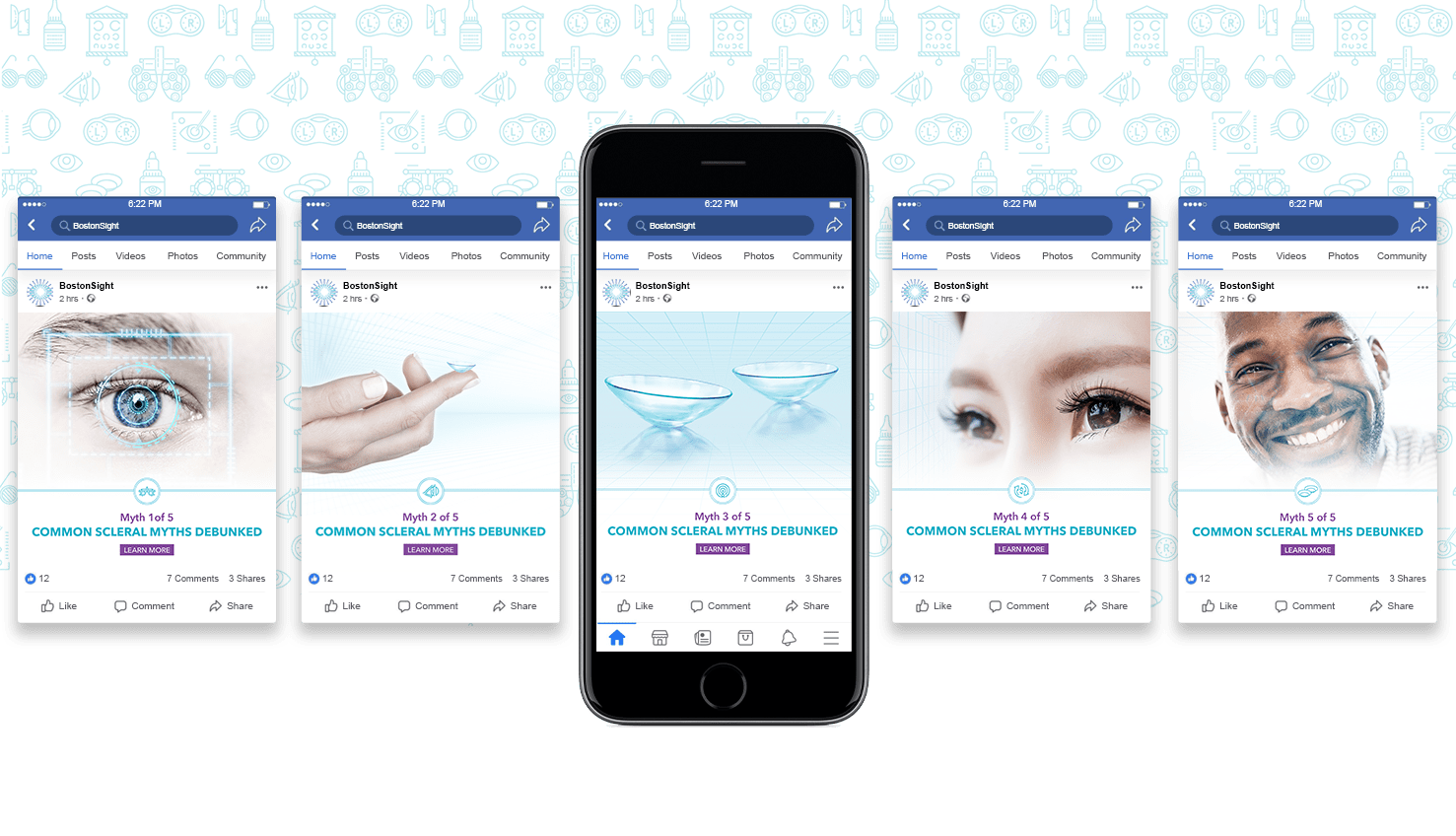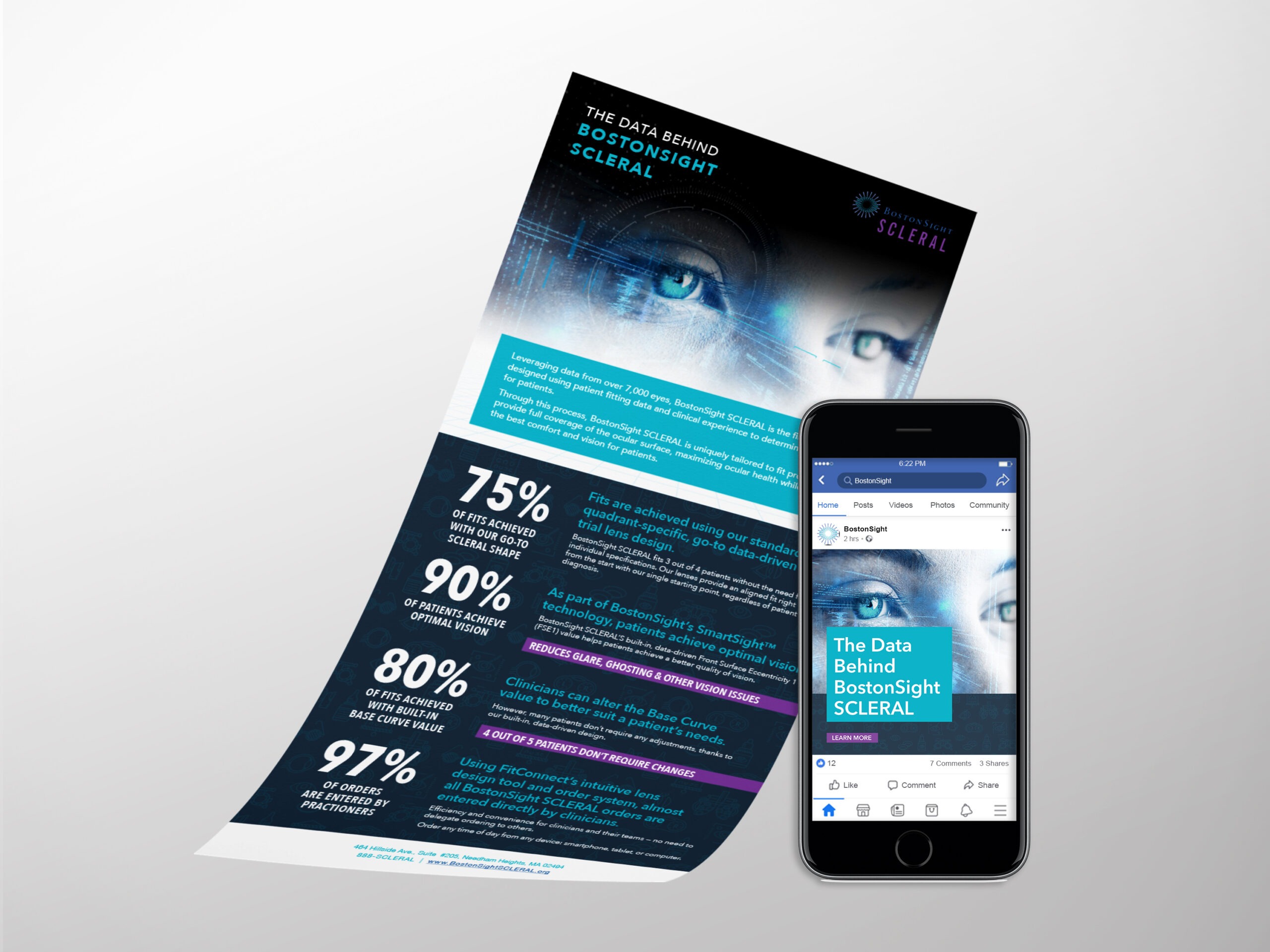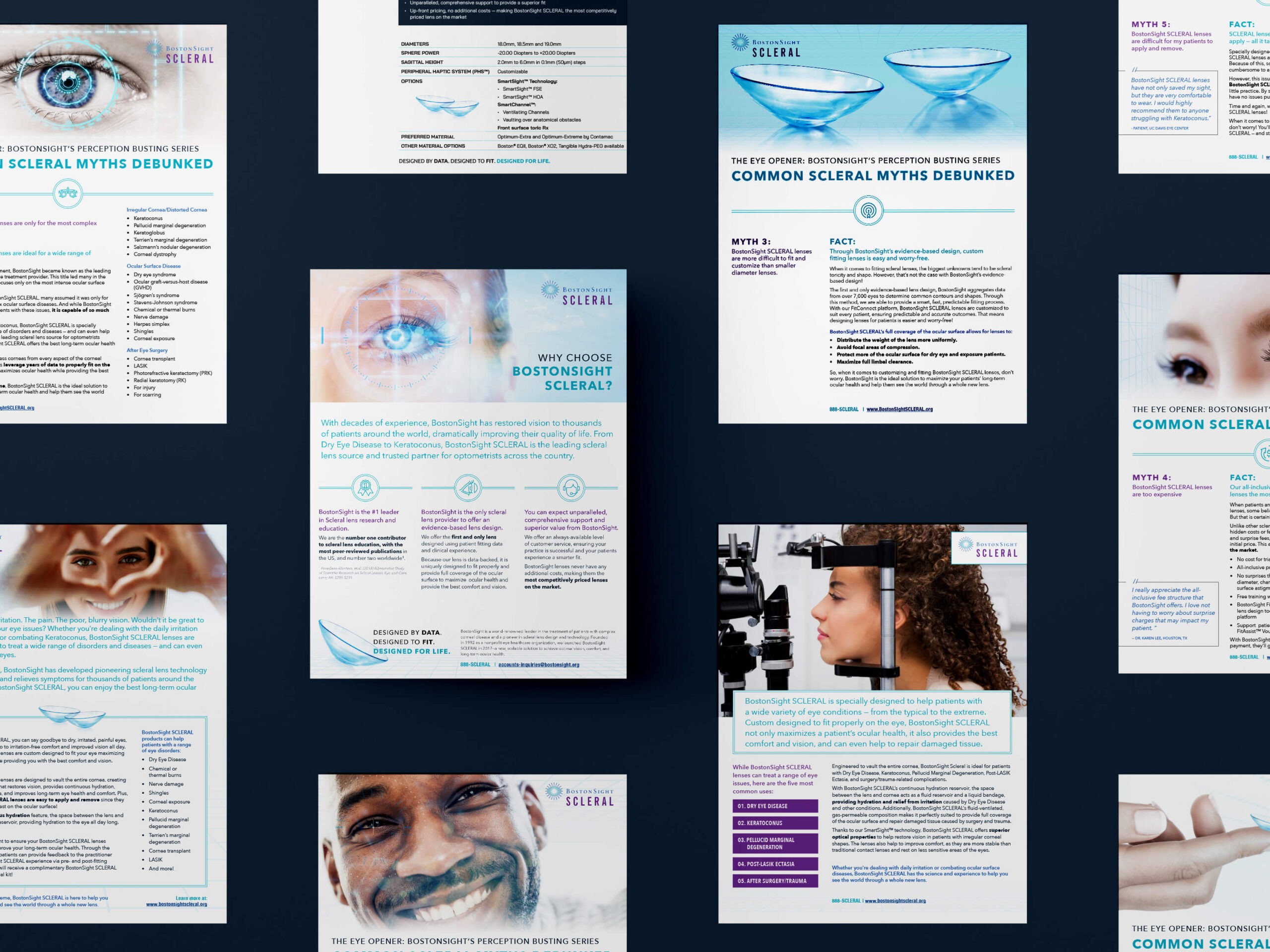 Focusing in on Refreshing BostonSight
Not only did BostonSight need the website to be completed swiftly and in a cost-efficient manner, it also needed the site to be easy for non-technical users to edit. To make the process as efficient as possible, Matter created templates that could be easily duplicated across the website — allowing the site to be completed quickly and launched in tandem with a PR hit that was expected to drive a lot of traffic to the site. Additionally, the team worked to breathe fresh life into the BostonSight SCLERAL brand, creating materials that would help providers and patients more easily understand how this procedure can help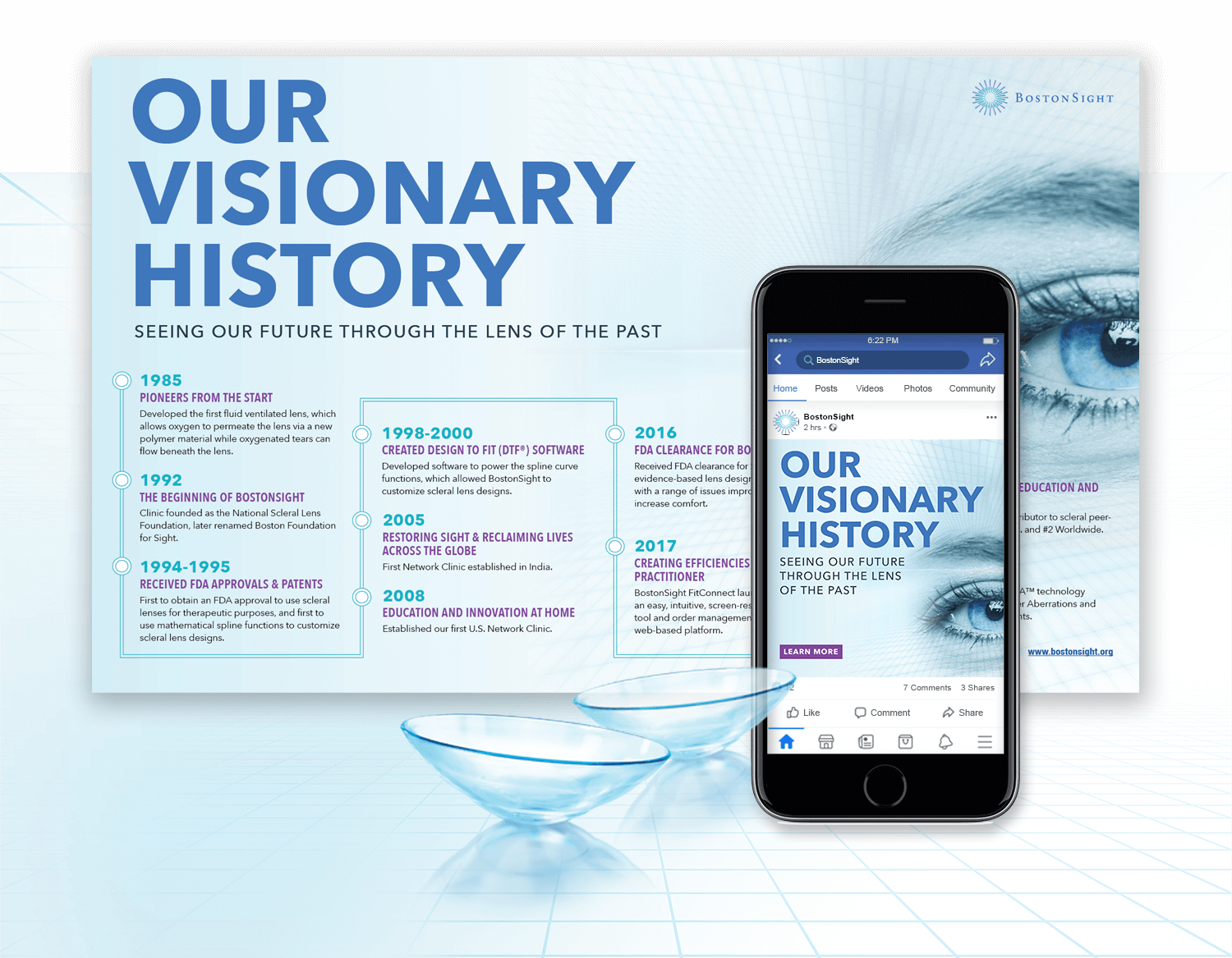 New Website + Collateral Helps BostonSight Look Ahead
In addition to creating numerous assets for the BostonSight SCLERAL line, Matter provided a clean, bright design for the website with a streamlined user experience that simplified the navigation and improved the Provider Search feature — allowing patients to find the closest PROSE provider based on their location. From integrating donation and patient payment forms to creating invaluable assets that describe the SCLERAL offering, Matter was able to help BostonSight make it easier for patients and providers to understand its offerings and get connected with the care they need.