Nerdio
Expanding reach. Elevating brand.
Nerdio, the leading Azure® automation platform for managed service providers (MSPs), had recently gone through a company rebranding, a significant shift in its business model from two flagship products to one, and announced the biggest update to the Microsoft® Windows® Virtual Desktop. Furthermore, their largest competitor was ramping up its visibility, making it crucial to increase Nerdio's exposure in the marketplace. Nerdio turned to Matter to strategically set them apart through an integrated and comprehensive public relations, social and digital program. Matter went to work to increase awareness of Nerdio's brand, product and relationship with Microsoft, while also boosting executive thought leadership and engagement. In addition, Matter championed a broader demand generation program focused on content, SEO, targeted paid advertising and an email nurture strategy to increase website traffic and generate more qualified leads.
"The key attribute of a good marketing team, and quite frankly, any team, is cohesiveness. The team must act as though they're working together towards one common mission: driving sales. Matter not only embraces this philosophy — they exceed our expectations, helping us see a considerable increase in brand awareness, and ultimately significantly accelerate new revenue over the last year."
– Joseph Landes, Chief Revenue Officer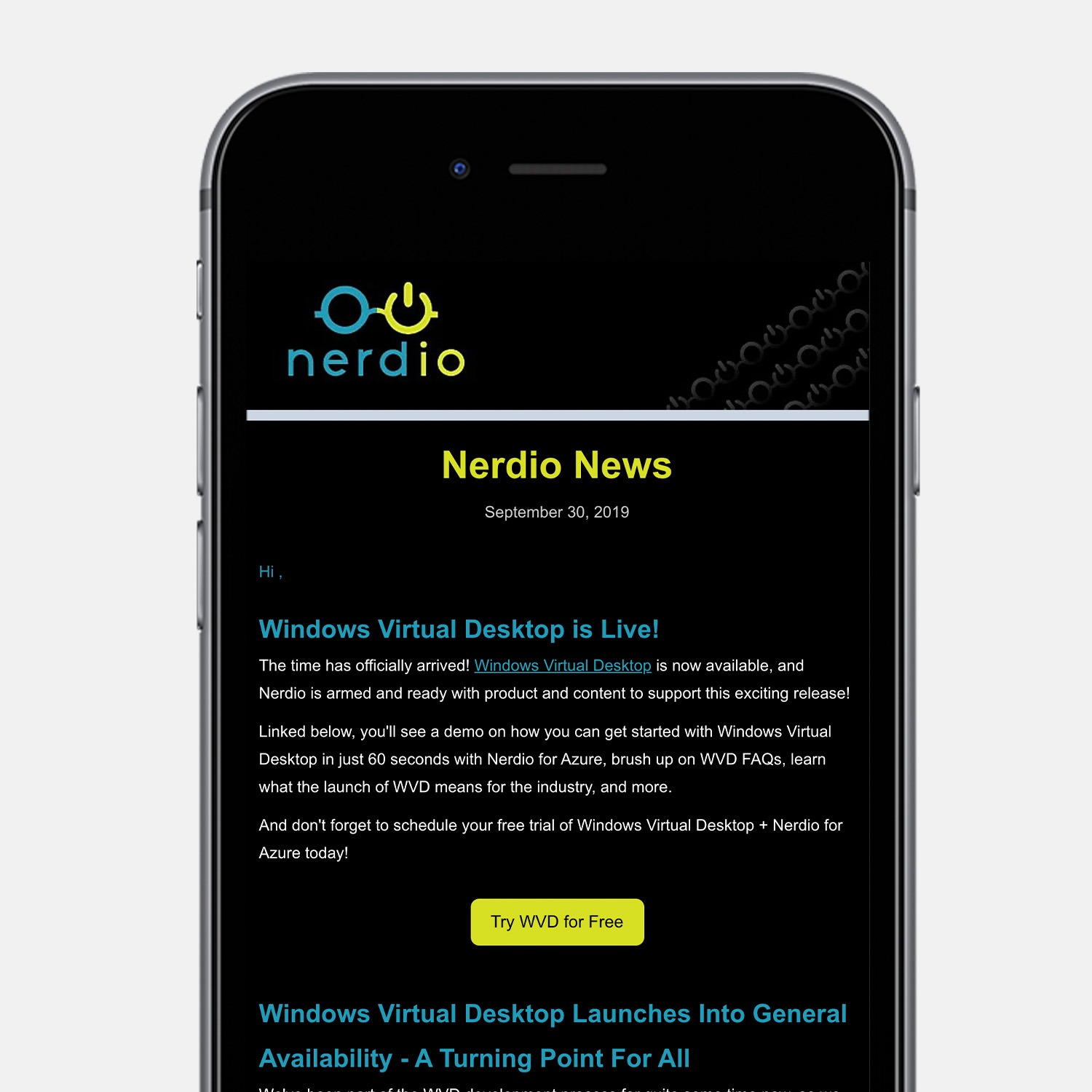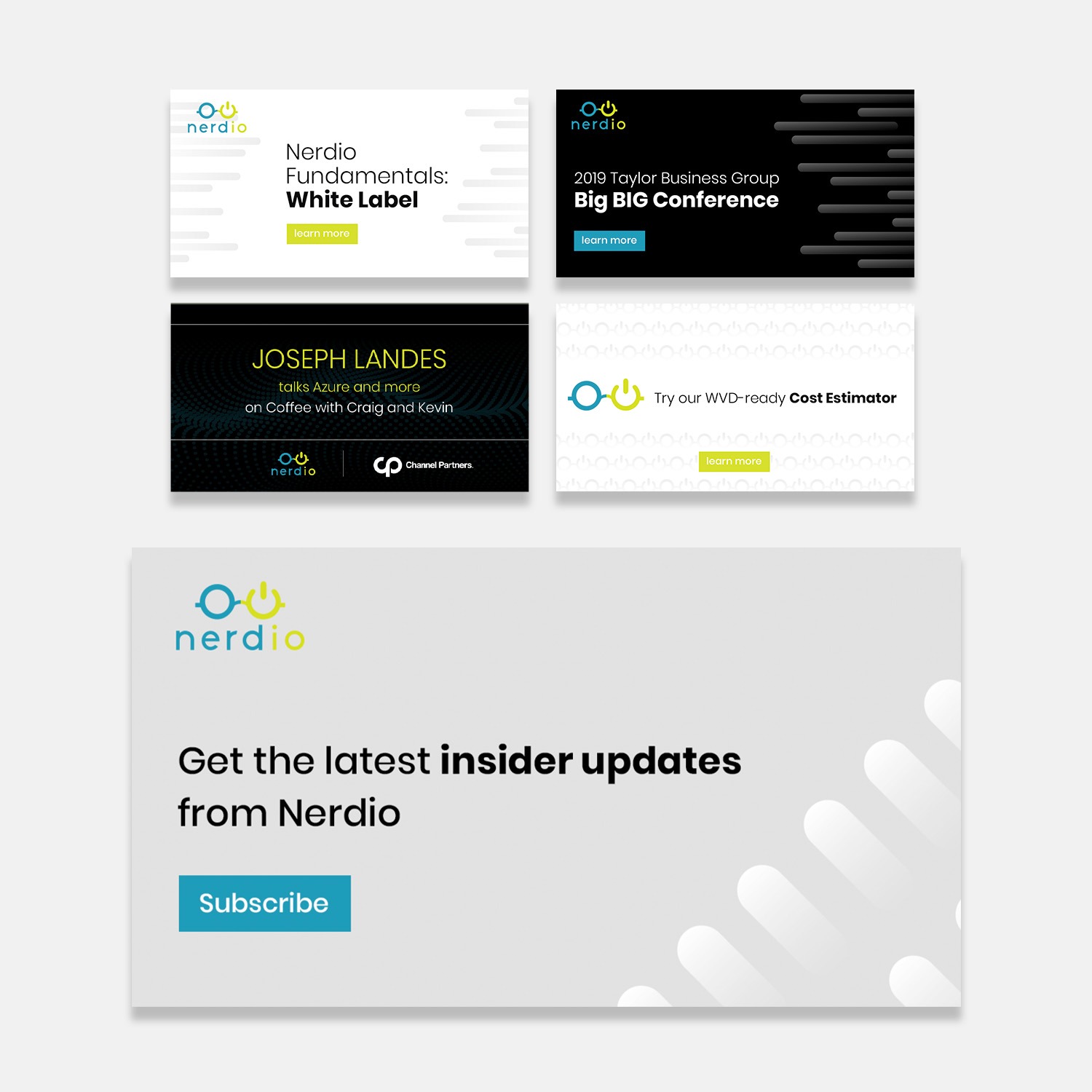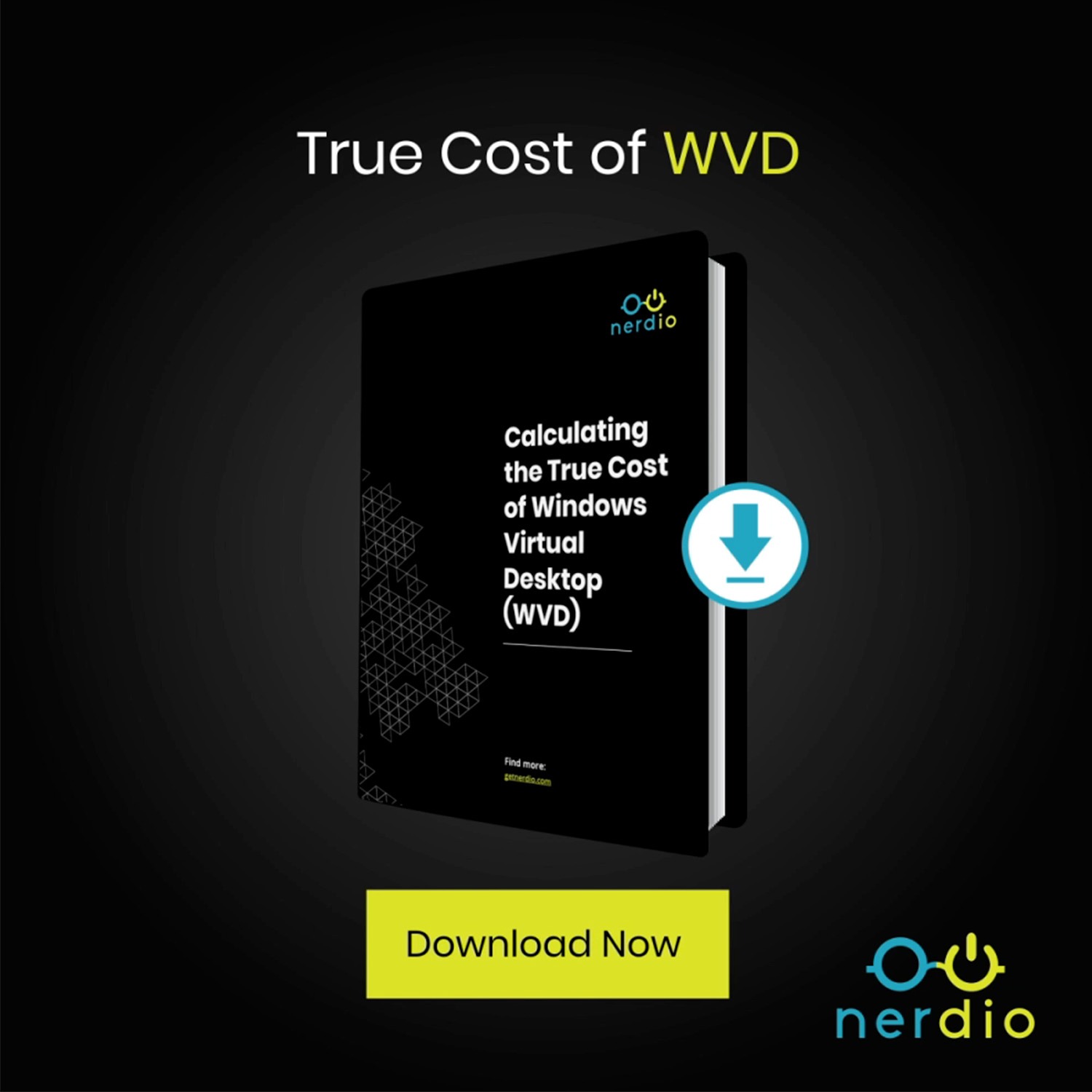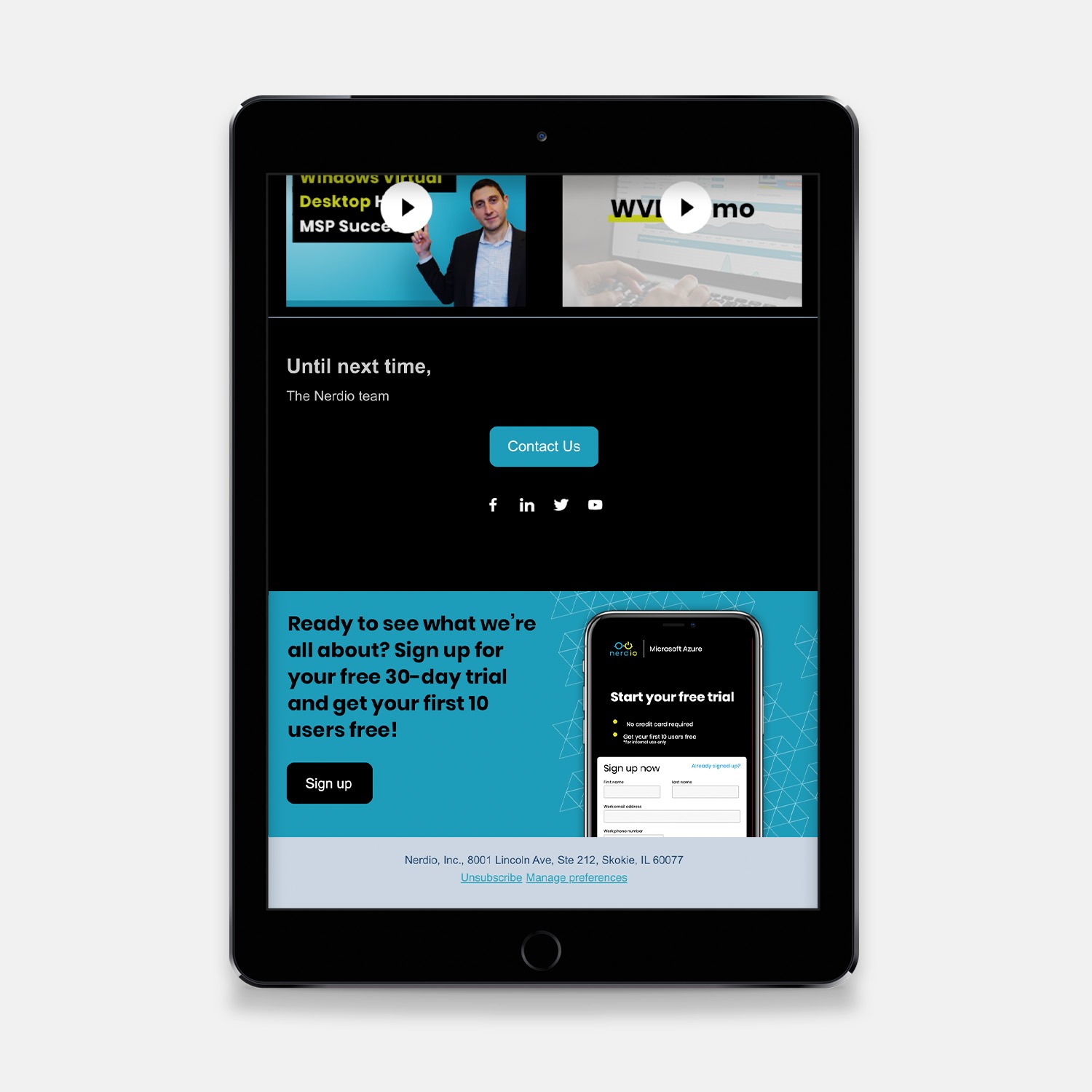 Forming the funnel
Matter approached the program with a dynamic, integrated strategy that included collaborating with Nerdio to ensure the digital funnel was clear, complete and compelling by creating targeted assets to entice key people in the funnel before engaging them with additional valuable content. Matter used paid search, SEO, paid social ads and gated, high-level thought leadership pieces to build an audience of MSPs and generate lead-capture forms. Once leads were acquired, the team used HubSpot to share relevant content, like blogs, case studies and videos.

On the PR front, Matter secured media opportunities for Nerdio's top spokespeople in the form of bylines and interviews with key tech channel publications and industry podcasts, further leveraging earned PR coverage on Nerdio's social channels alongside crafted original content on a daily basis to boost engagement and brand awareness.
180
Million PR Impressions
210%
increase in LinkedIn engagements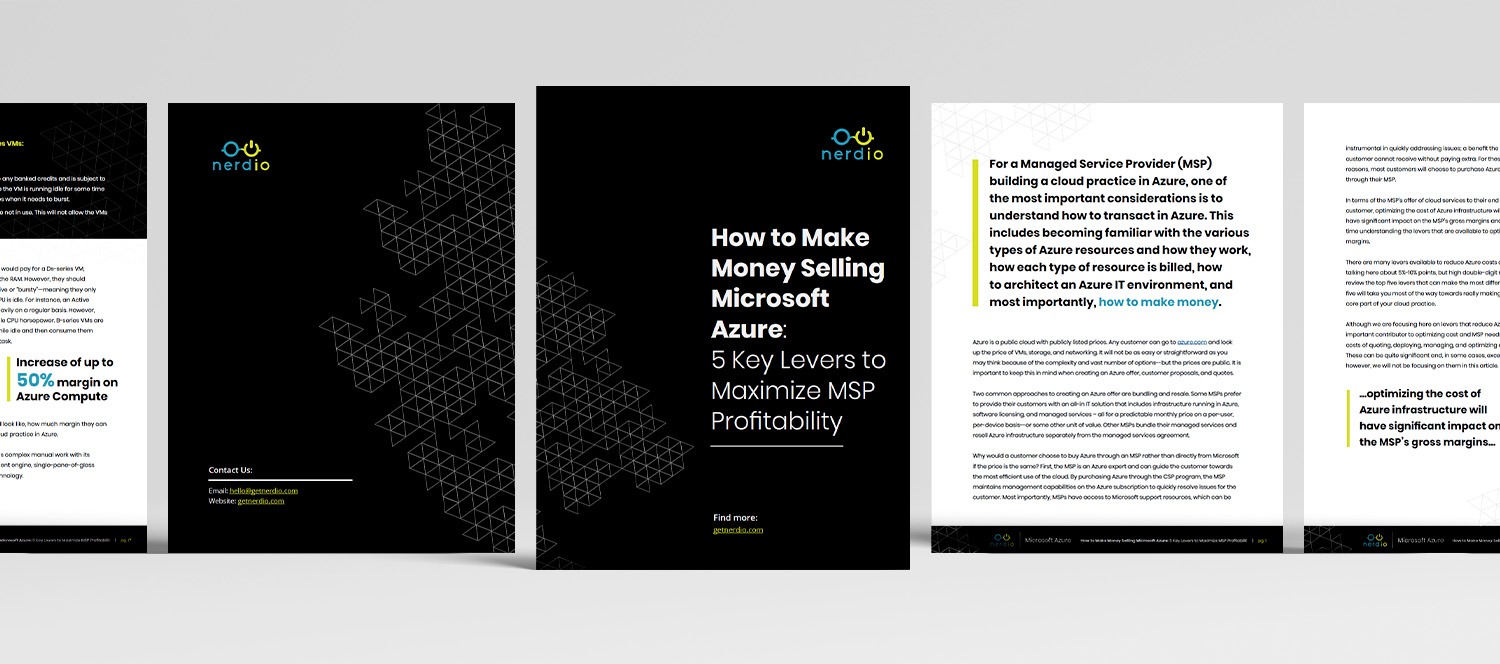 On the journey to exponential growth
Before partnering with Matter, Nerdio had little SEO presence and no experience in paid search or paid social. Through our team's paid search efforts, we landed 55 hot leads, 2,575 clicks and 585,183 impressions over just three months. Our SEO efforts increased organic search visits by over 58% in one month and generated 289 hot leads over three months. Additionally, our email workflows nurtured >600 leads, and >420 HubSpot-generated leads. With only $3K/month budget for paid social, Matter generated 18,000 clicks and >1M social impressions over three months. We also increased organic social engagements by 137% (Twitter) and 210% (LinkedIn) in 2019 overall. In terms of PR results, Matter secured 14 podcast opportunities, earned 50+ media placements garnering 180M+ impressions and established relationships with leading reporters, channel influencers and analysts.