Stackwell
CREATING A WEALTH OF INVESTMENT OPPORTUNITIES FOR THE BLACK COMMUNITY
Black Americans have been historically disenfranchised by financial institutions, resulting in a racial wealth gap that grows larger with each generation. Stackwell was created to close this gap through a digital investment platform that's helping Black communities build wealth — empowering a new generation of investors. To launch its game-changing brand, Stackwell turned to Matter for help creating an integrated marketing program that fused PR activations with branding, messaging and design elements.
Logo
---

Color Palette
---

Iconography
---

Building an Investment Brand for Equality
Matter began by diving into Stackwell's vision – supporting the financial needs of the Black community. With these core values in mind, the digital team crafted a new logo, messaging framework, landing page design and other branded graphic elements. Meanwhile, the PR team developed a comprehensive communications strategy to effectively spread the word about the brand's offerings.

Together, these targeted PR tactics and creative collateral would tell a cohesive story, conveying Stackwell's commitment to helping its users and communities achieve financial security by taking control of their own capital.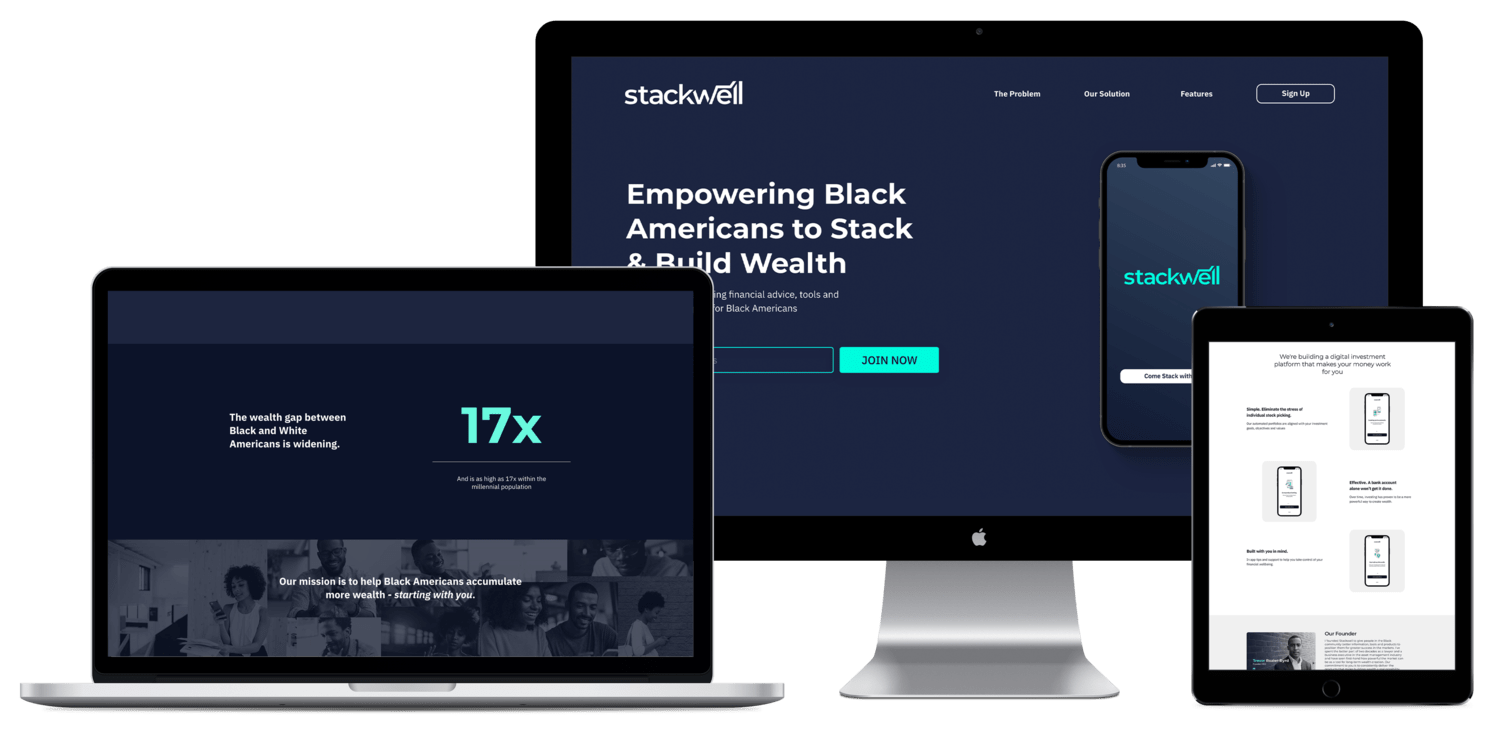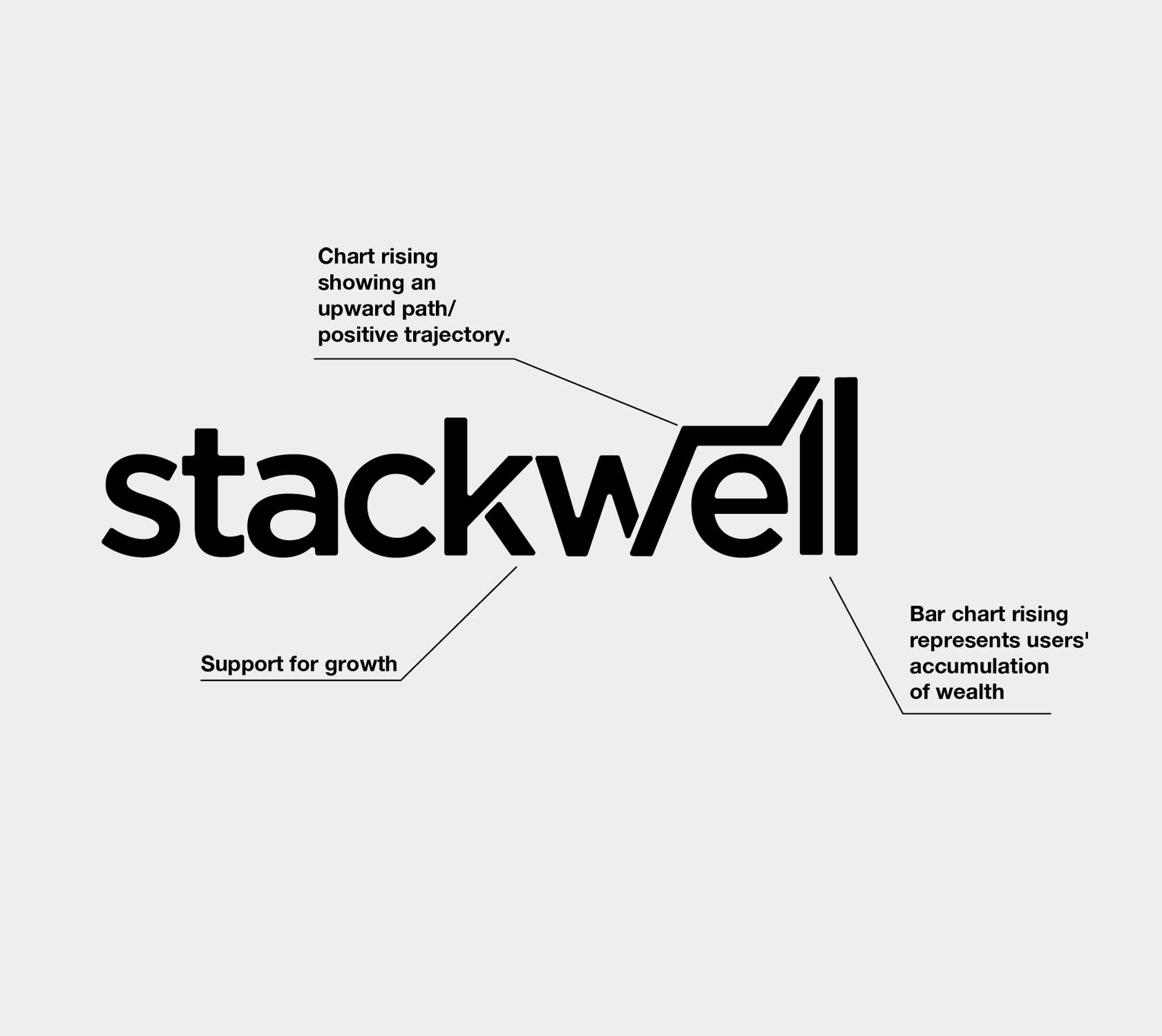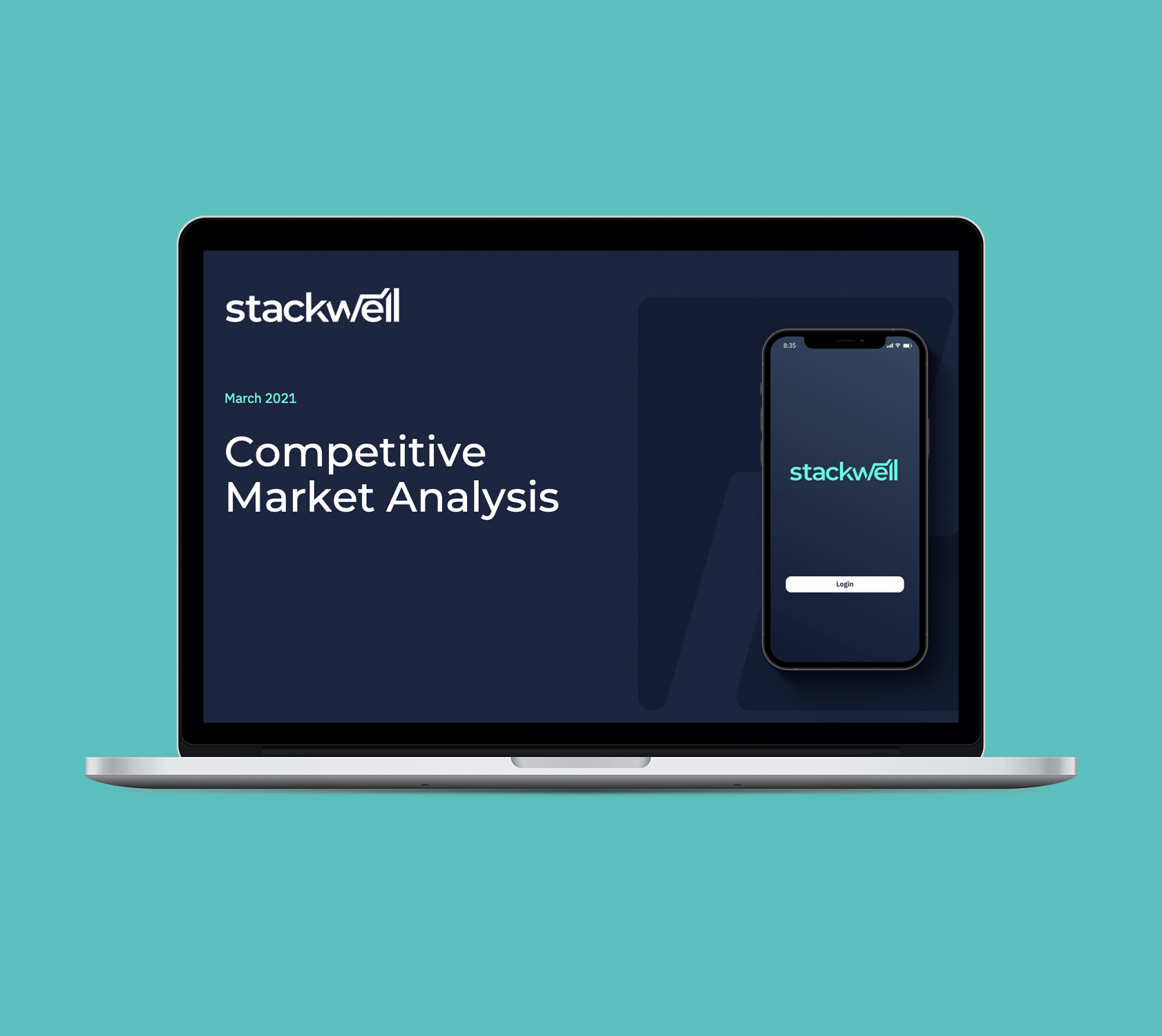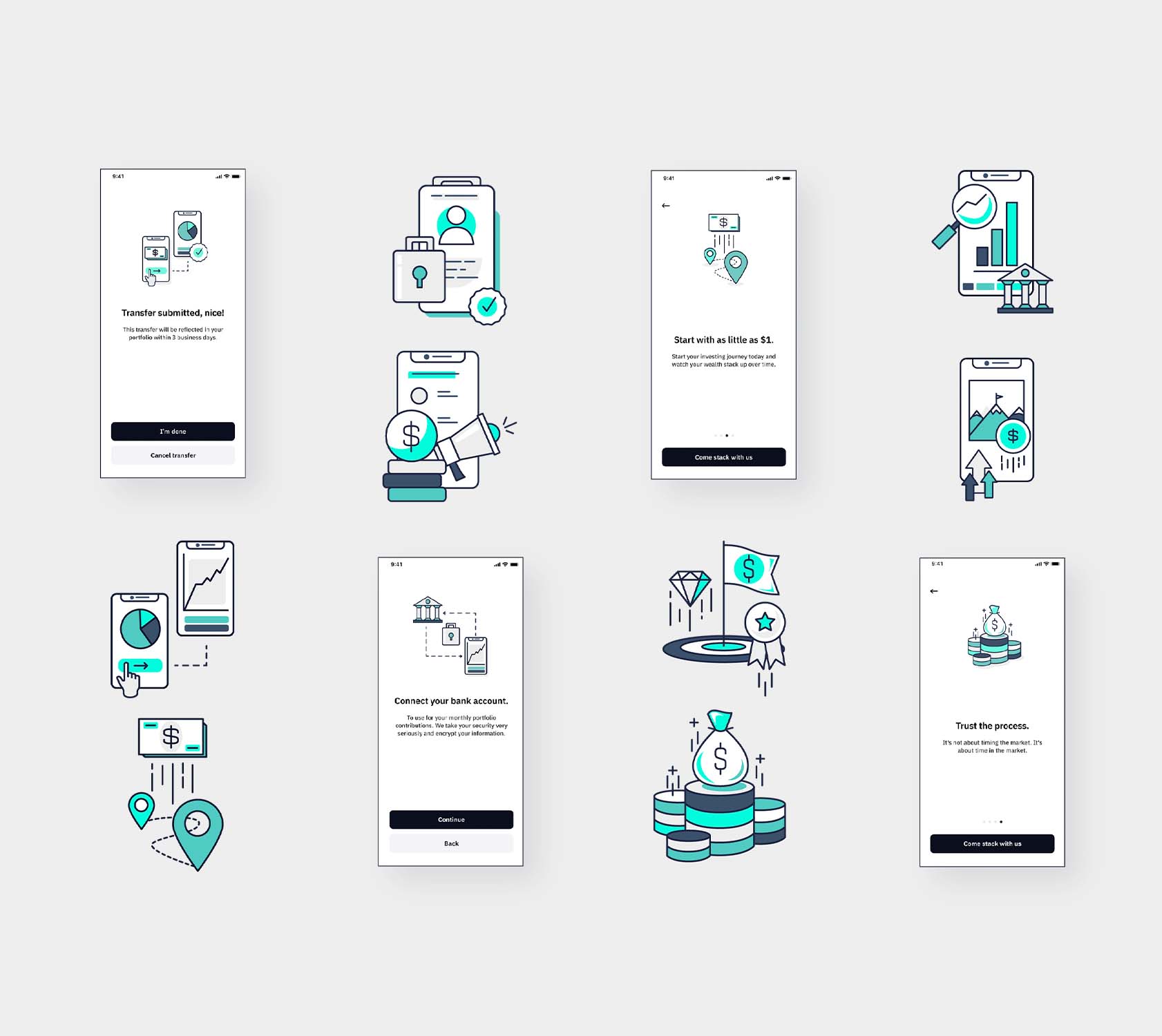 Bringing Stackwell's Promise to the Black Community
With Matter's integrated PR, branding, strategy and digital assets, Stackwell successfully launched its mobile app and landing page, established its social media presence and jump-started a lead generation campaign. As of December 2021, Stackwell has made over 190 million impressions and has seen a 175% increase in app signups after prominent features in local and community publications, including BostonInno, Atlanta Black Star, Black Enterprise and Black News Channel. Stackwell already has key features lined up to publish in 2022 and Matter continues to work with the team, supporting the Stackwell brand on its mission of economic empowerment for Black Americans.