Wildlife Acoustics
Amplifying the Call of the Wild
The world's leading producer of wildlife acoustic monitoring tools, Wildlife Acoustics helps scientists around the world further our understanding of birds, bats, frogs and other vocal wildlife. But to stand out from the competition and capture the attention of their global audience, the company needed renewed branding, messaging and assets. So, Wildlife Acoustics tasked Matter with reimagining its brand.
Logo
---

Color Palette
---

Iconography
---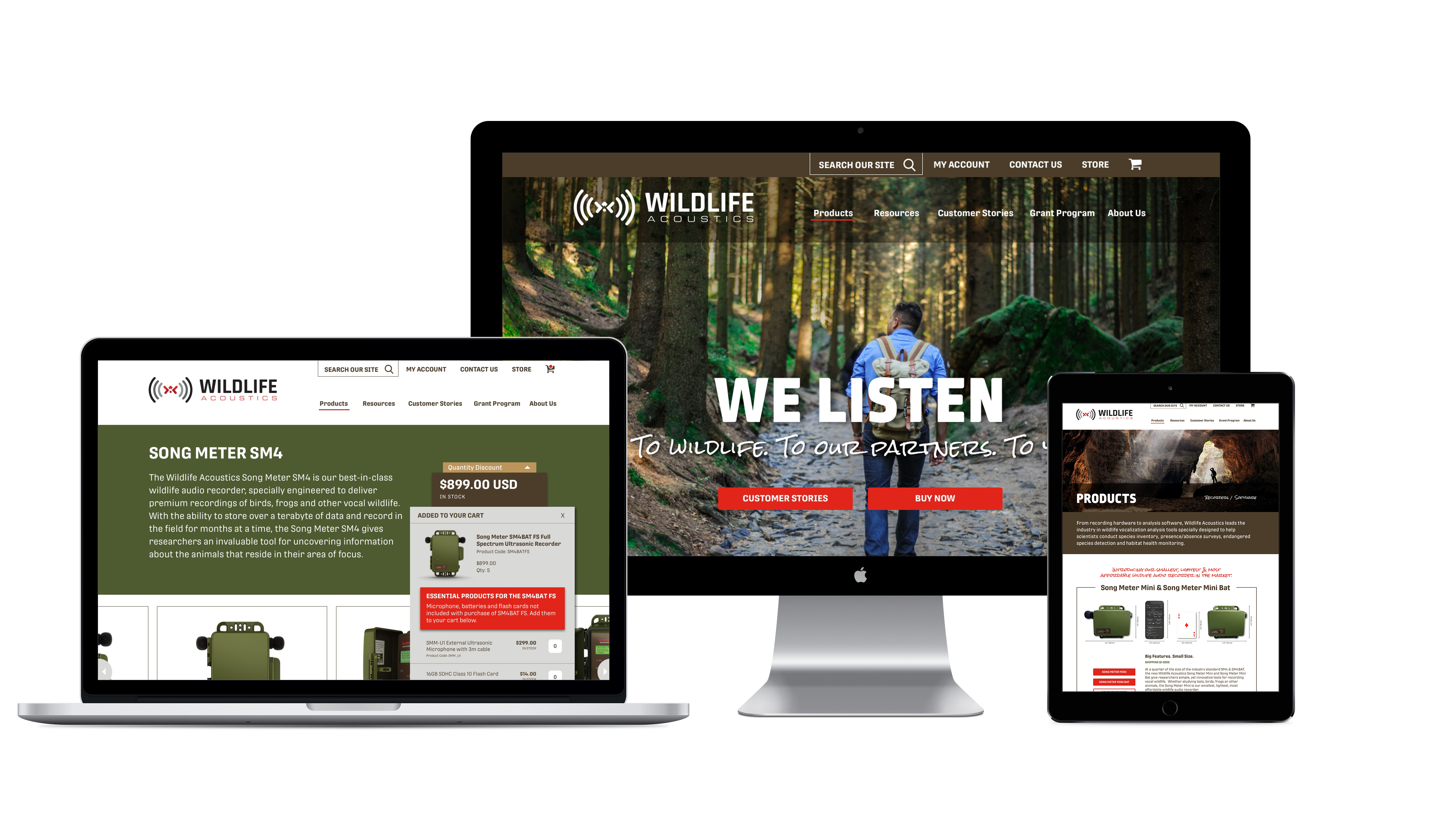 Helping the new brand take wing
To create a new brand for Wildlife Acoustics, the team needed to maintain the company's core identity while revolutionizing how it speaks to its audience and presents itself to the world. From realigning messaging to focus on innovative solutions and thought leadership to giving the brand a modern, unified look and feel to creating one overarching logo, the team sought to elevate Wildlife Acoustics' prowess in the category while highlighting customer stories to help users better connect with the brand.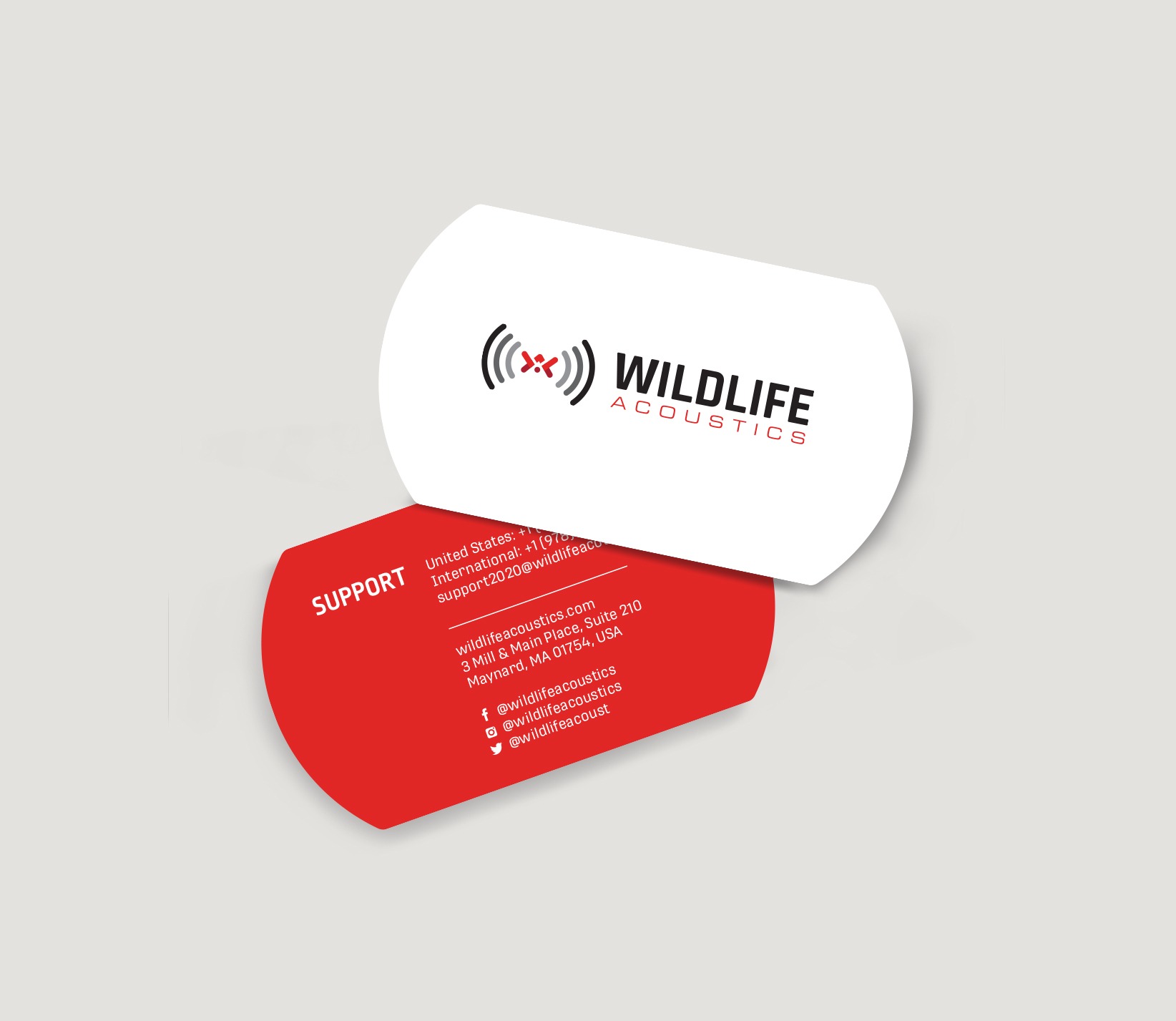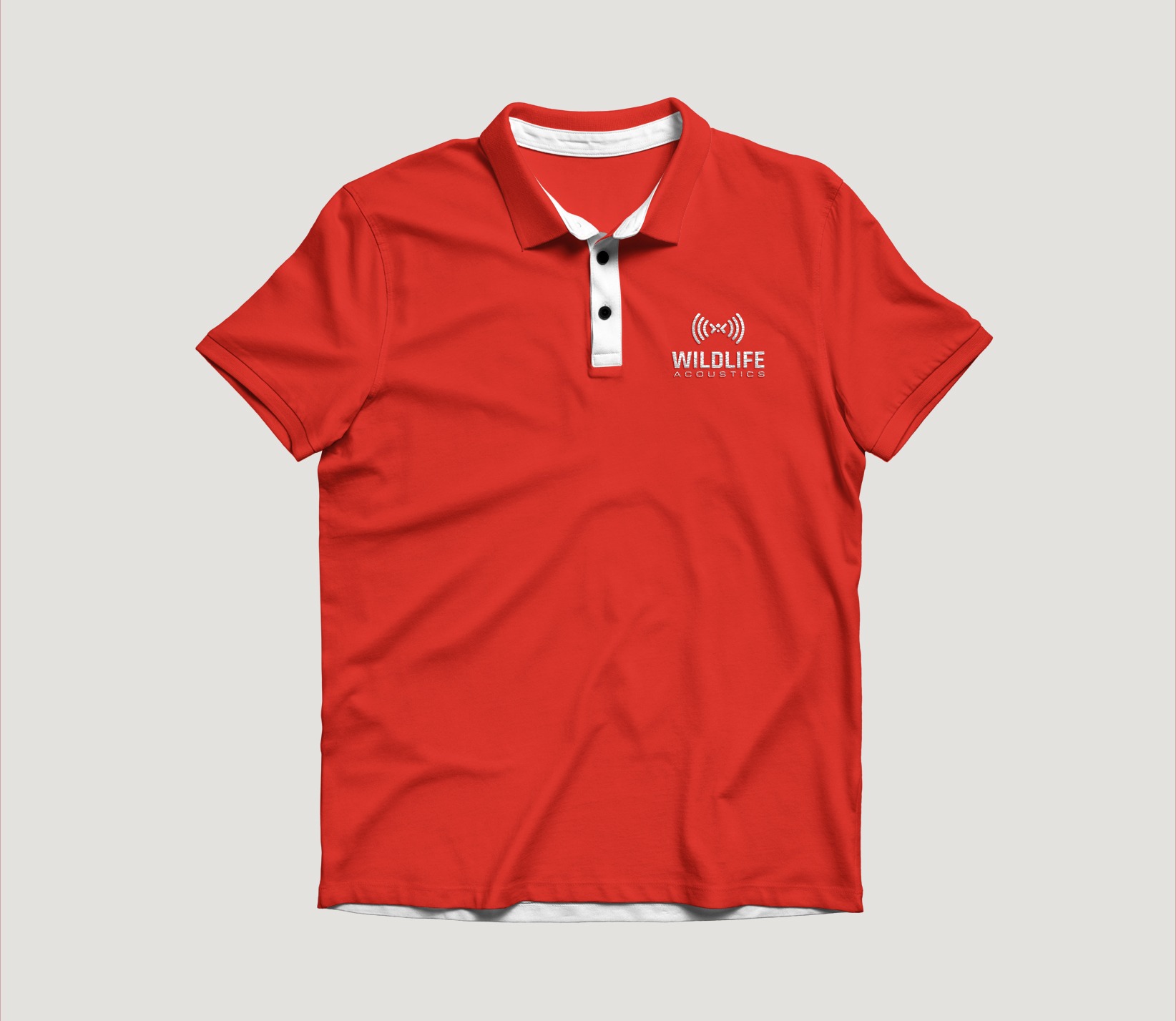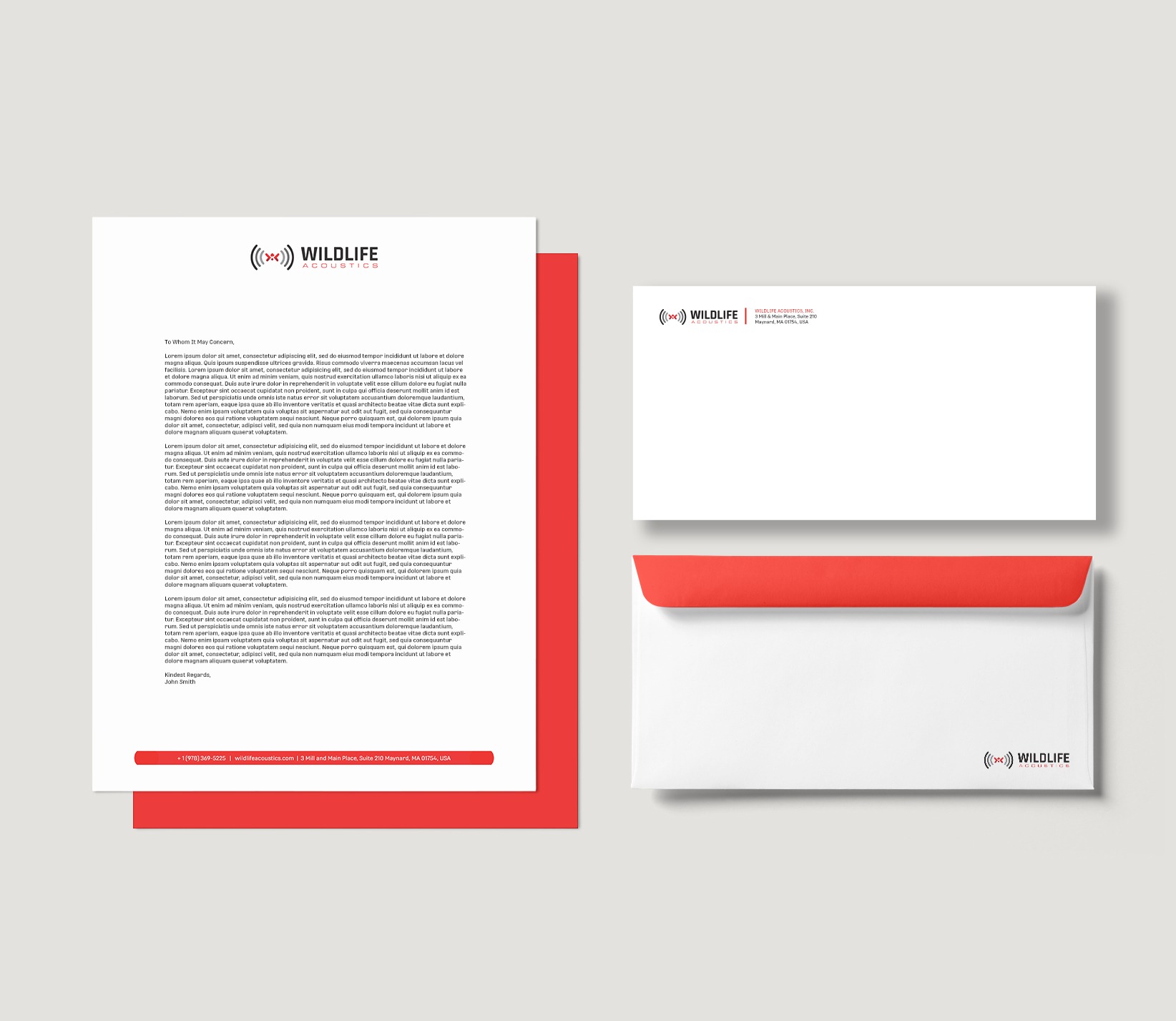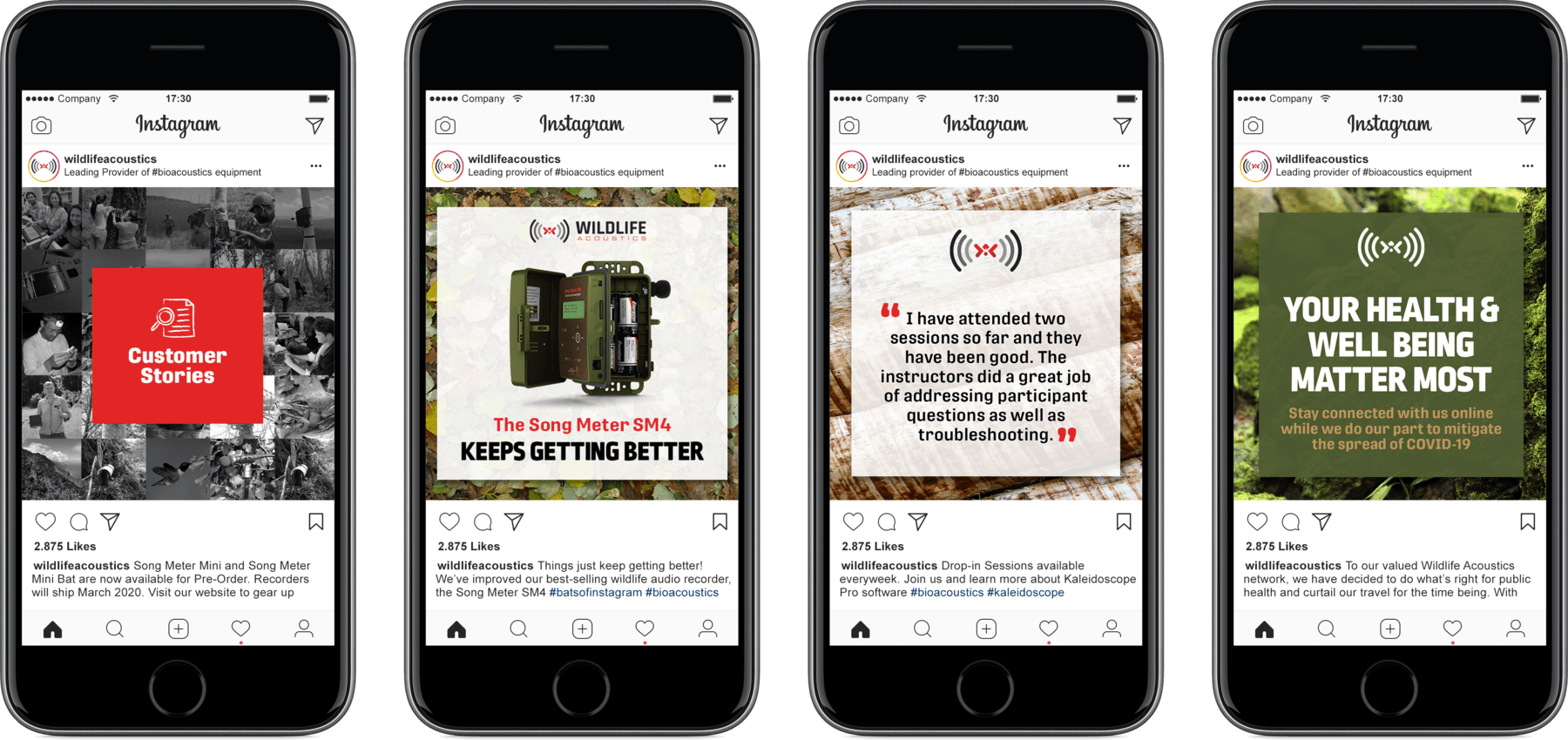 Creating a website customers flock to
From fonts, brand colors and a new logo to a messaging framework that would guide current and future writers, Matter crafted a range of branded and messaging elements designed to take Wildlife Acoustics to new heights. Armed with these new assets, the team rebuilt the brand's website with industry-standard best practices for mobile/desktop UX, design and functionality, improved navigation and user experience, sales process, lead capture, and streamlined copy, giving customers a place to learn about Wildlife's offerings — and make purchases that would help their research soar.
Helping A New Product Take Flight
Wildlife Acoustics was ready to unveil its newest product line: The Song Meter Mini and Song Meter Mini Bat. With an announcement set for late July — and plans to ship in early 2020 — Wildlife Acoustics needed a campaign to generate buzz and pre-sales for its smallest, lightest, most affordable wildlife audio recorder yet. So, it tasked Matter with creating a campaign that would excite the market, undercut its competition and grow its market share.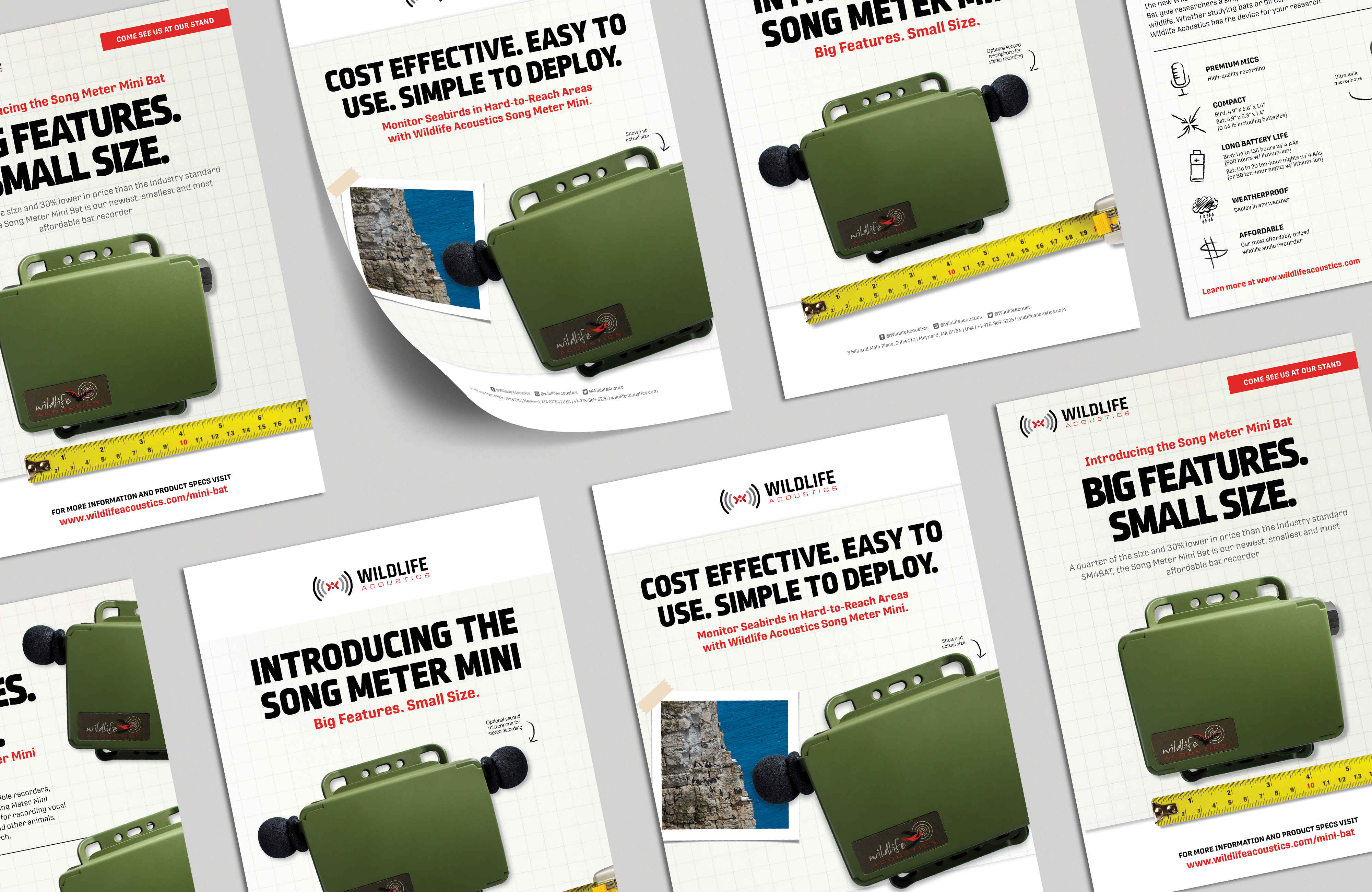 A product that soars to new heights
With new, modern branding and messaging crafted by Matter, we developed a disruptive product launch for the market while reinforcing Wildlife Acoustics' values of high quality and customer service. We highlighted the Song Meter Mini's unique features - unmatched affordability, ease of use, small size and light weight – in order to successfully differentiate the product, attract customer attention and stand out among the competition. From a landing page to email campaign to conference assets, we streamlined the launch aesthetics to help tell a singular story about an exciting, new product.
Matter's expert design work instantly elevated and polished our brand image, delivering simple and clear messaging about sophisticated products. Their email marketing team introduced automated workflows that allowed us to follow up with prospects much more efficiently and customize our message to segments of our audience, all while giving us an understanding of the impact of our communication that we never had before.
– NICOLE WRIGHT, Marketing Manager, Wildlife Acoustics